Back
Savour the Flavours Of Eurasia at "The Haoma Experience" at Four Seasons Hotel Mumbai
Indulge in exquisite creations from Bangkok's hottest Neo-Indian restaurant for one weekend only
October 3, 2019,
Savour an immersive dining experience at Four Seasons Hotel Mumbai with one of the hottest Indian chefs in Asia. Witness Neo-Indian cuisine come alive as Chef Deepanker Khosla – Chef & Co-Owner of Bangkok's most sustainable fine dining restaurant, Haoma - brings his signature creations to Mumbai for the first time. Curated in association with Culinary Culture, for one exclusive weekend only, this pop-up promises the culinary enthusiasts of Mumbai an eclectic dining experience inspired by Indian heritage on October 18 and 19, 2019.
Haoma is Thailand's first urban-farm and zero-waste restaurant in the heart of Bangkok. With a passion to create delicious, nourishing food and with sustainability at the heart of it all, local and ethical ingredients are at the foundation of Haoma's philosophy. What they don't grow they source from local suppliers in the most sustainable means possible. Named for the semi-mythical elixir of life held sacred in many cultures, Haoma is based on a simple idea: presenting food that looks good, tastes good, and makes you feel good.
"Following on the heels of some of the most premium experiences that we've presented to our guests through this year, we're delighted to be collaborating with Chef Deepanker who has been making waves across Asia's culinary circuit. His unique reinterpretation of Eurasian cuisine is rife with the bounty of Indian culinary style, and his commitment to introducing diners to a new sense of hand-crafted perfection is something our guests are going to enjoy immensely. With the aim to widen our patrons' perspective towards global cuisine, new trends and local experiences, we continue to elevate the platform of excellence and bringing forth exclusive, best-in-class experiences," says Ashwin Mathur, Hotel Manager at Four Seasons Hotel Mumbai.
And the proof truly is in the bite: with a growing list of honours that includes Elite Young Chef of the Year 2019, Most Innovative Young Chef of 2018 by Elite Magazine, and accolades for Haoma such as Thailand Tatler's Best Restaurants 2019, Highest New Entry in Top Tables 2019 and ranked #11 in the Bangkok Post's 2018 list for Bangkok's Top Restaurants, the Haoma Experience is highly recommended for those with an appetite for inventive culinary creations.
To book a spot at The Haoma Experience, call +91 7710033143 or 022 62328209, or email sanqi.mumbai@fourseasons.com
---
---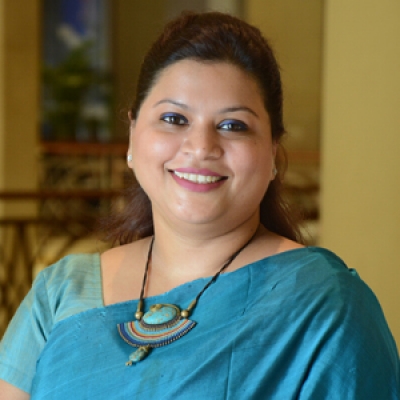 Stephanie D'Silva
Director of Marketing
1/136 Dr. E. Moses Road, Worli
Mumbai, 400 018
India Neha Nair
Marketing Communications Manager
1/136 Dr. E. Moses Road, Worli
Mumbai, 400 018
India
---
Four Seasons Hotel Mumbai
PRESS KIT

Visit Four Seasons Hotel Mumbai Website