Back
Celebrate the Spirit of Oktoberfest with a Seasonal Selection of Burgers & Beers at Café Prato at Four Seasons Hotel Mumbai
September 17, 2019,
Oktoberfest is here and to celebrate the spirit of the season Four Seasons Hotel Mumbai will be bringing back its Burgers and Beer Festival to Café Prato. Tuck into a variety of gourmet burgers and wind down with a selection of craft beers in the sun-filled bistro all through day from September 21 to October 6, 2019.
Served hot off the grill, the promotional burger menu at Café Prato is the chefs' take on old favourites and classic pairings with a twist, made with fresh and locally-sourced ingredients. Accompanying the delicious line-up of burgers is a selection of craft beers that guests can enjoy all though Oktoberfest.
Some highlights from the menu include:
Schnitzel and Avocado Ciabatta: Chicken, avocado, chipotle mayo, iceberg lettuce, pickles, aged cheddar and sourdough bread
Duck Confit Sliders: Confit duck, caramelised onions, horseradish mayo, lettuce, pickles and aged cheddar
Double Meat Burger with Roquefort Cheese: Lamb meat, country ham, sliced onion, barbeque mayo, iceberg lettuce and pickles
Bratwurst Sausage and Smoked Cheese: Bratwurst, red cabbage, pommery mustard, iceberg lettuce, tomato and charcoal bun
Field Mushroom: Layers of wild portobello, enoki, eyrengi, mild cheese
Salchipappas: Potato fries, pork sausages, mustard, red onion, sauce, poached egg
All are accompanied by craft beers such as Moonshine Apple Cider Mead, Hopper Blond, Simba Wit and more.
For reservations, call 022 2481 8000.
---
---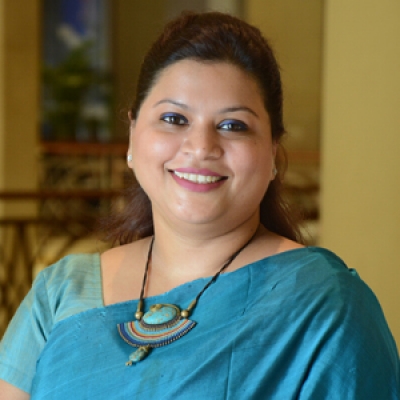 Stephanie D'Silva
Director of Marketing
1/136 Dr. E. Moses Road, Worli
Mumbai, 400 018
India Neha Nair
Marketing Communications Manager
1/136 Dr. E. Moses Road, Worli
Mumbai, 400 018
India
---
Four Seasons Hotel Mumbai
PRESS KIT

Visit Four Seasons Hotel Mumbai Website