Back
Four Seasons Hotel Mumbai Hosts Third Annual World Gourmet Festival - A Gastronomic Soirée with the World's Biggest Culinarians Awaits
February 19, 2019,
Gear up for a 10-day series of dining experiences as Four Seasons Hotel Mumbai. This annual festival, now in its third year, is being hosted by Four Seasons Hotel Mumbai, in partnership with Sanguine, presented by Citi and powered by Qatar Airways..
Spread over two delicious weekends, the Third Annual World Gourmet Festival presents bespoke dining experiences by some of the most highly-acclaimed global names in the culinary universe. The festival is a one-of-a-kind occasion to experience high-end and never-before-seen concepts curated by Michelin-star chefs including Chef Jason Tan of the celebrated Corner House (Singapore); Chef Thitid Tassanakajohn of the famed Le Du (Bangkok); Chef Rohit Ghai of multi-accolade winning restaurants including Gymkhana, Jamavar and now Kutir (London); Chef Kirk Westaway of the internationally celebrated JAAN (Singapore); and India's biggest celebrity chef – Chef Manish Mehrotra of India's highest rated restaurant Indian Accent with outposts in New Delhi, New York and London.
Each meal will be a sensorial extravaganza with path-breaking, innovative and globally acclaimed cuisines, the freshest and finest ingredients, flavours that entice the palate, plated almost as exquisitely as a work of art, and crafted by chefs extraordinaire.
A winner of innumerable awards Chef Manish Mehrotra is touted to be the most exciting modern-day Indian chef in the world. His brainchild Indian Accent is the only restaurant from India to be featured on the prestigious World's 50 Best Restaurants List and also consistently features in the Asia's 50 Best Restaurants List. Mehrotra, notable for championing humble produce and simple Indian flavours, has created a path-breaking avant-garde cuisine, which is now making waves in New York and London.
Chef patron and co-owner of Corner House, Michelin star chef Jason Tan is among one of the most celebrated chefs in the world. The creator of Gastro-Botanica, a unique French/ European cuisine, Tan fastidiously sources meats, poultry, seafood and botanicals, and gives equivalent weightage in his menus to protein and botanical elements. Corner House has retained its Michelin star and is ranked as #36 on Asia's 50 Best Restaurants List 2018.
Michelin star Chef Thitid Tassanakajohn (Ton) is Chef-Proprietor of the famed Le Du in Bangkok. Le Du, besides winning BK magazine's Top Tables Award, was also ranked #14 among Asia's 50 Best Restaurants in 2018 and was awarded a Michelin star in 2018. Using only the freshest seasonal produce, Chef Tassanakajohn's Thai offerings are a revival of centuries-old culinary recipes that he has adapted with modern gastronomy techniques to create Thai flavours that are globally appealing.
"Reinventing British" is the hallmark of Michelin star Chef Kirk Westaway's culinary philosophy. As Executive Chef at JAAN, the internationally celebrated restaurant in Singapore, Westaway showcases British dining in a modern, refreshing light. Contrary to hackneyed opinions of "bland British food," Chef Westaway's British-inspired cuisine celebrates seasonality and terroir. These coupled with the skills of one of the world's finest gourmet chefs has resulted in an innovative cuisine, rich in natural flavours and textures. JAAN has been awarded a Michelin star and consistently reigns on Asia's 50 Best Restaurants List.
Chef Rohit Ghai, one of London's most revered chefs, has an impressive career track record of leading several Michelin-starred kitchens and is acknowledged as the fastest Indian chef to win a Michelin star, having won a star for Jamavar, Mayfair, within ten months of the restaurant's opening. Ghai's take on Indian cuisine is to deconstruct traditional recipes and reinvent them by fine-tuning the flavours and textures. Ghai will showcase a bespoke menu from his newest venture Kutir in London's Chelsea during the World Gourmet Festival.
As an integral part of the exclusive World Gourmet Festival, Four Seasons Hotel Mumbai has invited the world's leading bartending wizards to demonstrate their incredible skills at creating vibrant cocktails that will undoubtedly stir up the evenings. Orchestrating these bespoke beverage experiences will be bartending geniuses from some of the top bars globally, and featured on the prestigious Asia's 50 Best Bars 2018 list.
After an evening of fine dining step into AER – Bar and Lounge for an elevated nightlife experience with exceptional cocktails, live music and evenings unlike any other.
"At Four Seasons Hotel Mumbai it is our continual endeavour to bring the most exclusive and premier experiences to our guests. Following the success of World Gourmet Festival over the past two years we are delighted to announce that Four Seasons Hotel Mumbai will be hosting the Third Annual World Gourmet Festival in March. This year, we look forward to raising the bar even higher by hosting exquisite dining experiences, curated and handcrafted by five remarkably talented chefs of world renown, with the aim to further elevate the platform of excellence and bringing forth exclusive, best-in-class experiences to our patrons," says Vikram Reddy, Regional Vice President and General Manager, Four Seasons Hotel Mumbai.
"Given the scale and names involved, the World Gourmet Festival is indisputably India's biggest gastronomical event. This year we have raised the bar and Sanguine is proud to present an unprecedented feat of five of the world's most exciting culinary geniuses that include four Michelin star chefs from around the world, and India's most famous chef Manish Mehrotra, who will exclusively arrive in Mumbai to be a part of the festivities. At Sanguine, it has always been our endeavour to bring the best of the world to India and we are excited to continue our partnership with Four Seasons Hotel Mumbai on this prestigious initiative. Mark your calendars and join us to experience some of the world's highest-rated food and beverage specialists this March 2019," says Raaj Sanghvi, Co-founder and CEO, Sanguine.
"We are delighted to be the presenting partners for this year's World Gourmet Festival. At Citi, we are always looking for opportunities to bring uniquely crafted experiences to our discerning, globally travelled clients who appreciate the fine things in life. We believe this year's WGF is one such opportunity, giving our clients access to curated cuisines by globally renowned chefs. Our clients can enjoy exclusive pre booking window to book their experience and also avail instant savings using Citi Credit and Debit Cards," says Shinjini Kumar, Consumer Business Manager, Citibank India.
The Third Annual World Gourmet festival hosted by Four Seasons Hotel Mumbai and Sanguine will be a spectacle of sit-down dinners, cocktail evenings, bar nights and more. Presenting the finest culinary talents and mixologists from around the world, witness an all-round sensory experience unfold in the heart of Mumbai, from March 14 to 24, 2019.
For reservations and inquiries, contact on: +91 77100 33143 or email wgf.mumbai@fourseasons.com. Tickets also available on Insider.in.
---
---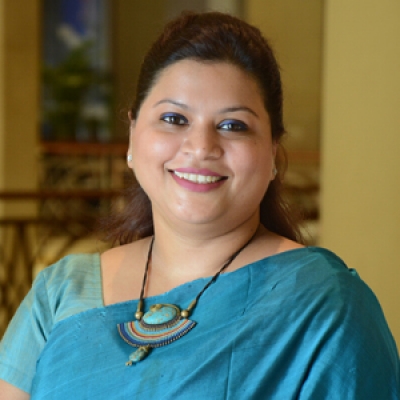 Stephanie D'Silva
Director of Marketing
1/136 Dr. E. Moses Road, Worli
Mumbai, 400 018
India Neha Nair
Marketing Communications Manager
1/136 Dr. E. Moses Road, Worli
Mumbai, 400 018
India
---
Four Seasons Hotel Mumbai
PRESS KIT

Visit Four Seasons Hotel Mumbai Website