Back
Embrace a Personalised Wellness Retreat as Four Seasons Hotel Mumbai and Atmantan Wellness Centre Introduce the "Urban Wellness Clinic" - a Holistic Wellness Experience in the Heart of Mumbai
The two luxury brands come together to bring forth the much-needed goodness of integrated well-being
October 20, 2021,
Experiencing transformative wellness in Mumbai is now more accessible than ever as leading luxury hotel Four Seasons Hotel Mumbai and India's most luxurious integrated wellness destination spa, Atmantan Wellness Centre, come together to curate a specialised detox program, made available to Mumbaikars in the very heart of the city. Guests are invited to discover the importance of wellbeing by taking time out for themselves at the very first Urban Wellness Clinic, which will offer guests a highly personalised detox routine that cares for them while catering to their needs with intuitive service and attention to detail - an aspect both brands are well-known for.
With a recent shift towards heightened focus on wellness and holistic health, an integrated approach to well-being is now more important than ever. This Urban Wellness Clinic has been thoughtfully curated to bring the Atmantan experience closer to residents of Mumbai and to make its special brand of wellness more accessible to the city. A first-of-its-kind experience in the city that aims to transform the lifestyle of guests, this three-day program is ideal for those looking to detoxify themselves, restore physical and emotional balance, get revitalised, and create lasting vibrant health for themselves. Offering a multi-dimensional approach to transformative wellness, guests can look forward to lifestyle management consultations with experts, holistic therapies and restorative treatments, delicious nutrient-rich food, functional fitness, and more.
"Well-being isn't a word today's wellness seekers take lightly – they travel far and wide in search of remedial and restorative power. At Four Seasons Hotel Mumbai, we know that well-being is a continuous journey and we're always seeking new ways to help our guests discover their best selves with bespoke wellness experiences. From regionally inspired wellness traditions to global associations with the world's leading health experts, wellness at Four Seasons engages the senses and delivers a well-rounded mind and body experience," says Sunil Narang, General Manager, Four Seasons Hotel Mumbai.
Continues Sunil Narang, "Now more than ever a holistic approach to lifestyle and wellness is so important and we're delighted to collaborate with Atmantan - India's leading luxury wellness destination, on bringing their Urban Wellness Clinic to the city of Mumbai. With this experience, we aim to build an integrated and immersive wellness getaway for our guests. Whether one seeks a respite from daily stresses, an immersive wellness-centric staycation, or is looking forward to prioritising health within the convenience of a home base, guests can look forward to an integrated and immersive wellness getaway made available in the heart of Mumbai."
Talking about this special collaboration Founder of Atmantan Wellness Centre Nikhil Kapur says, "With this new association with Four Seasons Hotel Mumbai, we strive to offer consumers a holistic experience in their own city, where they feel like they are not only leaving with a healed self, but also a reformed lifestyle. This detox regime will provide our guests with an unforgettable experience. This wellness initiative by Four Seasons Hotel Mumbai is both visionary and synonymous with wellness; we know that Mumbai is one of the most well-being receptive cities in the world and especially in these current times, this collaborative city-wellness initiative takes holistic healing to a brand-new level as it now becomes accessible to all the Mumbaikars. Caught within the hustle and bustle of the city life, we wanted to bring the Atmantan experience closer to the people of Mumbai, giving them the feeling of the holiday relaxation not far away from their homes. They can now check into Four Seasons to detox and rejuvenate themselves."
The Urban Wellness Clinic by Atmantan will be available to all guests at Four Seasons Hotel in Mumbai from November 8, 2021. Dedicated to living well, promoting good physical and mental health, and featuring experiential wellness activities, this unique 3 nights-4 days residential package aims to replenish gut health, reset the system with a cleanse, and eliminate toxins to transform one's lifestyle. Guests can sign-up for the experience and reserve their spots by reaching out to the Hotel team at + 91 9867061900.
---
---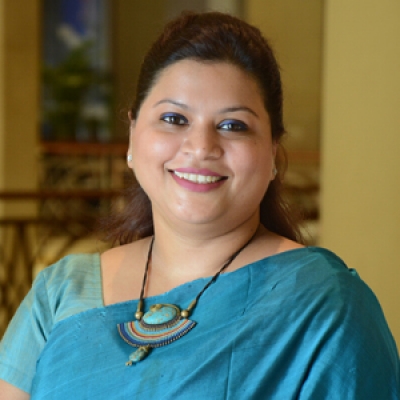 Stephanie D'Silva
Director of Marketing
1/136 Dr. E. Moses Road, Worli
Mumbai, 400 018
India Radhika Mathur
Marketing Communications Manager
1/136 Dr. E. Moses Road, Worli
Mumbai, 400 018
India
---
Four Seasons Hotel Mumbai
PRESS KIT

Visit Four Seasons Hotel Mumbai Website