Back
Showcasing the Royal Kitchens of the North at San:Qi at Four Seasons Hotel Mumbai
February 25, 2022,
The legacy of the Royal Kitchens of the past has enchanted generations after generations with its rich curries, tempting kebabs, flavourful biryanis and so much more. This March, Chef Anil Naudiyal, the Indian specialty chef at Four Seasons Hotel Mumbai, presents the very best of kitchens from across North India – from Kashmir to Awadh, from the North West Frontier Province to Punjab.
Having spend a major portion of two decades being an ambassador of Indian cuisine at numerous hotels in South East Asia, Chef Naudiyal has recently joined the culinary forces of Four Seasons Hotel Mumbai to fuel an integral pillar of the four major kitchens of San:Qi – the Indian kitchen. With an international outlook to the cuisine and an enhanced appreciation for the freshest Indian produce, masalas and equipment, he is eager to present this exceptional menu to the city's most discerning guests.
A humble and soft-spoken person, Chef Naudiyal hails from the Himalayas – from the state of Himachal Pradesh. In the region, locals are known to have a taste for fish, having access to freshwater trout. He says that it is this affinity for fish that inspired him to select seafood preparations such a Nawabi Macchi and Shahi Jhinga, from the freshest available produce here in Mumbai. Other stellar highlights of this menu include Handi-e-Raan and Kashmiri Gucchi Pulao, along with desserts such as Shahi Kesar Ghevar to sweeten the deal.
This limited-edition menu will be available for lunch and dinner, from March 1 to 14, 2022 at the award-winning restaurant, San:Qi at Four Seasons Hotel Mumbai. For more information, call 022 2481 8000 or +91 77100 33143.
---
---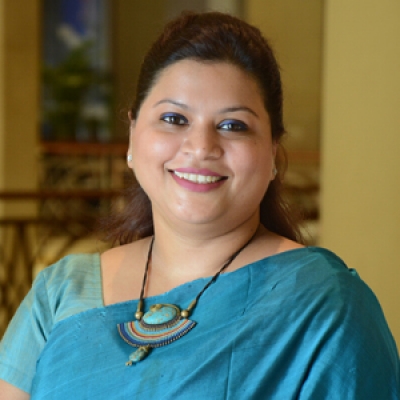 Stephanie D'Silva
Director of Marketing
1/136 Dr. E. Moses Road, Worli
Mumbai, 400 018
India Radhika Mathur
Marketing Communications Manager
1/136 Dr. E. Moses Road, Worli
Mumbai, 400 018
India
---
Four Seasons Hotel Mumbai
PRESS KIT

Visit Four Seasons Hotel Mumbai Website