Back
Front Office Manager Marek Abraham's Favourite Off-Broadway Nashville Experiences
Nashville is perhaps best known for its Honky Tonk Highway, located on Lower Broadway, where the party never ends. A must-visit destination for music fans, this iconic strip is flooded with visitors any day of the week, any week of the year.
However, Nashville's appeal extends far beyond the neon glow of this popular corridor, and the city is rich in culture and diversity that is even more attractive and inviting. Front Office Manager Marek Abraham is highlighting his top favourite off-Broadway experiences for guests looking to explore a different side of Music City.
The Country Music Hall of Fame, just a short walk from Four Seasons Hotel Nashville, is a must-visit for anyone exploring the city. Visitors are invited to step back in time to honour great musicians, songwriters and performers.
"Don't miss the opportunity to tour RCA Studio B," says Marek. "It's the oldest recording studio in Nashville where countless top-10 magic has been made. Truly iconic!"
For those in the market for bluegrass, the award-winning The Station Inn in the Gulch is regarded as one of the best bluegrass venues around. It's the perfect place to soak up a unique atmosphere and authentic music.
"This hole-in-the-wall music venue is where some of the city's top musicians come to play," says Marek. "On any given night, you might see legendary session players performing alongside up-and-coming acts. It's authentic Nashville at its best."
At its core, Nashville is a songwriters' paradise where aspiring artists gravitate to hone their craft. The city is filled with stories that inspire the songs it's produced. The Listening Room is a window into the world of creative songwriters and what moved them to turn their thoughts into lyrics for all to enjoy. Hear the stories that provide a deeper understanding of Nashville.
"You haven't truly experienced Nashville if you haven't attended a songwriters' round," says Marek. "Hearing the stories behind the songs is so inspiring, and it will give you an even greater appreciation for the art form."
Nashville's artistic roots extend far beyond music, with a vibrant visual arts scene that's worth exploring. The city is rich with local art galleries, such as Ashley Bergeron's Swipe Right Art, which pairs artists and art lovers. Available by appointment only (which Four Seasons can arrange), the gallery nurtures artists and provides connection to the local community to find the right art match.
"Swipe Right Art is a very personalized experience where visitors get to meet and connect with Ashley herself," says Marek. "Don't forget to ask her about her photographs of the Nashville skyline!"
One of the liveliest residential neighbourhoods, 12South is a great place to spend a day. The charming residential enclave is filled with stylish locally-owned clothing boutiques, coffee shops and trendy restaurants, ranging from casual to upscale.
"12South has the quintessential Southern charm feel," says Marek. "When you visit, be sure to check out the signature 'I Believe in Nashville' mural."
For a picturesque escape from the city, rent a classic car and enjoy the beautiful countryside drive down to Franklin and Leiper's Fork. With an abundance of galleries, boutiques, cafes, restaurants, and spectacular bucolic views, visitors can breathe a little deeper.
"Many musicians of all different genres call Franklin home so keep an eye out for a passing celebrity," says Marek. "And be sure to finish off the evening with a tasting at Leiper's Fork Distillery."
Allow our team of Four Seasons experts to customize your Nashville experience by calling +1 615 610 6995, or booking a stay online.
Stay in touch with all the happenings at Four Seasons Hotel Nashville on social media. The Hotel's Instagram can be followed by clicking this link. Mimo Restaurant and Bar's dedicated Instagram page can be found here.
---
---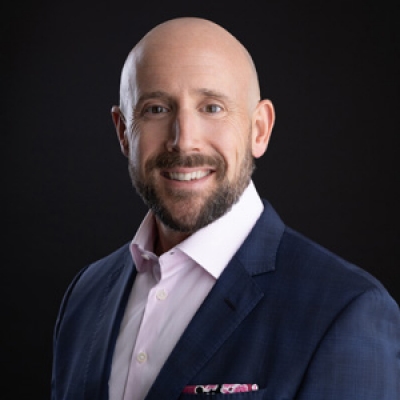 Robert Chinman
Director of Public Relations and Communications
100 Demonbreun Street
Nashville, Tennessee 37201
USA
---
Four Seasons Hotel and Private Residences Nashville
PRESS KIT

Visit Four Seasons Hotel and Private Residences Nashville Website