Back
Bar Manager Michael Geffin Serves the Details on the Cocktail Program at Mimo Restaurant and Bar
Michael Geffin brings a wealth of mixology knowledge and experience to his role as bar manager of Mimo Restaurant and Bar, but the most important priority for him is that the bar has a sense of home.
"We want guests to feel like we're welcoming them into our home and our community," says Michael of the bar at Four Seasons Hotel Nashville. "We want Mimo to feel like their neighbourhood bar, whether they're just visiting for a few days or live or work nearby."
Buzzing with energy and brimming with hospitality, Mimo Bar greets guests with a cocktail program that celebrates the cross-section between tradition and innovation. Given Mimo's reputation for being a place where Southern Italian meets Southern hospitality, the bar menu pays homage to classic Italian cocktails, while also celebrating the spirits of Tennessee.
"Italy has a historic reputation in the beverage world as the birthplace of some of the most beloved classic cocktails, and Tennessee has a lot of pride in its whiskeys," says Michael. "So, how do we create something new that celebrates our Italian heritage and our Tennessee roots? That's what drives us at Mimo Bar."
For the cocktail menu, Michael and his team of skilful bartenders add coluorful flair to the classics, blending cultural flavours and spirits in unique and surprising ways. Guests can expect a plentiful selection of traditional Italian cocktails, such as Negronis and Aperol Spritzes, prepared with a creative spin. Italian classics take centre stage in the bar's aperitivo hour, but there's a broad array of libations that pay tribute to Nashville's rich heritage — and some of its most legendary citizens — on the menu as well.
The First Citizen cocktail is the perfect representation of the type of artful libations with deeper meaning that Michael and his team have mastered. Named in honour of Timothy Demonbreun, recognized as Nashville's first citizen, the cocktail is a white peach Negroni as a tribute to Mimo's Italian roots.
"We wanted to call it the First Citizen as ode to Nashville's first citizen, but we always wanted to celebrate our first love of the quintessential classic Italian cocktail, the Negroni," Michael says. "When creating a drink with a name that symbolizes so much of Nashville's history, we wanted to pair it with an Italian cocktail with the same respect."
The inaugural iteration of the First Citizen blends an Italian vermouth and a floral Spanish gin with a Southern peach liqueur for a well-balanced cocktail with a touch of sweetness and a soft edge of bitterness. The First Citizen will remain a Negroni but will evolve throughout the seasons. "As Nashville evolves and transforms into the different seasons, so will this seasonal cocktail," explains Michael.
The cocktails aren't the only thing with a regional spin. Of the bar's 16 taps, a vast majority feature local beers and breweries because, as Michael says, "We want to make drinks as close to home as possible."
The robust 350-label wine list focuses primarily on Italian and Old World wines, with thoughtful selections from around the world to round out the menu. There are California cabs and Oregon pinots, in addition to orange and natural wines.
"The wine list is ever-evolving," he says. "We've got heavy-hitters from Italy and France, but we also love finding smaller vineyards that are lesser known and introducing those to our guests. There are a lot of interesting wines that we bartenders are geeking out over that will pair perfectly with Chef Nello's Italian recipes."
From brunch sips to evening night caps, and from pre-dinner cocktails to post-work happy hours, Mimo Bar is the place to be in downtown Nashville for visitors and locals alike. A neighbourhood bar with an exceptional menu, Mimo is ready to welcome you home.
Stay in touch with all the happenings at Four Seasons Hotel Nashville on social media. Mimo Restaurant and Bar's dedicated Instagram page can be found here.
Experience a stay at Four Seasons Hotel Nashville by calling +1 615 610 6995, or booking a stay online.
---
---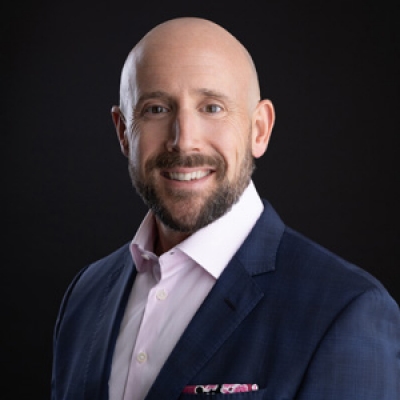 Robert Chinman
Director of Public Relations and Communications
100 Demonbreun Street
Nashville, Tennessee 37201
USA
---
Four Seasons Hotel and Private Residences Nashville
PRESS KIT

Visit Four Seasons Hotel and Private Residences Nashville Website