Back
Honouring Nature Through Sustainability
Naviva, A Four Seasons Resort, Punta Mita, embodies a holistic sustainable design approach, with careful environmental considerations that inform everything from material selection and construction methodology to product selection and the guest narrative.
"With Naviva, guests can disconnect from their world and get lost in this perfect ecosystem, where we are just guests of the land, living respectfully with nature," says Ronny Fernández, Resort Manager.
Thoughtful Development
Naviva's authentic connection to nature is rooted in its thoughtful conception, which began with the rehabilitation of the land on which it now resides, with the goal of advancing the brand's ESG (Environmental, Social and Governance) pillars of environment (planet) and social (people).
The development team carefully surveyed the land to build around existing trees and preserve the peninsula's lush vegetation, hand-placing tents into the existing environment to minimize disruption to the surrounding forest. Select trees were relocated or salvaged for hand-carved timber hooks placed in each luxury tent, and natural stone found onsite was repurposed for benches throughout the Resort and entrances of each tent to create more privacy. A reforestation program helped regenerate foliage in areas impacted during construction and included the planting of native plant species to recreate the site's unique ecology.
Renewable Drinking Water
The scarcity of water in both Punta Mita and the world has become a reality. Naviva was designed to help conserve this precious resource by creating a renewable water supply that does not tap into or strain existing systems and adopting new water-saving technology.
As an advocate for sustainable water sourcing, Naviva partners with SOURCE Water to supply all drinking water onsite using hydropanel technology that leverages power from the sun to extract clean, pollutant-free water from the air around the property. Together with SOURCE – the world's first renewable drinking water system – collected water is then mineralized for ideal composition and taste, making premium-quality drinking water a readily available resource. This sustainable water is provided to guests in refillable water bottles placed in tents and replenished daily. Guests can also utilize one of three onsite SOURCE Water dispensers conveniently located throughout the property to refill their water bottles as needed during their stay.
With the help of 39 onsite hydropanels – each of which eliminates 54,000 plastic bottles over its lifetime – no precious groundwater is extracted from the earth.
With a strong commitment to be a zero-plastics resort, Naviva has also removed the use of single-use plastics.
Water-Saving Technology
Water-saving technology is also implemented at Naviva in the form of water-smart fixtures throughout the property. All roofs were specially designed to guide rainwater into collection points before filtering into the landscape, and permeable concrete was used on all paths to increase infiltration, reduce runoff, and preserve the natural stormwater systems.
Preservation and Conservation
Unlike other resorts that often consume a substantial amount of energy to construct and operate, Naviva offsets its energy use with renewable energy resources in the form of photovoltaic panels that were integrated within the footprint of the development. Throughout the property, the design team utilized light-on-earth, low-impact construction materials such as reclaimed wood, local stone, copper, bamboo and concrete to create Naviva. In addition, natural ventilation made possible by the region's prevailing winds limits air conditioning to only the most essential spaces. For example, Naviva's outdoor Mar Gym not only eliminates the need for an HVAC system, but also replaces traditional fitness equipment with innovative solutions that do not require energy. Naviva currently operates on 20 percent off-grid solar with the goal of increasing this figure every year.
Protecting Naviva's Smallest Guests
Naviva features significant measures to protect natural wildlife and their habitat such as paths and paving that mimic the colours of soil and rocks, which help native animals and insects recognize the site as unaltered. Lighting types and levels, such as low-watt LED lights, throughout the Resort also help preserve animal habitats and limit light pollution.
Uplifting the Local Community
In the creation of Naviva, there was an opportunity to uplift people and contribute to the wellbeing of the surrounding community. Naviva continues to provide the local community with opportunities for skill transfer, employment, education and infrastructural growth, as well as new opportunities for local businesses to thrive. In addition, the experiential guest journey at Naviva embraces local heritage and traditions.
---
---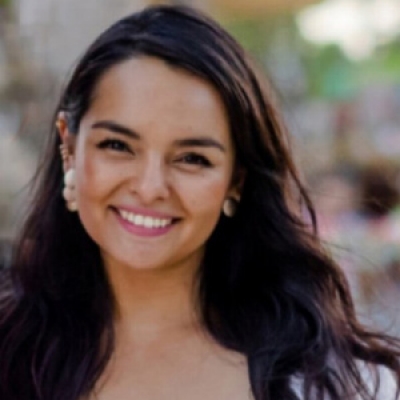 Mariela Lee Hernandez

Punta Mita, Bahía de Banderas, Nayarit 63734
Mexico The Point PR
9800 Wilshire Boulevard
Beverly Hills, California 90212
USA
---
Naviva®, A Four Seasons Resort, Punta Mita, Mexico
PRESS KIT
Visit Naviva®, A Four Seasons Resort, Punta Mita, Mexico Website