Back
Indulge in a Private Retreats Hideaway with the Live Like A Local Package at Four Seasons Resort Nevis
Guests can reconnect with family and friends in an inviting enclave of luxury residences with added experiences
April 5, 2023,
Four Seasons Resort Nevis invites families and friends to enjoy a luxurious island getaway while immersing themselves in the local way of life with the Live Like A Local package, available for all of its more than 40 luxury residences. This inclusive package allows guests to indulge all of their senses in a complete feeling of being a part of Nevis with the luxuries of a Four Seasons stay. Experiences include a taste of the Caribbean with a private dining experience and relaxation in a spacious Beach Cabana, staying active on the tennis and pickleball courts, or finding tranquillity at the Spa with a meditation session before an intimate evening under the stars.
"Our Private Retreat villas and residences are some of the most unique within the Caribbean as they cater to groups of all sizes, ensuring an unforgettable experience for everyone," says Billy Cueto, General Manager. "They were designed to feel like home, yet with an added touch of luxury. Guests who book this package won't have to worry about missing out on the best of Nevis as all activities and experiences are included, so come ready to relax, and let Four Seasons take care of the rest."
The Live Like A Local package incorporates everything families need when travelling together. From start to finish, guests won't have to worry about the added cost of experiencing more.
Rates for the Live Like A Local package start from USD 3,000 per night for travel through December 15, 2023 and include the following:
Arrive in Style: Roundtrip airport transfers are included in this package for up to four guests. Guests will feel immediately transported to paradise when they arrive in St. Kitts and Nevis. After a 15-minute scenic drive around the island of St. Kitts, they'll see where the Atlantic Ocean and the Caribbean Sea meet before boarding a Four Seasons private boat over to Nevis, where they are greeted by the warm smiles of the staff upon arrival at the Resort pier.
Friendly Competition: Pickleball, the fastest-growing sport in America, has made its way to Nevis. And with four new courts overlooking Nevis Peak, it's like no place else in the world to play. With the guidance of Ignacio "Nacho" Salom, Director of Racquet Sports, families and friends of all ages will have the opportunity to play one group pickleball tournament during their stay at the Resort's top-rated Recreation Centre.
Movie Under the Stars: If guests prefer an evening under the stars while watching their favourite stars on the big screen, a personalised movie night in the privacy of their home is just what the family needs after a long day of playing in the sun. With a full concession stand and popcorn, their movie night poolside or on the lawn offers the perfect family-friendly entertainment.
Yoga and Meditation: Experience the calming sounds of the Caribbean during one private fitness session at any of the residences with Wellness Manager Sidra Samuel. From yoga and meditation to Pilates, guests will find mindfulness and balance by centring their breath and body, aligning their physical and mental well-being for a feeling of rejuvenation.
Dining as a Family: For guests staying in a private residence, having a full-service kitchen and appliances provides the opportunity to enjoy effortless meals at any time of day. For a more curated dining experience, guests will experience a casual barbecue by the pool prepared by one of the Resort's chefs, who will personally prepare grilled fresh fish and other local favourites.
Beach Cabana: Just steps away from the clear turquoise waters of Pinney's Beach sit the Resort's luxury beach cabanas, offering sweeping views of the Caribbean Sea and sister island St. Kitts. Guests will enjoy one day in any of these four private gingerbread-trimmed beach cottages that pay homage to the region's rich history and culture, with names inspired by some of the beautiful bays found around the island of Nevis. Guests can lounge in any of the six beach chairs and enjoy a cocktail or lunch delivered by attentive beach attendants. The beach huts also have WiFi connectivity, a swaying hammock, a mini-fridge of snacks and beverages and assorted beach toys for little ones.
In addition to all the amenities that a Private Retreats experience provides, the Resort's dedicated team will ensure every moment of the guest's stay is tailored to their individual needs, offering personalised service, plenty of space to work and play, all the amenities of home and everything that anyone could need while away.
With more than 750 private residences within Four Seasons, Nevis has one of the largest collections of luxury vacation homes. The Resort boasts six residence neighbourhoods across the 350-acre (140 hectare) property, with some just a few minutes' walk from the beach or a 10-minute golf cart ride to the Resort's main grounds. Each home is seamlessly designed with unique touches depicting Caribbean décor and modern elements. Keeping with the ease of Caribbean living, these homes provide a contemporary indoor-outdoor feel with expansive patio spaces that lead to private pools perfect for a refreshing dip. The Resort's collection of homes ranges from 2,500 to 10,578 square feet (230-980 square metres), designed for the very best living, hosting friends and nonstop vacation possibilities.
For further information or to inquire about availability, click here, email reservations.nev@fourseasons.com or call 869-469-6238.
---
---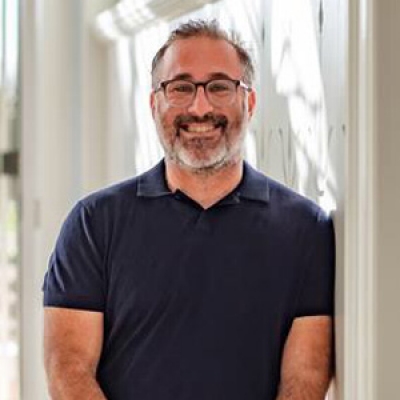 Mitchell Nover
Director of Public Relations and Communication
2400 SW 27th Avenue #303
Miami, Florida 33145
USA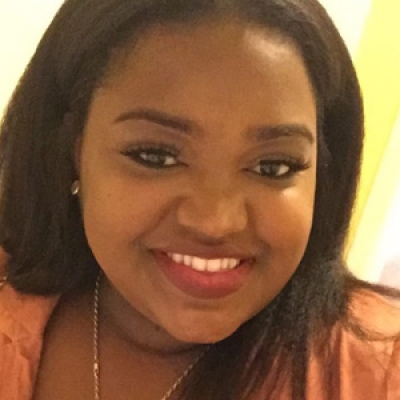 Gillian Stoney
Digital Marketing Communications Manager

Four Seasons Resort Nevis,
Nevis, West Indies, Caribbean
---
Four Seasons Resort Nevis, West Indies
PRESS KIT

Visit Four Seasons Resort Nevis, West Indies Website