Back
Four Seasons Resort Nevis Offers a Perfect Paradise to Study and Work from "Home"
With many schools and offices still on virtual schedules, Four Seasons Resort Nevis invites guests to study and work from home in paradise with the extended stay "workcation" and "schoolcation" programs. As an extension of the Resort's Kids for All Seasons programming, the new schoolcation offerings provide kids remote learning support during school hours, followed by a daily after school program that includes a variety of active and educational activities. And while their children are studying, parents can enjoy quiet time to work from their guest room, villa, pool cabana or private beach hut before re-joining them after work for some quality family time.
Located on a 350-acre (140 hectare) playground on the naturally physically distant island of Nevis – it's only 36 square miles (93 square kilometres) with a population of just 12,000 people! – Four Seasons Resort Nevis is a modern embodiment of the spirit and soul of the Caribbean. Reimagined and revitalised, but rooted in history and heritage, this beachfront oasis offers a captivating combination of adventure, discovery, serenity and recreation.
The Resort's private island-like location, surrounded by the outdoors, naturally spacious layout and plethora of stand-alone Private Retreats accommodations provide an exclusive escape perfect for remote learning and working - coupled with fresh air, inspiring views and a relaxing, personalised home-away-from-home experience in a safe, comfortable environment.
New program highlights include:
Studying in the Sunlight
Learning can be fun when your Zoom background is the actual Caribbean Sea instead of just a virtual photo. We have designated The Hamilton Room as a supervised schoolwork session space for kids to sit away from distraction as they complete homework, projects or any other online lessons. The area will be kept to a small group classroom style set up, with no more than 10 children per class. The Hamilton Room features an airy and open space with a wall of windows for natural light, and a private terrace for outside break time. Each student will have a dedicated desk area, physically distanced from the other students. Kids can come for a half day, between 8:00 am and 12:00 noon, or full day, from 8:00 am - 3:00 pm.*
After School Activities
When class is complete, kids can take a break from the screen and enjoy the Caribbean sun with fun, supervised after school activities. From a variety of daily options**, ranging from active to cultural to educational, kids will spend the afternoon learning and playing in paradise.
Active:
Golf Course and Monkey Spotting Tour: The 18-hole on-site golf course features breath-taking views of the Resort, the Caribbean Sea and the neighbouring island of St. Kitts. The team will show you everything from the Resort botanicals to the island's famous green vervet monkeys on this active walking tour.
Tennis Cardio: A stimulating and fun cardio workout that is perfect for an afternoon break to help build on your skills or teach you new ways to correct your form on the court.
Guided Snorkelling: Discover the underwater world of the Caribbean Sea as you explore reefs, coral grottoes and sea life just steps from Pinney's Beach.
Swimming Lessons: What better place to learn to swim than in paradise? Our trained team members will help to teach your little ones how to swim and enjoy the water.
Mini Marathon: Let the breath-taking views of the Caribbean Sea and the Nevis Peak backdrop be your motivation as you take on the challenge of our 2,000 yard (1,800 metre) mini-marathon obstacle course.
Scavenger Hunt: It's time to think like a pirate and race to find the hidden treasures. Enjoy a fun and interactive scavenger hunt around the property all while putting your mind to the test.
Water Aerobics: Cool off while staying active with a fun water aerobics class in the Calypso Pool located next to Kids For All Seasons.
Sand Castle Building: Craft picture-perfect creations and let your imagination run wild during the "Art on the Sands" class, where you can create a personal masterpiece inspired by Mother Nature.
Cultural Activities:
Kite Making: Kite making is a time-honoured tradition in the Nevisian community and our kite making experience takes families from the craft room out to the skies. Kids and kids at heart can learn to build their kites using wood for the framework, colourful plastic for the design and string to hold everything together – creativity is essential.
Nevis Inside Scoop: Get the inside scoop on island life by sitting down with one of our local Nevisians to learn a few sayings and traditions to bring a little bit of the Caribbean back home.
Coconut Story: Join "Uncle Mac Kee," our Director of Guest Experiences, for a lesson on how the coconut plays a vital role in Nevisian culture, history and cuisine. Sitting on the lawn, you'll nibble on local coconut snacks and watch him and local narrator talk about all the benefits and uses of the coconut and tree.
Soca Dance Lessons: Feel the island beat running through your body as the soca beats take over. Learn the moves that will have you keeping up with the locals on the dance floor while having some fun and working out.
Educational:
Marine Biology Class: Discover what lurks beneath the sea during our Marine Biology class with one of our knowledgeable experts. Learn about the amazing sea creatures and native marine animals, including the majestic sea turtles, that call the Caribbean Sea home.
Botanical Golf Course Tour: Take a ride along the golf course and learn about the amazing, beneficial and tasty plants that are native to the Caribbean. This fun, educational botanical tour will leave you with a few facts and lots of laughs.
Cooking and Baking Classes: Learn from the expert and craft your own tasty creations while you grow your skills in the kitchen during our interactive cooking and baking classes.
Work From Home Away From Home
Our Private Retreats, the Resort's collection of luxury vacation homes, offer an intimate experience for those working from their "home away from home." With all the amenities of home, personalised service and space to work and play, these villas offer everything that anyone could need while away. The Resort's spectacular collection of more than 50 homes range from one to seven bedrooms and present breath-taking views of Nevis Peak, the Robert Trent Jones II-designed golf course, lush gardens and the Caribbean Sea. In addition to their unique character, each villa also offers services and amenities including dedicated ambassadors for daily needs or special requests, custom-tailored pre-arrival provisioning services, private in-home experiences and full access to all Resort services and amenities.
Or, for additional privacy, reserve one of our spacious beach cabanas, which can be transformed into private workstations with amazing ocean views.
Workers can enjoy our special Executive Lunch offerings through In Room Dining, as well as various early morning, mid-day or after-work activities** that can be enjoyed together as a family or for adults only, depending on your schedules.
Early Morning:
Sunrise Yoga on the Pier: Stay fit, strong and healthy with a personalised yoga session on the pier with our trained instructors. You can opt for a private session as well in your villa. Complimentary local bush tea is available and a light pre-ordered, pre-packaged breakfast can be delivered to the pier after your session.
Eco-Bio Golf: We recommend hitting a golf ball or two into the sea. In fact, our eco-bio golf balls are perfect for doing just that. These balls turn into fish food within 72 hours after hitting the ocean floor. Guests can have beach-side golf competition while feeding the ecosystem. Whether beginners or advanced enthusiasts, the entire family will get to enjoy practicing their swing on a mini beach driving range.
Mid-Day:
Golf Clinics: Boost your confidence on the golf course and learn to master specific moves, strokes and reinforce the skills that you've learned by focusing on one specific aspect of the shot.
Chip & Sip: Get ready to swing for the shore with a drink or two during our Chip and Sip mid-day pick-me-up. Chip and Sip is perfect for golf aficionados or novices who want to enjoy a quick few holes while enjoying a local beer or signature rum punch.
Hot Sauce Making Class: Experience a culinary delight for all senses. Join famed hot sauce maker Chef Llewellyn Clarke for a hot and spicy cooking class where you'll create paw paw pepper sauce using the freshest ingredients that are abundant on the island. You'll even get to take your very own bottle home to show off your tasty creation.
After Work:
Foot Golf: Get a whole new view of our championship golf course with a game of foot golf. Played similarly to golf, players kick a soccer ball instead of striking a golf ball, working toward a 21-inch (53 centimetre) "cup" in place of the usual golf hole. The player who finishes the course with the fewest shots wins!
Fish Feeding: With hundreds of tropical fish swimming freely off the dock of our pier, it is certainly a fun and colourful site to see as they swim around.
Sunset Happy Hour: Come to On the Dune Bar for a Happy Hour that's sure to be the highlight of the week. Enjoy 2-for-1 local beers, rum punch and a daily wine selection.
Rum Tasting: Take a seat at On the Dune Bar to take trip around world to enjoy some of the finest spirits as you sip your way through the history of rum in Nevis and the Caribbean, guided by expert Mixologist Kendie Williams.
Wine Tasting: Join us for a wine tasting experience that will be sure to turn you from a novice to an aficionado of wines. Highlighting alluring wines from around the world including Four Seasons own Iconoclast. This class was designed to be an approachable and entertaining tasting.
Movie Night: For an evening under the stars while watching your favourite stars on the big screen, movie nights are just what the family needs after a long day of playing in the sun. With full concession stands and popcorn, your movie night poolside or on the lawn offers the perfect family-friendly entertainment.
Evening Entertainment: Enjoy the night away with some of the island's favourite local bands and entertainers.
Professional IT Support
Our IT team is available to help with any device set-up needs or potential internet issues at the press of a button. Printing, additional computer usage, certain portable chargers and other school supplies are available upon request.
Extended Stay Offers
With the new Stay Longer – Third Night Free package, guests can experience more of the Resort's infinite perfect places while receiving one complimentary night for every three nights booked.
Guests can also enjoy an exclusive weekly or monthly rates when they book a long term stay in the Resort's Private Retreats collection. These luxury rental homes provide the ultimate Caribbean escape within one of seven exclusive neighbourhood enclaves, offering space and privacy to disconnect.
For more information about our current offers or to make reservations click here, email reservations.nev@fourseasons.com or call 869 469 6238.
*Space is complimentary, but prior reservations with the Concierge are required at least 24-48 hours in advance. Students must come prepared with their own laptop or learning device. Four Seasons Resort Nevis will provide printing facilities, basic stationary and bottled water or juice.
**The Activity Guide is subject to change at any time. Prior reservations are required as activities will have limited capacities. Additional fees may apply.
---
---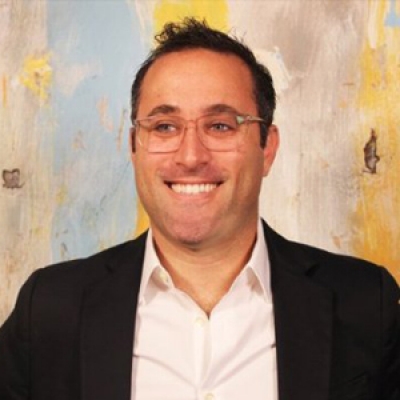 Mitchell Nover
Director of Public Relations and Communication
3350 SW 148th Avenue, Suite 204
Miramar, FL 33027
U.S.A.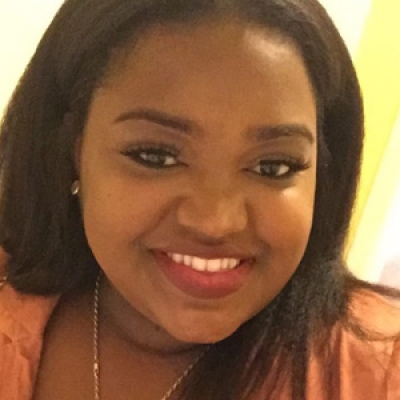 Gillian Stoney
Digital Marketing Communications Manager

Four Seasons Resort Nevis,
Nevis, West Indies, Caribbean
---
Four Seasons Resort Nevis, West Indies
PRESS KIT

Visit Four Seasons Resort Nevis, West Indies Website