Back
Classic Luxury Meets Modern Design at Award-Winning Four Seasons Hotel New Orleans
Property interiors receive international acclaim
August 4, 2022,
One year after Four Seasons Hotel New Orleans opened its doors, it's received international praise from some of the most respected hospitality design publications in the world. Designed by Bill Rooney Studio, the Hotel's interior design enriches the travel experience with surroundings that are serene, elegant, and inspiring.
"Since the Hotel opened, our guests have enjoyed the luxury oasis Bill Rooney has created," says Mali Carow, General Manager of Four Seasons Hotel New Orleans. "We are elated to be recognized internationally for our style and design and look forward to welcoming guests from near and far to experience the space for themselves."
In recognition of the honours, Bill Rooney commented, "I am so honoured to have been given the opportunity to collaborate with Four Seasons for the second time. We are thrilled with the recognition that Four Seasons New Orleans has received." Listed below are a few of the top design accolades for Four Seasons Hotel New Orleans and its outlets:
Design Et Al International Hotel and Property Awards
Global Project Award Winner 2022
Hotel Suite Americas & Caribbean 2022 Winner
Hospitality Design Annual HD Awards 2022
Guest Rooms Winner
Bar, Club, & Lounge Finalist
Winner in Interior Design Hotel - Luxury
Winner in Interior Design North America
Interior Design Cocktail Bar – Chandelier Bar
Interior Design in North America – Chandelier Bar
In addition to these honours, the Hotel and its interior designer have been shortlisted for the highly competitive AHEAD Awards Americas 2022.
Serene Retreat High Above the Crescent City
Whether celebrating a milestone event or seeking a serene retreat from the bustling city, the Hotel's 341 rooms including 65 spacious suites welcome travellers with elegant accommodations, floor-to-ceiling windows with River and City views, and a fresh, bright-white palette layered with local references for a uniquely modern experience.
The Hotel's two Presidential Suites are perched high above the city and boast magnificent views of both the French Quarter and the crescent of the Mississippi River. With 2,439 square feet (227 square metres), these expansive suites were designed for entertaining with ample living and dining room spaces separated by a sleek, wood-panelled foyer from the private office, personal fitness centre with Peloton, and a lavish corner-view bedroom with dressing area and generous ensuite. The composition of the space, including low-slung mid-century modern furniture and a rich, tonal palette, was thoughtfully curated and styled to reveal a modern aesthetic and the perfect setting for celebrations and connection. The artwork invokes a strong sense of place with New Orleans-based artists in the foreground supported by globally recognized works. The experience in these suites is enhanced by two connecting bedrooms to accommodate a variety of travel companions, from families to bridal parties and business trips to milestone celebrations.
Dazzling Lobby Level
Immediately upon entering the Hotel, guests will be awestruck by a grand lighting installation made up of 15,000 varying crystal and glass arrangements creating the hint of an heirloom chandelier shape. The twinkling movement of the chandelier results in an alluring mood, which changes from morning through night. The Lobby is envisioned as a garden pavilion, with an interior atmosphere composed of an eclectic and contemporary arrangement of classic curiosities, surrounded by a lush garden sanctuary. Chandelier Bar, the glamorous centrepiece and buzzing energy centre of the Lobby, offers a layered experience of connection and celebration in a room that is subdivided into intimate conversation spaces by lush planters, contemporary shutter screens and curated art.
Designed for the contemporary traveller with interiors artfully composed to both inspire and delight, Four Seasons Hotel New Orleans invites guests to experience a level of luxury never before seen in New Orleans. In celebration of these recent accolades, guests can take advantage of a limited time Third Night Free offer, valid now through September 30, 2022. For reservations, book online or call 504 434 5100.
---
---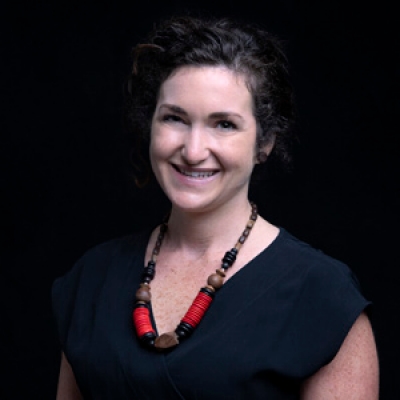 Vicki Bristol
Director of Public Relations and Communications
2 Canal Street
New Orleans, Louisiana 70130
USA
---
Four Seasons Hotel New Orleans
PRESS KIT

Visit Four Seasons Hotel New Orleans Website