Back
Four Seasons Hotel New Orleans Unveils "Dinner with Impressionists" Experience Pairing Masterpieces by the World's Greatest Artists with Exquisite Cuisine
Urban luxury retreat unveils first-of-its-kind private dining experience in the South's capital of culture and cuisine
January 20, 2023,
Four Seasons Hotel New Orleans unveils the most exclusive new culinary and art experience in New Orleans for its guests, who now have the once-in-a-lifetime opportunity to dine among original works by the world's most famous Impressionist painters including Claude Monet, Pierre-Auguste Renoir and Camille Pissarro. Guests will also be able to try on rare pieces of jewellery – including those with historic pedigree and royal lineage – during this ultra-private dinner curated by Louisiana's only Five Diamond hotel.
Offered exclusively to guests who stay in the newly opened Hotel's luxurious Presidential Suites, the new "Dinner with Impressionists" experience whisks guests away to the internationally acclaimed M.S. Rau gallery where they will enjoy a private seven-course dinner by Executive Sous Chef Kelley Schmidt while surrounded by a multi-million-dollar collection of fine art, antiques and jewels inside one of the city's best kept secrets.
"As an arbiter of best-in-class luxury experiences, we are excited to debut this enriching suite package for our guests that combines our outstanding service and accommodations with access to masterpieces at M.S. Rau, celebrating the intersection of fine art, cuisine and culture," says Mali Carow, General Manager of Four Seasons Hotel New Orleans. "Designed as part of an unparalleled stay in one of our two breath-taking Presidential Suites, the experience is perfect for a special celebratory proposal, anniversary, birthday or any occasion where guests are seeking an unforgettable evening in one of America's most culturally rich destinations."
"For this exclusive partnership with the Hotel, we wanted to offer something that could be found nowhere else. M.S. Rau and Four Seasons epitomize luxury, and we wanted to create an experience that would remain in the diner's memory as not only a highlight of their stay in New Orleans, but throughout their lives. Imagine taking over the entire gallery and being treated like royalty while surrounded by iconic names in art and history. This is dinner taken to the highest level, exclusive and unforgettable," said Bill Rau, third-generation owner of M.S. Rau.
Highlights of the "Dinner with Impressionists" include guests' personal selection of a historically significant Impressionist painting that will serve as a dramatic centrepiece and an inspiration for their dazzling evening, such as Claude Monet's light-filled landscapes and Pierre-Auguste Renoir's urban portraits; wine selections paired to both the artwork and the menu; a whimsical ambience set to a live New Orleans jazz band; and a tableside presentation of rare and exceptional jewels for guests to try on, such as a lavish 38-carat Golconda diamond necklace by Harry Winston once owned by Greek businesswoman and heiress Christina Onassis.
Post dinner, guests will retire to their lavish Presidential Suite where they can admire the twinkling Mississippi River from their sprawling accommodations. Each of two Presidential Suites – distinguished by hues of either rich crimson or royal indigo – features over 2,400 square feet (227 square metres) of bright modern space designed by Bill Rooney Studio including a magnificent marble bathroom with a free-standing oval tub, dramatic city and river views, an elegant private office, personal gym, oversized walk-in closet, and specially curated local artwork.
The first-of-its-kind "Dinner with Impressionists" is the latest in the unrivalled collection of experiences that Four Seasons Hotel New Orleans can unlock throughout the city for its guests, which also includes a private ride in a historic streetcar and a private concert at the French Quarter's legendary Preservation Hall jazz venue.
The "Dinner with the Impressionists" experience, which includes a two-night stay in the Presidential Suite, starts at USD 25,000.
About M.S. Rau
Founded in 1912, M.S. Rau stands as one of North America's most respected fine art, antiques and jewellery galleries. Led by third- and fourth-generation owners, Bill and Rebecca Rau, this family-owned business operates globally, discovering items around the world and placing them in international collections, both public and private alike. The 40,000-square-foot gallery in New Orleans, Louisiana features carefully selected pieces from a diverse array of artists and makers who have defined exquisite jewellery and fine and decorative arts over the centuries.
---
---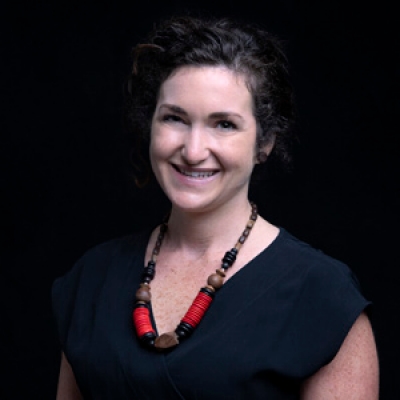 Vicki Bristol
Director of Public Relations and Communications
2 Canal Street
New Orleans, Louisiana 70130
USA
---
Four Seasons Hotel New Orleans
PRESS KIT

Visit Four Seasons Hotel New Orleans Website