Back
Be Our Guest - Our Only Guest - with Extraordinary Exclusives and Buyouts at Four Seasons Hotels and Resorts
Imagine your group having an entire luxury hotel or resort to themselves, with every door open, every staff member at your service, and fully customised to your specifications
October 18, 2016,
Four Seasons introduces Extraordinary Exclusives and Buyouts, the new gold standard in group event options that includes full access to event spaces, plus restaurants and lounges, spas and fitness centres, pools and beaches, golf and tennis facilities and more in addition to all guest rooms and suites.
"At Four Seasons we're in the business of making memorable experiences happen for our guests, and that includes our group clients," says Four Seasons Senior Vice President Global Sales Jonathan Sicroff. "On many occasions, the needs and ambitions of our clients are so big that we open up entire properties exclusively for their use, resulting in a world of benefits for both hosts and participants. The extraordinary opportunity to have a Four Seasons all to yourself may have been the MICE industry's best kept secret – until now."
Richard A. Calcaterra, Co-founder and Officer, Enterprise Events Group says there is nothing more appealing than a hotel buyout. "Meeting planners are judged by our clients on creativity, flexibility and our ability to maximise marketing opportunities, and when you have a property on an exclusive basis, it opens so many possibilities to execute top tier events."
How It Works
A Four Seasons Exclusive is a complete takeover of the property, including all hotel rooms and suites, function spaces, restaurants and lounges, spas and fitness centres, public areas, and, where applicable, pools, golf courses, tennis courts, private beaches and other recreational facilities.
A Four Seasons Buyout is similar except that there may be some venues such as restaurants, lounges, spa, golf courses and public areas that remain open to outside guests and/or hotel residents.
A World of Possibilities
"A Four Seasons Exclusive or Buyout experience creates an environment that allows the host countless opportunities for personal interaction between leadership and their teams. This unique interface is consistently proven to be one of the most rewarding and memorable experiences of an incentive trip," says Charlie Ferbet, Senior Vice President, Sales and Marketing, Maritz Travel.
Benefits of Extraordinary Exclusives and Buyouts at Four Seasons include:
Participants get the VIP experience with complete privacy, confidentiality and security – a great advantage for product previews, executive meetings and high profile attendees.
With the entire room inventory to play with, planners can place VIPs and top performers in speciality suites not usually offered to groups, and memorable events can be staged in penthouses, royal suites and beachfront villas.
One-of-a-kind venues are open as groups are invited to take over lobbies, golf courses and pools – imagine an outdoor concert, a bar redesigned to showcase only the brand's products, next year's car models lined up on the beach, or dancing the night away on an acrylic floor placed over a night-lit pool. Corporate branding possibilities are virtually unlimited.
Greater camaraderie ensues when participants are free to mingle and network. Spontaneous breakout spaces are now everywhere, encouraging a level of interaction not usually possible in a restricted set up. Employees are invigorated as they feel their value on the team and pride in their organisation.
Hosts reap significant return on investment as participants feel rewarded, appreciated and inspired.
Debbie Parsons, President of The Performance Group, believes there are additional benefits once the event is in progress: "To know that every guest in the hotel is part of the same group creates a very powerful cultural experience than transcends the agenda. When the entire hotel staff is focussed solely on one client, it's like a dance or orchestra performing at the highest level, something truly special that will be remembered by participants long after it's over."
Start Planning a Four Seasons Exclusive or Buyout Now
Reaping the benefits is easier than ever as Four Seasons builds on its unique experience and expands the program across its portfolio. Beginning later this year, planners will find enhanced tools on the company's Meetings and Events website, allowing them to quickly understand the opportunity at specific hotels.
Most Four Seasons hotels and resorts are available at certain times of year for Buyouts or Exclusives, including renowned properties such as Four Seasons Resort Maui at Wailea, Four Seasons Hotel Firenze, Four Seasons Resort Langkawi, Four Seasons Hotel George V, Paris, and many others.
Event hosts are invited to contact the sales representatives at individual Four Seasons hotels and resorts to inquire about availability, and then team up with their expert planning specialists, and catering and conference services teams to create an event that no participant will ever forget.
---
---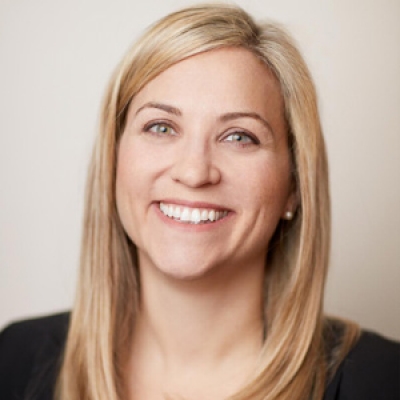 Sarah Tuite
Senior Director, Corporate Public Relations
1165 Leslie Street
Toronto, Ontario M3C 2K8
Canada
---