Back
Oltre l'Immaginazione: Four Seasons Celebra I Suoi Talenti Nel Primo Evento "Four Seasons Pop Down"
Downtown Toronto si trasforma per una notte nella sorprendente cornice in cui si esibiscono i talenti di Four Seasons, Chef, Mixologist, Interior Designer, per creare un viaggio straordinario nell'anima di Four Seasons
September 10, 2017,
Una notte all'insegna della creatività, del talento e dell'immaginazione, una location sorprendente nel cuore di Toronto, non all'interno di un hotel: è qui che i professionisti Four Seasons, provenienti da tutto il mondo, hanno creato un evento inedito per portare gli ospiti alla scoperta dell'anima del brand.
Four Seasons ha celebrato, in occasione del Toronto International Film Festival lo scorso 9 settembre, il lancio del primo evento Four Seasons Pop Down. Peculiare è la location, non hotel ma spazi inediti trasformati per l'occasione in una cornice di esperienze eccezionali, realizzate da mixologist pluripremiati, chef stellati, designer e creativi, per accompagnare gli ospiti in un viaggio straordinario nel DNA Four Seasons.
"Dai ai nostri talenti una tela vuota e loro creeranno qualcosa di straordinario", ha dichiarato J. Allen Smith, Presidente e Ceo di Four Seasons Hotels and Resorts. "Four Seasons Pop Down rappresenta un microcosmo di creatività e passione, dove converge tutto ciò che proponiamo agli ospiti nei nostri hotel e resort di tutto il mondo."
Per il primo evento Four Seasons Pop Down, Four Seasons Hotels and Resorts ha scelto una location nel polo finanziario e d'intrattenimento della città, Downtown Toronto, caratterizzata dalle pareti grezze in calcestruzzo e magistralmente trasformata dalle installazioni floreali e da scenografie in 3D, in un giardino che invade gli spazi a 360 gradi.
A curarne la regia, Jeff Leatham - flower designer di fama mondiale che cura gli allestimenti floreali del Four Seasons Hotel George V di Parigi e del Four Seasons Hotel Los Angeles di Beverly Hills - che sotto un arco di orchidee, ha accolto personalmente gli ospiti, personaggi dello spettacolo, giornalisti e opinion leader.
Dall'Italia agli Stati Uniti fino all'Argentina, gli ospiti hanno assaporato anche lo show cooking degli Chef Vito Mollica - Four Seasons Hotel Firenze e Four Seasons Hotel Milano - e Sylvain Assié - Four Seasons Hotel Toronto - e le creazioni dei Pastry Chef Joaquin Grimaldi - Four Seasons Hotel Buenos Aires - e Chris Ford - Beverly Wilshire, Beverly Hills, A Four Seasons Hotel.
Ad accompagnare queste proposte gourmet, i Signature Cocktail dei mixologist Mica Rousseau - Four Seasons Hotel Mexico City - nominato "Miglior Bartender del Messico" nel 2016, Lorenzo Antinori - Four Seasons Hotel Seoul - e Michal Maziarz - Four Seasons Hotel London at Ten Trinity Square - che si sono esibiti in uno show senza precedenti.
Il Four Seasons Pop Down di Toronto ha sancito l'inizio di una lunga serie di eventi che coinvolgeranno i grandi artisti Four Seasons e i suoi ospiti in location sempre differenti e a sorpresa.
"Si tratta di un'opportunità davvero unica per permettere al pubblico di conoscere l'anima di questo gruppo e il suo leggendario servizio, creando nuove esperienze eccezionali in grado di raccontare la nostra storia e portare il DNA di Four Seasons anche al di fuori degli hotel e resort del Gruppo" ha affermato Peter Nowlan, Executive Vice President e Chief Marketing Officer di Four Seasons Hotels and Resorts.
Oltre all'evento di lancio, Four Seasons Pop Down di Toronto per tre giorni è stato il punto di riferimento in città dove concedersi una pausa dal ritmo frenetico del festival, con degustazioni e immancabili trattamenti Spa personalizzati.
---
---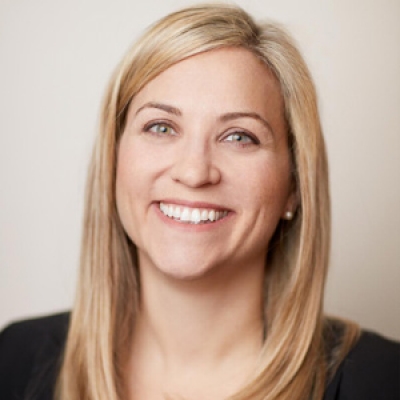 Sarah Tuite
Senior Director, Corporate Public Relations
1165 Leslie Street
Toronto, Ontario M3C 2K8
Canada
---