Back
Four Seasons Named to FORTUNE 100 Best Companies to Work For List for 21st Consecutive Year
Employees have honoured Four Seasons as an employer of choice every year since the list's inception
February 16, 2018,
Four Seasons Hotels and Resorts, the world's leading luxury hospitality company, is proud to be recognised by its employees as one of the 2018 FORTUNE 100 Best Companies to Work For.
The list is compiled annually by FORTUNE and global research and consulting firm Great Place to Work, with results based on survey responses from employees rating their workplace culture on 50-plus elements. These include trust in managers, compensation, fairness, camaraderie and workplace traits linked to innovation. Last year, Four Seasons was also named a "Great Place to Work Legend."
"It is a tremendous achievement to once again be acknowledged by our people as an employer of choice," says J. Allen Smith, President and CEO, Four Seasons Hotels and Resorts. "Four Seasons employees are the best in the world - highly inspired and emotionally intelligent individuals who demonstrate genuine care for our guests, have a love of service, and ultimately make our company great. It is incredibly meaningful that they take such pride in their work and feel empowered to represent Four Seasons so well."
Powered by People
With a network of more than 45,000 employees across 46 countries - and growing - Four Seasons is home to a dynamic mix of people from diverse backgrounds, each bringing their unique experiences to the company. From world-class chefs and mixologists to in-the-know concierges and meticulous housekeepers, every Four Seasons employee is passionate about their work and all are united by their dedication to delivering world-class service to each and every guest.
Four Seasons employees around the world are guided by the Golden Rule – the simple belief in treating others as one would like to be treated. The company hires for attitude, one that is consistent with the Golden Rule, and trains for skill.
"Our employees carry out exceptional work every single day at our hotels and resorts around the world, always providing the highest levels of service and creating lasting connections with our guests," says Ed Evans, Executive Vice President and Chief Human Resources Officer, Four Seasons Hotels and Resorts. "We are committed to providing a great place to work for all, providing our people with the resources, support and environment that they need to thrive."
As Four Seasons continues to grow its global workforce the company is focused on innovative service offerings that create more opportunities for personal connection among guests and with Four Seasons staff. In 2017, the company launched Four Seasons Chat as a way to connect guests and staff more easily, and on the platforms they use most. The messaging platform, available in more than 100 languages, has a uniquely human touch and is powered by real Four Seasons people, rather than a chatbot.
In addition to FORTUNE's US-based ranking, Four Seasons consistently earns recognition as an employer of choice internationally for hiring and developing local talent in every location where it operates.
About the FORTUNE 100 Best Companies To Work For
Great Place to Work based its ranking on a data-driven methodology applied to anonymous Trust Index survey responses from more than 310,000 employees at Great Place to Work-Certified organisations with more than 1,000 employees. To learn more about Great Place to Work Certification and recognition on Best Workplaces lists published with FORTUNE, visit Greatplacetowork.com.
About Great Place to Work

Great Place to Work is the global authority on high-trust, high-performance workplace cultures. Through its certification programs, Great Place to Work recognises outstanding workplace cultures and produces the annual FORTUNE "100 Best Companies to Work For" and Great Place to Work Best Workplaces lists for Millennials, Women, Diversity, Small & Medium Companies, industries and, internationally, countries and regions. Through its culture consulting services, Great Place to Work helps clients create great workplaces that outpace peers on key business metrics like revenue growth, profitability, retention and stock performance.
---
---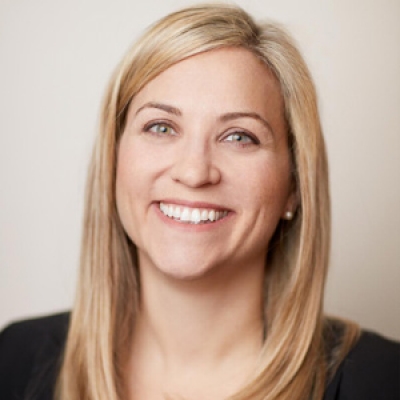 Sarah Tuite
Senior Director, Corporate Public Relations
1165 Leslie Street
Toronto, Ontario M3C 2K8
Canada
---