Back
Four Seasons leva Pop Down para super iate em Miami
O KISMET foi escolhido como palco da terceira edição do #FourSeasonsPopDown
December 3, 2018,
O Four Seasons Hotels and Resorts, empresa líder em hotelaria de luxo, realiza a terceira edição do Pop Down no KISMET, um iate de 95 metros, em Miami.
"Continuamos a usar o conceito do Pop Down para trazer o talento e a imaginação das pessoas que levam o Four Seasons para fora dos hotéis. O momento não poderia ser mais propício para celebrar os artesãos da marca do que a semana em que o mundo da arte se encontra em Miami", explica Peter Nowlan, líder de marketing do Four Seasons. "Aqueles que acompanharam a jornada do Pop Down sabem que esta é a plataforma para os artistas do Four Seasons mostrarem suas obras. Nós temos celebrado a arte em várias formas por muito tempo, e isso se tornou uma inspiração para a nossa última experiência imersiva."
O Pop Down, que acontece em 7 de dezembro 2018, terá duas facetas: o evento no iate KISMET na Island Gardens Marina, que contará com uma apresentação do DJ Questlove, e uma instalação de arte aberta ao público.
A lista de especialistas e colaboradores da marca que criarão as experiências do evento inclui o chef Daniel Boulud do Café Boulud e do d | bar no Four Seasons Hotel Toronto; Mauro Colagreco, do Four Seasons Resort Palm Beach; e os chefs Aaron Brooks do Four Seasons Hotel Miami e Antonio Mermolia, de Le Sirenuse Miami no Four Seasons Hotel no Surf Club, Surfside, Flórida.
Os chefs de patisserie Chris Ford do Beverly Wilshire, Beverly Hills (A Four Seasons Hotel), Rabii Saber do Four Seasons Resort Orlando at Walt Disney World Resort, Angel Betancourt do The Ocean Club, A Four Seasons Resort, Bahamas, Nicolas Lambert do Four Seasons Hotel Lion Palace St. Petersburg e Diogo Lopes do Four Seasons Hotel Ritz Lisbon, também estarão entre o grupo de criadores, estabelecido para surpreender o público.
O grupo de mixologistas vem de três continentes: Fatima León do Four Seasons Hotel Mexico City; Melissa Hart do Four Seasons Hotel Toronto; Keith Motsi do Four Seasons Hotel Beijing; Ashish Sharma do Four Seasons Hotel Kuala Lumpur, Valentino Longo do Four Seasons Hotel at The Surf Club, Surfside, Flórida; Jeisson Caro do Four Seasons Hotel Bogotá; e Karen Arceyuth do Four Seasons Resort Costa Rica at Peninsula Papagayo.
Glass Horizon por Patrick Shearn
A experiência do Four Seasons Pop Down Miami começa no dia 4, com a instalação de Skynet, obra de Patrick Shearn e do grupo Poetic Kinetics. A instalação de arte, intitulada Glass Horizon, é a primeira da série mais famosa do artista e ficará aberta ao público na Island Gardens Marina em 4 de dezembro, das 14h às 18h, de 5 a 8 de dezembro, das 10h às 18h e em 9 de dezembro, das 10h às 14h.
Os visitantes podem compartilhar suas imagens da obra nas mídias sociais, usando as hashtags #FourSeasonsPopDown e #GlassHorizon.
The Art of Hospitality
Ainda durante o evento, no dia 7, uma parede de vídeo apresentará o processo de criação de Ignasi Monreal, cujas imagens lúdicas aparecem no livro Four Seasons: The Art of Hospitality, lançado recentemente pela Assouline Publishing.
Sobre o Super Iate KISMET
O KISMET, favorito das celebridades para férias particulares, pertence a Shahid Khan, proprietário do Four Seasons Hotel Toronto, do time de futebol americano Jacksonville Jaguars e do inglês Fulham FC, da liga inglesa de futebol. O KISMET possui um salão de festas, decks, heliporto, meia quadra de basquete, área de DJ, spa, espaço de recepção, sala de jantar, piscinas multinível, bares e sala de projeção.
Especialmente para este evento, a NetJets, empresa de aviação particular compartilhada, continua sua parceria com o Four Seasons, trazendo um lounge no deck superior do KISMET, onde os convidados serão recepcionados com drinks e delícias grelhadas.
Sobre a instalação Glass Horizon
Glass Horizon é a mais recente instalação de arte cinética da série Skynet de Patrick Shearn, projetada para evocar os movimentos da natureza, como os cardumes de peixes do Oceano Atlântico. A série estreou em Los Angeles como parte da instalação Liquid Shard em 2016, transformando uma praça pública subutilizada no coração da cidade em um movimentado destino durante a noite. Shearn, desde então, exibiu suas instalações móveis de grande escala ao redor do mundo.
Sobre a série Four Seasons Pop Down
O terceiro Four Seasons Pop Down faz parte de uma série inovadora de eventos globais que trazem a marca para locais inesperados, cada um com temas únicos, equipe de artistas e visionários da empresa. O conceito foi lançado em Toronto em 2017, seguido pela Filadélfia em setembro de 2018. Após o evento de Miami em dezembro de 2018, a série continuará com a próxima edição do Pop Down em Hong Kong, no início de 2019. Para saber sobre as últimas notícias do Four Seasons Pop Down para eventos, temas e locais, siga @FourSeasonsPR #FourSeasonsPopDown e visite press.fourseasons.com.
---
---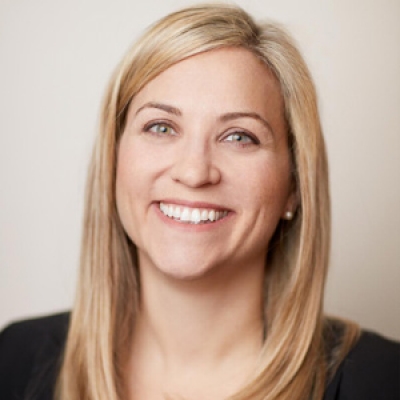 Sarah Tuite
Senior Director, Corporate Public Relations
1165 Leslie Street
Toronto, Ontario M3C 2K8
Canada
---