Back
Awaken a Mind-Body-Spirit Connection with Four Seasons This Global Wellness Day
Take a trip around the world of wellness with moringa smoothies, sound and crystal therapy, a goodnight kiss to the earth ritual and AntiGravity yoga
May 23, 2018,
Inspired by the mantra "one day can change your whole life," June 9, 2018 marks Global Wellness Day – a cause for international celebration at Four Seasons Hotels and Resorts. The world's leading luxury hospitality company is gearing up for the occasion with a global roster of expertly curated programming aimed at restoring the mind, body, and spirit.
This Global Wellness Day marks the third consecutive year Four Seasons has commemorated the social project dedicated to living well – a natural fit for the company committed to creating memorable spaces and experiences that enable guests to unwind, relax and recharge. Hotels and resorts near and far are offering something for everyone with a variety of complimentary and charitable activities that focus on self-care and wellness throughout the year.
Join Four Seasons on a trip around the world of wellness. The journey starts now.
Costa Rica
Four Seasons Resort Costa Rica at Peninsula Papagayo launches The Lucky Rope Project this Global Wellness Day, a program inspired by the pura vida philosophy. Lucky Rope refers to an original shaman hand-knotted bracelet crafted by local healer Nao Ceci. Bracelets are smudged with palo santo, a sacred Costa Rican rainforest tree believed to attract luck and good health, and infused with Reiki energy to encourage healing and balance. Proceeds from bracelet sales will benefit local children's charity Creciendo Juntos, through programming led by the Resort's resident yoga instructor Beto Peña, and its wellness practitioners. Through yoga practice, children are taught breathing techniques, the power of movement, and introduced to the physical and mental health benefits of mindfulness, followed by a healthy snack to complete the workshop. Resort guests also have the opportunity to sponsor a Lucky Rope Project visit for USD 500, where they will join in the yoga practice and share a bite during snack time.
Anguilla
Four Seasons Resort and Residences Anguilla invites guests and local residents to join in a morning meditation and guided walk along Meads Bay Beach, well recognised as one of the best beaches in the Caribbean. After taking in the calming sights, participants will be treated to Dean's Green Supreme, a nutrient-rich drink made from the leaves of the moringa plant. Half Shell Beach Bar manager Dean Bryan uses fresh leaves of the Moringa Oleifera (aka "The Miracle Tree"), a superfood known for its highly nutritious profile and powerful anti-inflammatory, antioxidant and tissue-protective properties. Dean brings the leaves from his own backyard to blend with bananas, orange juice and mango puree, resulting in a delicious and healthy Anguillan delight.
Hawaii
Join Marine Naturalist Lauren Sauer of Four Seasons Resort Hualalai as she leads participants to the island's ancient Hawaiian salt pens for a salt harvesting experience. Guests will learn how pure ocean salt has become a cornerstone of Hawaiian living, used for medicine, food preservation and natural health products, including the Spa's Salts of the Ocean Body Treatment blending seven Hawaiian sea salts and essences, each of which influence the body's different chakras. The harvested salt will later be incorporated into dishes during a cooking class led by Executive Chef Thomas Bellec. Spa treatment and cooking class proceeds will benefit Hawaiian Legacy Hardwoods, a local non-profit organisation dedicated to the health of Hawaii Island through the reforestation of native Hawaiian trees. Complimentary fitness activities promoting physical wellbeing will also take place throughout the weekend including rock climbing, pool yoga and stand-up paddle boarding.
New York
Improve balance and gain clarity of mind with the Resident Healers of Four Seasons Hotel New York Downtown from 9:00 to 11:00 am local time in honour of Global Wellness Day. During a 90 minute session, co-founder of The Cristalline Rashia Bell, together with travel wellness expert Snow Shimazu, will lead participants in yoga and chakra cleansing. Guests will also experience sound therapy, a healing practice for mental, physical and emotional wellbeing. As guests meditate and enter a state of relaxation, they will experience the energetic and healing powers of crystals and stones to restore inner balance and harmony. When the session concludes, guests will be treated to a light post-session smoothie and kombucha bar feeling refreshed and reinvigorated. Programming profits will be donated to Global Green, the philanthropic partner of Global Wellness Day.
Philadelphia
As excitement continues to build for the Hotel's official opening, Four Seasons Hotel Philadelphia at Comcast Center is celebrating Global Wellness Day with a "Mindful Morning" in partnership with Comcast. Free to the public, the 90 minute wellness workshop will officially introduce Four Seasons spa offerings to Philadelphians. Starting at 9:00 am local time, the public will enjoy a variety of activities led by fitness expert Steve Hoffman and yoga instructor Susan Gwaltney. Together in the Comcast Plaza, the pair will lead active body weight training, followed by restorative stretching and healing sound bath using singing crystal bowls. June 9 will mark the first Four Seasons event in Philadelphia since 2015 and will feature a photo booth, post-workshop scented towels, healthy snacks and beverages for all those who join in the celebrations.
Los Angeles
Join Alo Yoga ambassador Andrew Sealy for a helipad yoga class featuring 180 degree views of the city at Four Seasons Hotel Los Angeles at Beverly Hills. Known for his Instagram-worthy poses, the master contortionist will lead a free session at 8:30 am local time. Following a morning stretch, celebrity nutritionist and New York Times bestselling author Kimberly Snyder will hold a wellness talk at her juice bar located in Vinoteca. Explore planetary cycles with world-renowned astrologer Susan Miller from AstrologyZone for an exclusive talk at 11:00 am. At 12:00 noon, a wellness panel will feature Suze Schwartz, founder of Unplug Meditation; and Emilie Hoyt, founder of LATHER. Satisfy healthy cravings with lunch from top plant-based Chef Matthew Kenney of Plant Food + Wine at Cabana Restaurant, and wrap up the day with a guided meditation at 3:00 pm from spa partner Deganit Nuur of Nuurvana. Free guided meditation is available to the public for the first 10 sign-ups.
Dubai
Holistic Healer Muneeza Jaffer Labuschagne has helped to positively transform people's lives all around the world. This Global Wellness Day, Four Seasons Hotel Dubai International Financial Centre is offering complimentary one-on-one meditation sessions with Muneeza for those looking to access the subconscious mind with the goal of self-empowerment and positive change. One hour sessions will be available at the Spa between 9:00 and 11:00 am and 2:00 and 6:00 pm local time and include a series of meditative techniques, with the aim of putting guests on the path to a balanced and happier state of being. As a bonus, guests can opt in for a complimentary 15 minute teaser of the Spa's aromatherapy massage to relax muscles and de-stress.
Mauritius
Four Seasons Resort Mauritius at Anahita has crafted a packed itinerary of activities that celebrate living well. The itinerary begins at 7:00 am local time with guests embarking on a jogging tour of the Resort alongside sugarcane fields, followed by beachside yoga and meditation. For a high-intensity activity, guests can try underwater cycling with the Resort's aqua bike coaches or learn how to uppercut with a boxing class. For a rhythmic workout, a dance class will showcase sega, the traditional dance of Mauritius. Snorkeling and sound healing therapy cap off the day, leaving guests invigorated and revitalised.
Serengeti
A Sunset Kopje Nature Walk and Meditation at Four Seasons Safari Lodge Serengeti provides an ideal setting to pause, reflect and take in nature's beauty in celebration of Global Wellness Day. For this special occasion, guests will be treated to the complimentary evening excursion, as the USD 200 booking fee will be waived. Local Maasai will lead a short walk to a sunset kopje, teaching guests about surrounding plants and nature along the way. Once they've arrived at their destination, guests will take in panoramic views of the sun setting over the Serengeti plains followed by a guided meditation from the Lodge's resident yogi in unrivalled tranquillity.
Bali
Amongst the lush Balinese greenery, resident wellness mentor Ibu Fera of Four Seasons Resort Bali at Sayan will host complimentary Global Wellness Day offerings beginning in the early hours of the evening. A former Buddhist nun who studied the Dharma in monasteries across Asia, Fera will lead a relaxation meditation with therapeutic crystal sound healing. A 30-minute yoga session and Balinese blessing and prayer encourage a healing philosophy that evokes spiritual connection powerful enough to affect physical change. To let go of past negativity, a "burning letter ritual" signifies a new path to living well spiritually and mentally.
Vietnam
Over the course of Global Wellness Day, Four Seasons Resort The Nam Hai, Hoi An, Vietnam will host a thoughtfully curated itinerary of complimentary programming for guests to enjoy. The range of activities offered throughout June 9 include Tai Chi, AntiGravity yoga, rice field cycling, junior cooking academy and a menu of colourful, healthy options to fuel the day including specialty items such as Purple Velvet Juice. At 6:00 pm local time, guests can take part in the popular Goodnight Kiss to the Earth Ritual at the Heart of the Earth Spa where lanterns are lit and released into the Spa's lotus pond.
Say Yes to Global Wellness Day by following @FourSeasons using the hashtags #FSWellness and #GlobalWellnessDay. Share a wellness experience by tagging photos @FourSeasons.
The journey around the world of wellness continues with the more Global Wellness Day programing on offer from:
The Americas - Four Seasons Hotel Baltimore, Four Seasons Hotel Chicago, Four Seasons Hotel Denver, Four Seasons Hotel Houston, Four Seasons Resort and Residences Jackson Hole, Four Seasons Hotel Las Vegas, Four Seasons Hotel Westlake Village, California, Four Seasons Resort Maui at Wailea, Four Seasons Resort Orlando at Walt Disney World Resort, Four Seasons Resort Punta Mita, Mexico, Four Seasons Hotel San Francisco, Four Seasons Resort Scottsdale at Troon North, Four Seasons Hotel Seattle, Four Seasons Hotel St. Louis, Four Seasons Resort and Residences Vail, Four Seasons Hotel Vancouver and Four Seasons Hotel Washington, DC
Europe, Middle East and Africa - Four Seasons Hotel Abu Dhabi at Al Maryah Island, Four Seasons Hotel Beirut, Four Seasons Hotel Gresham Palace Budapest, Four Seasons Hotel Cairo at Nile Plaza, Grand-Hôtel du Cap-Ferrat, A Four Seasons Hotel, Four Seasons Hotel Casablanca, Four Seasons Resort Dubai at Jumeirah Beach, Four Seasons Hotel des Bergues Geneva, Four Seasons Hotel The Westcliff Johannesburg, Four Seasons Hotel Kuwait at Burj Alshaya, Four Seasons Hotel Ritz Lisbon, Four Seasons Hotel Milano, Four Seasons Hotel Moscow, Four Seasons Hotel George V, Paris, Four Seasons Hotel Prague, Four Seasons Resort Seychelles, Four Seasons Resort Seychelles at Desroches Island and Four Seasons Resort Sharm El Sheikh
Asia-Pacific - Four Seasons Hotel Beijing, Four Seasons Resort Bora Bora, Four Seasons Hotel Hangzhou at West Lake, Four Seasons Hotel Jakarta, Four Seasons Hotel Kyoto, Four Seasons Hotel Pudong, Shanghai and Four Seasons Hotel Shanghai
---
---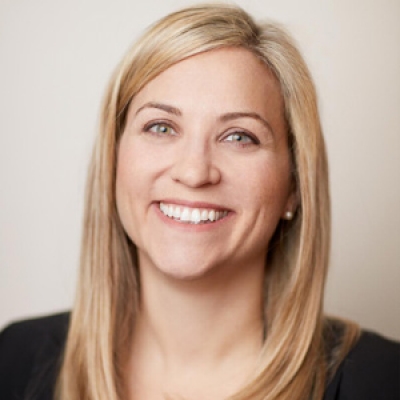 Sarah Tuite
Senior Director, Corporate Public Relations
1165 Leslie Street
Toronto, Ontario M3C 2K8
Canada
---