Back
Whether on the Lawn, on the Water or Under the Shade of an Ancient Tree, Four Seasons Hotels Across Europe are Offering the Perfect Picnic Spots This Summer
July 3, 2018,
They say the living is easy in summertime, and this summer Four Seasons hotels across Europe are making it easier than ever to enjoy a lazy lunch in the sun with a new range of perfectly prepared picnics. Whether it's bubbles on the water in Prague, lunch on the lawn in Florence, a basket of Provençal treats in the garden in Cap-Ferrat or afternoon tea by the canal in Hampshire, there's bound to be something to suit even the pickiest of picnic-er.
A Provençal Picnic with Grand-Hôtel du Cap-Ferrat, A Four Seasons Hotel
Guests staying at the Grand-Hôtel du Cap-Ferrat, A Four Seasons Hotel are in luck this summer, as the Hotel's Michelin-starred Chef Yoric Tièche has created new picnic baskets that gather together the irresistible flavours of Provence and the Côte d'Azur. From salade Niçoise to local favourites such as pissaladière, pan bagna, traditional socca chickpea pancakes, and a sweet ending of local menton lemon tartlets, this summer's picnic baskets are a treat for the senses, and a great introduction to the cuisine of the French Riviera.
Says Chef Tièche, "Picnics have always been a tradition in my family. Ever since I was a child, I was in charge of preparing the basket as I was the oldest of three brothers. When you're blessed to be living in such a beautiful region you really want to be outside as much as possible, and that's why I introduced the new picnic baskets so that our guests may experience the beauty of the French Riviera while getting a taste of very local foods."
It wouldn't be a Provençal picnic without a good bottle of rosé to accompany it, and the Hotel's Head Sommelier Joël Rolland has curated a selection of local wines that will pair perfectly with these regional treats. And in the nature of all good picnics, guests can choose to unpack their basket wherever they like - in a sunny, grassy spot in the Hotel's beautiful gardens, or they can hop in the car and head along the coast to one of the Concierge's favourite hidden spots.
A Picnic in the Park at Four Seasons Hotel Firenze
When you have the largest private park in Florence at your feet, the opportunities for the perfect picnic spot are practically endless. And when Michelin-starred Chef Vito Mollica is in charge of the picnic basket, filled to the brim with quintessentially Italian delicacies, then things really don't get much better. Guests at Four Seasons Hotel Firenze, located in the spectacular green surrounds of the Giardino della Gherardesca park, have the choice of four very special locations to lay their picnic blankets this summer – La Collinetta, a secluded shady spot on the garden hilltop; Tempio Lawn, a green oasis by the Dome of the Seven Virtues; Duomo View, a lovely green setting with views of Florence's landmark Duomo cathedral; and Holm Oak Tree, a delightfully secret spot under the foliage of this ancient oak.
And if guests find it hard to choose, Chef Vito Mollica recommends his favourite spot. "I suggest the Duomo View for a real Florentine experience, overlooking the Brunelleschi Dome under trees dating back to 1800. The perfect place to eat my favourite picnic item - the salami and pecorino cheese croissant, with a delicious salami coming from our neighbouring Calvana mountains and a unique Tuscan pecorino cheese."
Picnicking in the Heart of the Dogmersfield Estate with Four Seasons Hotel Hampshire
Located in the heart of the bucolic Dogmersfield Estate, Four Seasons Hotel Hampshire is the ideal spot for a picnic surrounded by the sights and sounds of the British countryside. The team at the Hotel has created proper English picnic baskets ranging from a traditional Ploughman's Lunch Basket, filled with local cheeses, roast beef, gammon, homemade chutney and piccalilli with a lemon meringue tart to finish, to an Afternoon Tea Basket complete with tea sandwiches and freshly baked scones with clotted cream and jam.
Says Executive Chef Dirk Gieselmann, "Our picnic baskets are the perfect way for our guests to get out and explore the Estate, and through our use of local items they'll be getting a great taste of Hampshire at the same time." And they'll even give guests a handy map of the Estate so that they can choose to unpack their hamper in the location of their choice, whether it's under a shady tree or on the banks of the canal.
Bubbles on Board a Private River Boat with Four Seasons Hotel Prague
Prague is a magical place at any time of year, but long summer days are perfect for time spent on the waters of the Vltava River gazing at the city's beauty as one lazily drifts by. Four Seasons Hotel Prague is upping the game by serving picnic baskets onboard the Hotel's private wooden boat this summer. Hampers can be tailor-made, featuring items such as cold cuts, cheeses, and traditional Czech pretzels, accompanied by a bottle of bubbles to toast the beautiful Prague landscape as it drifts past.
Says Chef Concierge Petr Zezula, "A river cruise on our boat is almost like travelling in time, as our captain brings the history of Prague to life by sharing his rich local knowledge and stories of excitement and intrigue." Now that sounds like a picnic definitely worth a toast.
Each of these Summer Picnic Experiences can be booked by contacting the Hotels directly. For more Four Seasons picnic inspiration from around the world, please see the latest article in Four Seasons Magazine.
---
---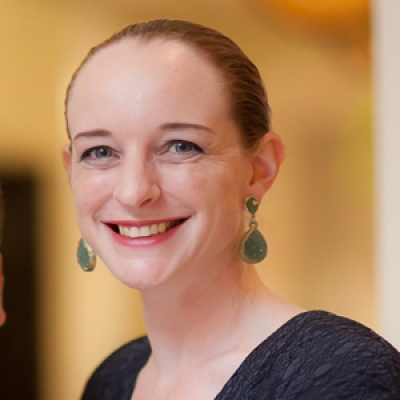 Nicola Chilton
Director of Public Relations and Content - Europe, Middle East and Africa
Office No. 609 & 610, Level 6, Gate Precinct 3, Dubai International Finance Centre
Dubai, PO Box 506915
UAE
---
Grand-Hôtel du Cap-Ferrat, A Four Seasons Hotel
PRESS KIT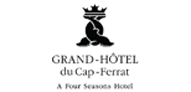 Visit Grand-Hôtel du Cap-Ferrat, A Four Seasons Hotel Website
Four Seasons Hotel Firenze
PRESS KIT

Visit Four Seasons Hotel Firenze Website
Four Seasons Hotel Hampshire, England
PRESS KIT

Visit Four Seasons Hotel Hampshire, England Website
Four Seasons Hotel Prague
PRESS KIT

Visit Four Seasons Hotel Prague Website