Back
Crescita globale per Four Seasons: 9 nuove aperture nel 2019 e l'espansione delle residenze private
Il brand continua a espandere il proprio portfolio con aperture nei nuovi mercati e l'attesissimo debutto di Four Seasons Astir Palace ad Atene
January 29, 2019,
Il 2019 è l'anno di aperture straordinarie per Four Seasons Hotels and Resort; con 9 nuovi hotel e l'espansione del portfolio residenziale, il gruppo si conferma leader del mercato.
Christian Clerc, Worldwide Hotel Operations President del gruppo afferma: "Il nostro portfolio continua a crescere a un ritmo sostenuto: per questo 2019 ci siamo concentrati su progetti unici in destinazioni dove i nostri ospiti hanno sempre desiderato andare. Il Gruppo Four Seasons è sempre attento all'esperienza e ai desideri dei nostri ospiti; quest'anno apriremo ufficialmente le nostre prime destinazioni in Grecia e in Spagna, inaugureremo un resort tra i vigneti della Napa Valley e le nostre prime residenze indipendenti a Londra".
Le nuove destinazioni includono:
Four Seasons Astir Palace Hotel Athens – una delle aperture più attese del 2019, nella penisola di Astir sulle sponde dell'Egeo, offrirà 303 camere e suite, tre spiagge private, tre piscine, una Spa e 7 ristoranti e lounge.
Four Seasons Hotel and Private Residences Madrid – sta entrando nelle fasi finali il progetto di accurato restauro e conversione di una serie di edifici storici
che darà vita al primo indirizzo Four Seasons in Spagna; la proprietà offrirà 200 camere e suite e 22 residenze private.
Four Seasons Hotel and Private Residences Bangkok at Chao Phraya River – Four Seasons apre a Bangkok segnando così il quarto indirizzo della collezione thailandese. Il progetto prevede un'estensione di 9 acri e 200 metri davanti al fiume Chao Phraya; l'hotel offrirà 299 camere e suite e 366 residenze private, 3 ristoranti, grandiosi spazi per eventi, un club dallo stile glamour e dall'atmosfera Latino-americana.
Four Seasons Hotel and Private Residences Bengaluru at Embassy ONE – la proprietà sorge nel cuore del distretto tecnologico indiano di Bengaluru ed è parte del progetto Embassy ONE. Offrirà 230 camere e suite, 105 residenze private, ristoranti, una piscina esterna immersa nel meraviglioso giardino, una Spa per i momenti di relax. Four Seasons Hotel Bengaluru si unisce alla prima proprietà indiana di Four Seasons, a Mumbai.
Four Seasons Resort and Residences Los Cabos at Costa Palmas – a poche ore di volo dalla California, il resort sorgerà nella Baja Peninsula, affacciato sul Golfo di California. Includerà 141 camere e suite e una collezione di residenze private con approdo per yatch e un bellissimo circuito di golf.
Four Seasons Hotel and Private Residences Montreal – La quarta proprietà Four Seasons in Canada sarà situata nel cuore del quartiere commerciale di Montreal. Offrirà 169 camere e suite, 18 residenze private collegate al nuovo centro commerciale Holt Renfrew Ogilvy, nel quartiere di Golden Square Mile, e al primo ristorante canadese del famoso chef Marcus Samuelsson.
Four Seasons Resort and Residences Napa Valley – Creato in collaborazione con il celebre enologo e produttore di vino della Napa Valley: Thomas Rivers Brown, l'hotel offrirà 85 camere e suite e 20 residenze, immerse tra le montagne e i vigneti di una delle regioni più importanti al mondo per la produzione di vino.
Four Seasons Hotel and Private Residences One Dalton Street, Boston – Four Seasons aprirà la sua seconda proprietà a Boston nel prestigioso quartiere di Back Bay, a pochi passi dai migliori punti vendita culturali, sportivi e di intrattenimento della città. Un elegante grattacielo di 61 piani che ospiterà 215 camere e suite, 160 residenze private e includerà anche il ristorante Zuma, il brand di cucina Izakaya, già presente a Londra, Miami, New York e Las Vegas.
Four Seasons Hotel Philadelphia at Comcast Center – Dopo il successo di Four Seasons Pop Down, il gruppo torna a Philadelphia per aprire all'interno dell' edificio più alto in città, 219 camere e suite situate in 60 piani.
Four Seasons continua inoltre a espandere il proprio portfolio di residenze private, che attualmente conta 41 proprietà residenziali in 19 paesi; sarà presentato a breve il primo progetto residenziale autonomo a Londra, nel quartiere di Mayfair: Twenty Grosvenor Square, A Four Seasons Residence.
Dopo un restauro meticoloso, il progetto include oggi 37 residenze private di alto pregio e una vasta gamma di servizi: una cantina di vini, una spa con piscina di 25mq, sauna e bagno turco, un centro fitness, spazi per il business, un cinema e Giardini private.
Il portfolio globale dell'azienda è sulla buona strada per superare le 7.000 case, facendo di Four Seasons il leader mondiale nei servizi di gestione immobiliare di lusso; nei prossimi cinque anni prevedono di raddoppiare il loro portfolio portando a includere in più dell'80% dei loro progetti la componente residenziale.
Previste, per il 2019, anche l'espansione delle residenze a Marrakech, Los Angeles e San Francisco.
---
---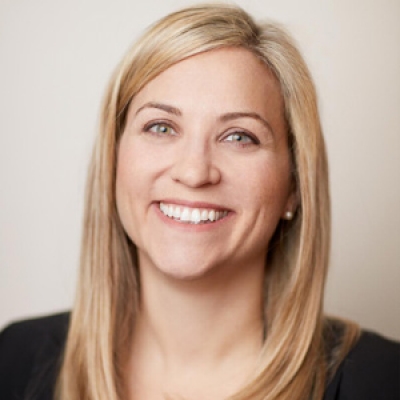 Sarah Tuite
Senior Director, Corporate Public Relations
1165 Leslie Street
Toronto, Ontario M3C 2K8
Canada
---