Back
Four Seasons Asia Pacific Partners with ecoSPIRITS' Innovative Low-Waste Spirits to Reduce Carbon Footprint by Up to 80%
World's first low-carbon, low-waste distribution technology for premium spirits reduces carbon footprint of spirit pouring in Four Seasons properties by up to 80 percent
June 1, 2020,
The numbers are staggering: more than 40 billion glass bottles of spirits will be consumed worldwide in 2020. The vast majority will find their way to landfills. To help combat this mountain of single-use glass waste, Four Seasons Hotels and Resorts in Asia Pacific has become the first hotel company to join forces on a continent-wide basis with ecoSPIRITS, a company that has pioneered the first low-carbon method of packaging and distribution for high-end spirits.
Their world's-first low-carbon and low-waste distribution technology in restaurants and bars eliminates glass and cardboard packaging waste, as well as dramatically increasing shipping efficiency for high end spirits, reducing the overall carbon footprint of spirits distribution in Four Seasons properties by up to 80 percent.
"We are proud and excited to partner with ecoSPIRITS in implementing this innovative and important new distribution technology across 14 properties in the Asia Pacific region, with more to follow" said Four Seasons Asia Pacific Vice President of Food & Beverage Philipp Blaser. "The positive impact of decreasing the carbon footprint of spirits by 80 percent speak for themselves, especially as in 2020 we are welcoming ten new restaurants and bars including the opening of Four Seasons Hotel Bangkok at Chao Praya River and Four Seasons Hotel Tokyo at Otemachi. We have found the transition process to be seamless with very few changes required in back-of-house, while the partnership further reinforces our other sustainability efforts in other areas, including the elimination of plastic bottles from our guest room private bars in Asia Pacific and plastic straws across our global portfolio."
ecoSPIRITS have been developed by the award-winning independent spirits company, Proof & Company. Their CEO Paul Gabie notes: "Provenance is important for premium spirits, and well-travelled luxury hotel guest. Unfortunately, this translates into high carbon footprints. ecoSPIRITS addresses the problem of single use glass, which makes up the majority of the carbon footprint of premium spirits. We are delighted to partner with Four Seasons Hotels and Resorts, who are demonstrating true sustainability leadership with this Asia Pacific-wide commitment. Together, we can eliminate a small portion of the 22 million tons of carbon emissions that single use glass spirit bottles will generate in 2020."
The reusable ecoTOTE container, in striking green, holds four and a half litres of premium spirits and was designed in Singapore, making it a proudly "made in Asia" technology. At their small, local ecoPLANT facilities, ecoSPIRITS transfers premium spirits from bulk containers into the ecoTOTEs, which bartenders then use to sustainably refill their bottles.
Once empty ecoTOTEs are returned, sanitised, fitted with tamper-proof seals and then re-distributed. ecoTOTEs can even be stacked in place and are shock-resistant, reducing wastage through breakages. ecoPLANTs currently operate in Singapore, Sydney, Auckland and Melbourne, with locations launching shortly in Hong Kong and Shanghai.
Glass is energy-intensive in terms of production, resulting in 550 grams of carbon of emissions per bottle produced. Even in a country like Singapore, where glass recycling is comparatively advanced, only 17 percent of glass is recycled once used. The cutting-edge ecoSPIRITS technology is all the more striking because it's based in part on centuries of "sustainable" tradition prior to the 1800s, when bulk spirits were moved around the world in casks, demijohns and even clay amphoras.
---
---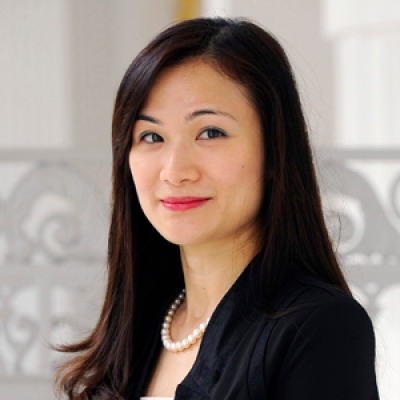 Vivian Koh
Director, Public Relations and Content, Asia-Pacific
Tourism Court, 1 Orchard Spring Lane #04-01
Singapore, 247729
Singapore
---