Back
Four Seasons Resorts Hawaii and Four Seasons Resort Bora Bora Bring Global Wellness Day, June 13, 2020 into Homes of Guests Across the World
Craftspeople from each Resort share their expertise for living well at home, inspired by the tropical destinations of the six diverse Pacific island Four Seasons resorts
June 3, 2020,
Four Seasons Resorts Hawaii and Four Seasons Resort Bora Bora celebrate Global Wellness Day on June 13, 2020, a day dedicated to the promotion of all aspects of healthy living. The collection of six Pacific island resorts, located on some of the most beautiful and culturally significant islands in the world, queried Resort craftspeople to share ways guests can dedicate a few moments to living well. The diverse recipes, suggestions, and exercises were curated with multiple facets of health in mind, ranging from physical wellbeing to mental health, self-care and beyond.
Four Seasons Resort Bora Bora
Executive Chef Eric Desbordes shares his recipe for poisson cru, French Polynesia's most popular dish. Reflective of the cuisine found on Bora Bora, this high-protein dish is often shared with family and friends, encouraging meaningful, interpersonal connection through food.
 1.75 pounds red tuna 
1/2 cucumber 
1 carrot 
1 tomato 
1 red onion 
4 limes 
1 cup coconut milk 
Salt and black pepper to taste 
 Dice the fish into half-inch cubes and place it in a large bowl. Refrigerate.
Squeeze the limes into a glass. Set aside. 
Cut the vegetables into thin slices. For the cucumber, remove seeds but keep the skin for colour. 
In the bowl, add all vegetables to the tuna and mix. Add some lime juice with salt and pepper to taste. Mix again. 
Five minutes before serving, add coconut milk. 
Present on a bed of lettuce, on individual plates, or best in a half coconut shell. Serve chilled with half a lime on top.
Four Seasons Resort Oahu at Ko Olina
The Resort and La'akea Perry, Kumu Hula of the award-winning Halau Ke Kai O Kahiki, share an introductory hula lesson.  Kumu Hula La'akea Perry comes from a talented ohana that is rooted in Hawaiian culture through hula and music. Guests will learn the foundational movements of hula from La'akea, who was groomed at an early age to carry on the legacy of Ke Kai O Kahiki.  Along with the many physical aspects of hula, the practice also explores mindful movements that connect the body, mind and soul with the energies and elements of nature.  Hula cultivates personal health, well-being and emotional development. On Global Wellness Day, Four Seasons Resort Oahu will share the hula lesson on the Resort's  Facebook page. In addition to hula to ignite wellness, Amanda Schmiege, Director of Naupaka Spa and Wellness Center, also recommends creating an at-home coffee scrub for added self-care.
Four Seasons Resort Hualalai
Spa Director Cecilia Hercik advocates that self-care is an important cornerstone to healthy living. At Hualalai Spa, guests are invited to explore a curated apothecary complete with Hawaiian ingredients with specific healing properties. Hercik recommends guests recreate Hualalai Spa's signature apothecary with ingredients that are easily found in home pantries or local grocery stores and farmer's markets. A compilation of key ingredients and their healing properties include:
Coconut milk is abundant with natural antiseptic fatty acids and gently removes impurities without drying sensitive skin. Helps to promote a softer complexion.
Coconut oil promotes soft, wrinkle-free skin with smaller pores and an even skin tone as it aids in removing the outer layer of dead skin cells on the skin.
Ginger is one of the world's best medicines, and helps the skin purge impurities and stimulates circulation. It encourages sweating, and is anti-inflammatory and anti-irritant. Its warming and detoxifying properties are very beneficial to the skin.
Pineapple juice contains the enzyme bromelin, which is very effective in exfoliating the skin.
Sugarcane is a gentle exfoliant, with lots of natural AHAs, also known for its anti-ageing and moisturising properties. Rich in natural glycolic acids, it has cellular renewal properties.
Turmeric root relieves inflammation, is an anti-oxidant and has anti-bacterial properties. Nourishes and softens skin.
Cocoa has skin softening properties and is also used to smooth wrinkles due to its anti-oxidant properties.
Seasalt eases achy muscles and joints. Stimulates circulation and calm irritated skin. It can also act as a natural skin exfoliant.
Four Seasons Resort Maui at Wailea
Four Seasons Resort Maui at Wailea will transport their social media followers to a Maui state of mind through a guided meditation led by Mind-Body Specialist Debra Greene, PhD, this Global Wellness Day. Widely regarded as a healing destination, Maui's natural beauty, comforting pace, and restorative energy nourishes the soul. As part of the Resort's "Wellness Your Way" program, developed to guide guests on an individualised path toward optimal physical, mental and emotional health, Dr. Greene helps puts guests' minds at ease by using holistic techniques including meditation. On June 13, Global Wellness Day, Dr. Greene will lead a six-minute "Maui Meditation" on the Resort's Instagram and Facebook pages to give the mind a much-needed tropical escape. The meditation will feature sounds of waves and guidance for a sensorial Maui experience. "I like to help guests awaken their own inner capabilities, empowering them to utilise the resources of their mind to activate their own innate healing potential, which we all possess," Dr. Greene says.
Four Seasons Resort Lanai
Resort yoga instructors Rajanish Govind and Caroline Joseph lead wellness and meditation classes for guests at the luxurious oceanfront retreat and offer a series of guided meditations, available on demand via YouTube. Inspired by Sadguru Mani Swamy at Sadguru Yogashram Palakkad, located in Kerala, India, Rajanish started his yoga journey at the age of 15 and his yoga practices and teachings at the Resort emphasise a variety of styles. Rajanish's compassionate and calming presence, intuition and comprehensive formal training translates into the most appropriate and supportive services for his clients. Enjoy a ten-minute guided meditation featuring the calming, lush landscapes of central Lanai and the Resort's mini goats and horses frolicking in the fields. Caroline is a practicing transformational spiritual coach with extensive experience in Reiki, yoga, meditation, personal responsibility, life balance, managing energy and more. At the Resort, she focuses her instruction and practice on yoga, healing touch and sound therapy. Her Open Heart Sound Meditation allows for healing, self-care and empowerment in an individual setting.
Sensei Lanai, A Four Seasons Resort
The newest Pacific island Four Seasons is a wellness enclave where unmatched hospitality, reputable experts, natural beauty, luxury and choice combine to offer a completely customised experience to discover one's greatest well-being. Sensei's Guides work directly with guests before and during a stay to build their customised itinerary, and provide follow up after a visit, a concierge-level service that differentiates Sensei from other wellbeing retreats. Sensei's Wellness Manager Anne Van Valkenburg has spent more than 20 years and thousands of hours practicing and teaching the ancient art of yoga. While she is passionate about the physical practice, she is constantly challenging students to go inwards and deepen their sense of self-discovery. Experience her uniquely powerful teaching style the week of June 8 by liking Sensei's Facebook page, where a link to a live 30-minute sequence will be posted, designed to open the heart, dispel stress and renew focus.
---
---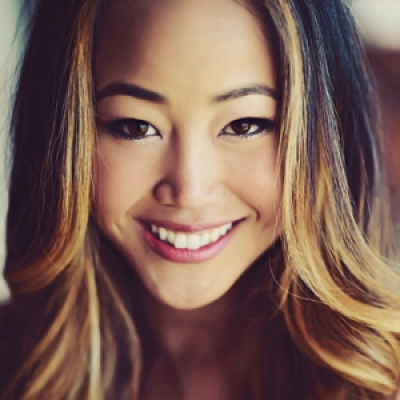 Morgan Suzuki
Regional Director of Public Relations and Communications
72-100 Ka'upulehu Drive
Kailua Kona, Hawaii 96740
USA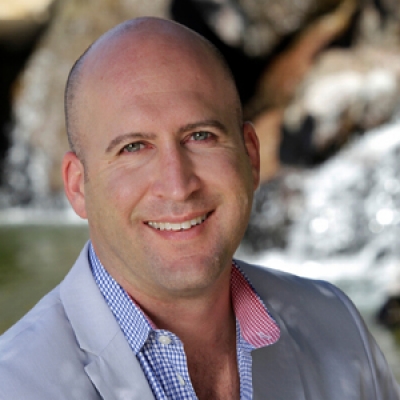 Brad Packer
Director of Public Relations
350 South Beverly Drive, Suite 100
Beverly Hills, California 90212
USA
---
Hawaii by Four Seasons
PRESS KIT

Visit Hawaii by Four Seasons Website
Four Seasons Resort Bora Bora
PRESS KIT

Visit Four Seasons Resort Bora Bora Website