Back
Four Seasons Hotels and Resorts, Tokyo Tatemono et HPL annoncent un nouvel hôtel à Osaka, au Japon
L'hôtel fera partie de One Dojima Project, une nouvelle tour à usage mixte qui va ouvrir ses portes en 2024
June 8, 2021,
Four Seasons Hotels and Resorts, leader de l'hôtellerie de luxe, Tokyo Tatemono Co., Ltd, un promoteur immobilier, et Hotel Properties Limited (HPL), une société immobilière basée à Singapour, dévoilent les plans de One Dojima Project à Osaka, au Japon, qui comprendra un nouvel hôtel Four Seasons.
One Dojima Project, dont la construction a débuté au 1er août 2020, est un large développement à Osaka. Le bâtiment fera approximativement 195 mètres de haut (49 étages) pour une surface totale de 85 000 mètres carrés, devenant ainsi l'un des plus grands gratte-ciels de la ville.
La tour abritera des résidences réalisées par Brillia, marque haut de gamme de résidences en copropriété de Tokyo Tatemono, un hall qui servira de point de rencontre pour les locaux comme les visiteurs, et le prochain Four Seasons Hotel Osaka. Ce projet contribuera au développement d'Osaka, devenant ainsi un nouveau symbole de la ville.
« Nous sommes ravis de nous associer à Tokyo Tatemono, l'une des sociétés immobilières les plus importantes du Japon, avec One Dojima Project. » dit Ong Beng, Managing Director, Hotel Properties Limited. « Nous nous réjouissons de combiner la réputation, la force et le réseau de Tokyo Tatemono avec Four Seasons Hotels and Resorts, leader de l'hôtellerie de luxe, afin de créer un emblème d'Osaka – une ville qui attire de plus en plus l'attention. »
« Nous sommes honorés de continuer notre développement au Japon avec notre partenaire de longue date HPL et nos nouveaux collaborateurs de Tokyo Tatemono, qui ont pour vision de créer One Dojima une nouvelle destination luxueuse à Osaka, » déclare John Davison, President and Chief Executive Officer, Four Seasons Hotels and Resorts. « Nous sommes fiers que le prochain Four Seasons Hotel Osaka fasse partie de One Dojima Project, où nos hôtes pourront bientôt admirer la magnifique décoration créée par des designers locaux, et profiter de l'excellence du service Four Seasons, connue au Japon comme dans le monde. »
Dojima se situe à proximité de plusieurs voies fluviales à Osaka, qui est également connue sous le nom de capitale de l'eau. Ce quartier s'est développé en un centre des affaires depuis l'ouverture du Dojima Rice Exchange, l'un des premiers marchés à terme au monde créé en 1697 et à l'origine du commerce au Japon.
Aujourd'hui c'est le quartier d'affaires d'Osaka. Nakanoshima, qui se trouve à proximité de Dojima, est un quartier artistique, avec de nombreuses galeries, qui va accueillir le Nakanoshima Art Museum Osaka en Février 2022.
Fumio Nanjo a été nommé Art Supervisor, et beaucoup d'artistes du monde entier ont soumis leur participation. A travers le développement de ce projet, le but est favoriser la circulation des visiteurs entre Umeda et Nakanoshima, Dojimo se trouvant entre ces deux quartiers.
Four Seasons Hotel Osaka est réalisé grâce à la collaboration de designers reconnus et deviendra un nouveau symbole du statut international croissant de la ville. Les 175 chambres à la décoration sophistiquée bénéficieront d'une atmosphère spacieuse. Les hôtes du monde entier pourront se relaxer grâce au service impeccable délivré par Four Seasons.
La décoration du Four Seasons Hotel Osaka a été confiée au français Gwenael Nicolas du cabinet Curiosity, à Shichiro Ogata de SIMPLICITY et à Yasuhiro Koici de Design Studio Spin. Nikken Sekkei, l'un des bureaux d'architectures leader du Japon, a été choisi pour réaliser l'ensemble du bâtiment. Otani, le maître architecte de Nikken Sekkei, a créé une tour gracieuse à l'image d'un voilier.
Takenaka Corporation, dont le siège social était dans ce quartier, a été sélectionné pour la construction.
Four Seasons Hotel Osaka complete la collection existante au Japon avec Four Seasons Hotel Tokyo at Marunouchi, Four Seasons Hotel Tokyo at Otemachi, Four Seasons Hotel Kyoto, et le prochain Four Seasons Resort Okinawa.
---
---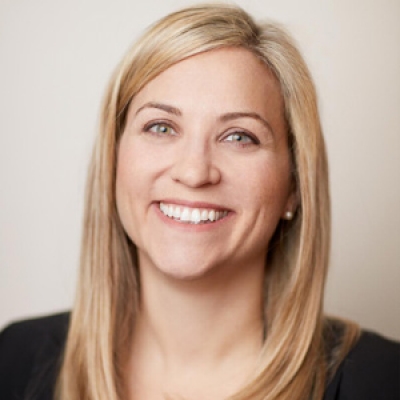 Sarah Tuite
Vice President, Corporate Public Relations
1165 Leslie Street
Toronto, Ontario M3C 2K8
Canada
---
JAPAN by Four Seasons
PRESS KIT

Visit JAPAN by Four Seasons Website