Back
Four Seasons Invites Virtual Participation in the 41st Annual Terry Fox Run Wilket Creek in Toronto
Register online, then walk, run, ride or skate on September 19, 2021 to be part of this important annual fundraising drive for cancer research
September 16, 2021,
When Terry Fox began his historic run to raise awareness and funding for cancer research and treatment, he was determined to keep going until his vision of a world without cancer was realised. Last year, in the face of unprecedented challenges, millions of people found new ways to keep the dream alive, participating in virtual events around the world.
This year, Four Seasons Hotels and Resorts is once again inviting runners, walkers, riders and skaters to take part in a virtual version of the Terry Fox Run held annually at Toronto's Wilket Creek Park, a beloved tradition for Four Seasons corporate and hotel employees and thousands of others who have collectively raised more than CAD 12.2 million at this event alone. From its humble and heartfelt beginnings in Canada 41 years ago, the Terry Fox Run has become the world's largest single day fundraiser, now taking place locations around the world, including thousands of events across Canada.
Here's How It Works
Register as an individual, family or virtual team here, and start fundraising.
On Sunday, September 19, 2021, run, walk, ride or skate – down the street, around the block, even in your own backyard - and then share the results on the page you have created, and follow the instructions for making the donations you have raised to the Terry Fox Foundation.
You can also set up your own challenge by joining the Try Like Terry Challenge on social media.
Not able to physically participate? Donate here, and encourage others to join in the effort to raise money for cancer research in Terry's name.
Forever Terry: A Legacy in Letters
To commemorate Terry's historic and heroic effort last year, a selection of remembrances was compiled in a book published in 2020, Forever Terry: A Legacy in Letters, available for purchase and gifting with proceeds supporting the Terry Fox Foundation. Among the many letters shared by prominent Canadians including sports stars, entertainers, authors and activists, Four Seasons Founder and Chairman Isadore Sharp shares details of his very personal relationship with Terry, and the events that led to the inaugural Terry Fox Run in 1981. In his own words:
"Terry will always be a part of not only the history of Canada but of humanity. It was an honour and privilege to know him and to be a part of his brave and hopeful marathon. As I committed to Terry four decades ago, I will not rest until his dream is realised and we will not stop running until the battle is won."
Realising Terry's Dream
The 2020 Terry Fox Run at Wilket Creek raised CAD 345,000, with more than CAD 12.2 million raised through this run site alone since 1981. Every dollar raised has gone directly to the Terry Fox Foundation. Projects supported by this event include precision oncology for young people with hard-to-treat cancers; genetic research into hereditary cancers including Li-Fraumeni Syndrome; special projects of the Terry Fox Research Institute related to brain and eye cancers; advanced research to help understand and treat leukemia; overcoming treatment failure in lymphoid cancers and drug resistance in prostate cancer; improvement early detection of lung cancer and more.
Additional events organised by Four Seasons hotels and resorts around the world also support cancer research and care in their own communities.
The Marathon of Hope Continues
Terry Fox inspired Canadians with his 1980 Marathon of Hope, and Isadore Sharp personally pledged to Terry's cause and wrote to 999 other Canadian executives urging them to support cancer research. Sadly, Terry succumbed to the disease the following year. The first Terry Fox Run was organised by Sharp and Four Seasons and held in 1981, and today there are thousands of annual Terry Fox Runs around the world, all volunteer led and organised. To date, more than CAD 750 million has been raised worldwide for cancer research in Terry's name.
To learn more about Terry Fox and the Marathon of Hope, how the Terry Fox Foundation is making a difference and how individuals and companies can support cancer research around the world, visit the Terry Fox Foundation website, and follow the fight against cancer on Facebook and Twitter.
---
---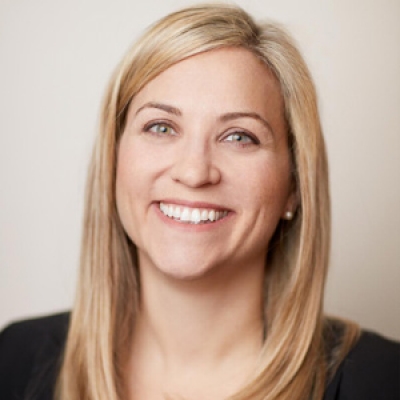 Sarah Tuite
Vice President, Corporate Public Relations
1165 Leslie Street
Toronto, Ontario M3C 2K8
Canada
---
Four Seasons Hotel Toronto
PRESS KIT

Visit Four Seasons Hotel Toronto Website