Back
Four Seasons e Oman Tourism Development Company (Grupo OMRAN) anunciam planos para resort de luxo à beira-mar e residências particulares em Muscat
Na capital de Omã, hóspedes e moradores terão praia particular e vista única da montanha e do Golfo de Omã
May 5, 2022,
Four Seasons Hotels and Resorts, empresa líder em hospitalidade de luxo, e a Companhia de Desenvolvimento do Turismo de Oman (OMRAN Group), em parceria com o braço executivo do turismo do Sultanato de Omã, anunciam planos para o desenvolvimento do Four Seasons Resort and Private Residences Muscat, Oman.
O empreendimento prevê um resort de estilo urbano, ideal para viajantes a negócios ou a lazer e que desejam conhecer os pontos históricos da capital de Omã, além de aproveitar o ambiente único entre a montanha e o mar. O projeto terá também residências particulares com vistas deslumbrantes do Golfo de Omã.
"O Oriente Médio é parte fundamental da estratégia de crescimento do Four Seasons e procuramos destinos novos e dinâmicos na região, como Muscat", diz Bart Carnahan, Presidente de Desenvolvimento de Negócios Globais e Gerenciamento de Portfólio do Four Seasons. "Estamos entusiasmados em fazer parte da visão do OMRAN Group para o desenvolvimento turístico de capital."
Omã fica na costa sudeste da Península Arábica, ao longo do Golfo de Omã. Muscat é uma cidade com uma longa história como um importante destino portuário e é berço de uma cultura vibrante. A paisagem idílica tem como pano de fundo as Montanhas Al Hajar com vistas intermináveis ​​sobre o Golfo. Além do ambiente tranquilo, os viajantes podem mergulhar na cultura local, com inúmeros museus, mesquitas e patrimônios históricos.
"Muscat é um destino cheio de história, belezas naturais e oportunidades de negócios. Estamos ansiosos para mostrar tudo o que temos a oferecer através deste novo projeto em parceria com o Four Seasons", diz o Dr. Hashil Obaid Al Mahrouqi, CEO do Grupo OMRAN. "Ao trazer esta marca icônica para Muscat, visamos impulsionar a Oman Vision 2040 e nossa Estratégia Nacional de Turismo, solidificando este maravilhoso país como um destino de luxo para o mercado internacional."
Um antigo iate clube e marina serão completamente remodelados para dar lugar às 200 acomodações e 100 residências particulares do Four Seasons Resort and Private Residences Muscat. Os hóspedes e residentes terão acesso a uma praia particular, cinco restaurantes e piscinas cobertas e ao ar livre, todas acompanhadas de convidativas cabanas. Além dos esportes aquáticos na praia, o resort oferecerá um centro de tênis, spa, academia, e atividades para crianças e adolescentes no Kids For All Seasons. Os moradores ainda desfrutarão de privacidade e exclusividade e dos serviços do hotel.
A propriedade fará parte da crescente coleção de hotéis da rede no Oriente Médio, que conta com o novo Four Seasons Private Residences Dubai at Jumeirah e o Four Seasons Hotel Diriyah, na Arábia Saudita, ambos com inaugurações em breve.
Sobre OMRAN Group | Growth Through Tourism
OMRAN desenvolve projetos de turismo autênticos e sustentáveis e promove destinos que impulsionam o crescimento econômico e contribuem para a diversificação da economia. Cumprimos nossa missão em projetos individuais ou como catalisadores ao reunir a força do governo com o empreendedorismo do setor privado. Atuamos ao lado de diversos stakeholders, parceiros, PMEs e comunidades locais para garantir uma contribuição física, social e econômica positiva para o meio ambiente e a vida das pessoas, respeitando a cultura tradicional e os valores ambientais de Omã. A beleza, tranquilidade e hospitalidade de Omã nos inspiram diariamente. Para mais informações, acesse Omran.om. Acompanhe as nossas redes sociais: Twitter | Instagram | Facebook | Youtube
---
---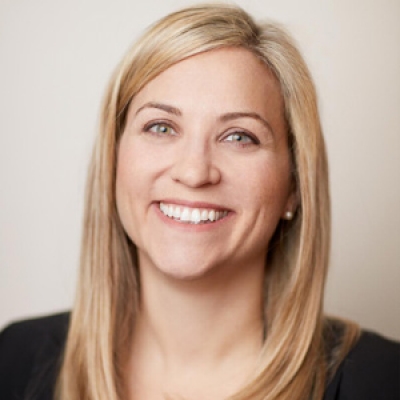 Sarah Tuite
Vice President, Corporate Public Relations
1165 Leslie Street
Toronto, Ontario M3C 2K8
Canada
---