Back
Four Seasons e Red Sea Global lançam resort no mais novo destino de luxo na Arábia Saudita
A nova propriedade está sendo planejada para complexo turístico na costa oeste do país
February 28, 2023,
Four Seasons Hotels and Resorts, empresa líder em hotelaria de luxo, e Red Sea Global (RSG), empresa do Fundo de Investimento Público (PIF) da Arábia Saudita, anunciam planos para introduzir um Four Seasons no complexo Destino Mar Vermelho, o mais recente projeto de desenvolvimento turístico do país.
Criado para se tornar um dos principais destinos de luxo da região, o complexo será composto por idílicas ilhas naturais e lagoas ao longo de 200 quilômetros da costa oeste do Reino da Arábia Saudita, entre as cidades de Umluj e Al Wajh. O novo Four Seasons ficará na Ilha Shura, localizada no centro do empreendimento, que também terá uma marina, campo de golfe e várias opções de entretenimento e varejo.
"À medida que continuamos a expandir a presença do Four Seasons na região, nosso novo projeto no Mar Vermelho será um dos nossos primeiros resorts no Reino, combinando o melhor das viagens à beira-mar com as maravilhas naturais e culturais da Arábia Saudita", diz Bart Carnahan, Presidente, Desenvolvimento de Negócios Globais e Gerenciamento de Portfólio.
O projeto é um ambicioso plano de desenvolvimento turístico na costa do Mar Vermelho, na Arábia Saudita. O objetivo do projeto é criar um destino turístico de classe mundial que seja ecologicamente sustentável, com o uso de energia renovável e acesso limitado, preservando grande parte das ilhas da região e deixando vastas extensões intocadas.
"Este novo destino oferece à próxima geração de viajantes uma oportunidade incrível de descobrir a gama de atrações que a Arábia Saudita tem a oferecer, do patrimônio histórico e cultural a regiões de beleza natural excepcional", diz John Pagano, CEO do Grupo Red Mar Global. "Estamos felizes em contar com a parceria da marca Four Seasons, que traz sua experiência de serviço para o projeto Mar Vermelho."
Sobre o Four Seasons Resort at The Red Sea, Saudi Arabia
O novo Four Seasons Resort, projetado por Foster + Partners, oferecerá aproximadamente 149 acomodações, todas com vista panorâmica para praias de areia branca e águas cristalinas. A propriedade prevê ainda seis restaurantes e lounges, espaços para reuniões e eventos, um centro de descoberta marinha e mergulho, duas praias – sendo uma reservada para adultos - espaço Kids for All Seasons e várias atrações aquáticas, além de um centro esportivo com tênis, golfe e spa com hamman.
O destino será ideal para quem procura descobrir as maravilhas do antigo Reino da Arábia Saudita, como as ruínas de Mada'in Saleh, bem como suas atrações naturais, como os recifes de corais intocados, vulcões adormecidos e a surpreendente vida selvagem local.
O Resort será facilmente acessível a visitantes de todo o mundo através de um aeroporto, atualmente em desenvolvimento.
O resort fará parte de uma série de propriedades da marca Four Seasons na Arábia Saudita, que inclui o Four Seasons Hotel Riyadh at Kingdom Centre e projetos em Diriyah e o Jeddat at the Comiche. Acesse imagens adicionais no link.
Sobre a Red Sea Global
A Red Sea Global (RSG - www.redseaglobal.com) é uma sociedade anônima de propriedade do Public Investment Fund (PIF) da Arábia Saudita, criada para desenvolver vários projetos em direção a um futuro mais sustentável, mostrando como o desenvolvimento responsável e regenerativo pode elevar comunidades, impulsionar economias e melhorar o meio ambiente.
Parte do projeto Vision 2030 que visa diversificar a economia da Arábia Saudita, a RSG desempenha um papel fundamental na transformação da nação, criando oportunidades para jovens talentos sauditas e o setor privado, à medida que desenvolve ativos que buscam um impacto positivo para as pessoas e o planeta.
A RSG é a empresa visionária por trás de alguns dos empreendimentos de desenvolvimento mais ambiciosos do mundo, incluindo destinos de turismo regenerativo de luxo, como o Mar Vermelho e Amaala.
---
---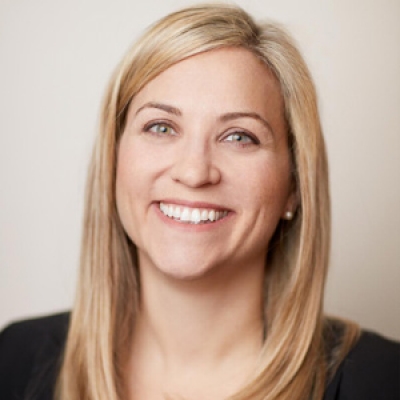 Sarah Tuite
Vice President, Corporate Public Relations
1165 Leslie Street
Toronto, Ontario M3C 2K8
Canada
---