Back
Four Seasons: A History of Innovation
January 1, 2018,
From pioneering approaches to service to setting the standard for in-room amenities and bold rethinking of hotel features, Four Seasons Hotels and Resorts has defined modern luxury travel for more than 50 years. The brand has set itself apart by reinventing the guest experience through innovation and consistently evolving to anticipate the needs of business and leisure travellers.
The following is a brief overview of Four Seasons innovations over the years:
A Great Night's Sleep
After years of refinement, the first custom made Four Seasons mattress debuted in 1984, and has been the standard bearer for a night of perfect repose in all Four Seasons hotels since.
In 2014, Four Seasons introduced a fully customisable sleep experience which features innovative technology that allows guests to choose the firmness of their hotel bed. The new Four Seasons Bed will be available in all locations by 2015.
Setting the Standard for Luxury Hospitality
With an aim to making travel as worry-free as possible, Four Seasons pioneered a range of services in its early days that remain hallmarks of the Four Seasons guest experience, including round-the-clock laundry service, one-hour pressing and complimentary overnight shoeshine.
As the company began adding more resorts to its portfolio, it also introduced overnight sandal and shoeshine repair in 1990.
Another luxury introduced early on that remains standard in all Four Seasons locations is twice-daily housekeeping service.
In the 1980s, Four Seasons was the first hotel company to introduce European-style concierge service to North America, employing Concierges company-wide and setting a new standard for hotel service in the process. The company made this a 24-hour service to accommodate the busy traveller.
In-Room Conveniences
Four Seasons raised the calibre of in-room amenities within the hospitality industry by being the very first to provide shampoo and other toiletries, hairdryers, monogrammed terry cloth bathrobes, and other amenities company-wide. Many other complimentary amenities, such as razors, cribs and child's car seats, are available upon request.
Four Seasons was among the first to add mini-bars to each of its rooms and suites around the world.
Recognizing that travellers are often on different schedules, Four Seasons introduced 24-hour room service as a standard offering in all its hotels and resorts.
Four Seasons was the first hotel company in North America to provide complimentary newspapers with room service breakfast delivery. Today, guests may also opt to have a newspaper of choice delivered to their door automatically during their stay.
Dining, Four Seasons Style
Four Seasons dispelled the "hotel dining" stigma of high prices and inferior food by placing emphasis on quality food and beverage in its hotels. In recent years, the company has also welcomed non-staying guests with street-level bars and restaurants that reflect the local culture and preferences and have become dining destinations unto themselves.
While many Four Seasons hotels have offered off-site catering for decades, in 2013 the company officially took it on the road with its one-of-a-kind food truck.
Early risers have always enjoyed complimentary coffee service in Four Seasons lobbies each morning, and in 2011, it introduced 15-minute room service, now available in most locations.
Spa and Wellness
The company's first motor hotel in downtown Toronto was the site of its first health club, The Fitness Institute, in 1963. Later, Four Seasons opened the first hotel in North America to offer a full-service spa in Dallas in 1986.
In 1990, Four Seasons began offering complimentary ice towels and spritzers poolside and on the beach. Later, services such as complimentary sunglasses cleaning and repairs were added, along with mini spa treatments.
Welcoming Families
The company's innovative Kids for All Seasons program, introduced in Maui in 1990, is complimentary at Four Seasons resorts, seven days a week, for children ranging from toddlers to teens. This program was introduced with parents in mind, to provide them with time for themselves while on vacation. The supervised program offers educational activities, as well as sports and recreation.
Technology
Four Seasons is one of the only luxury hotel chains to offer complimentary WiFi internet access on a global scale. High quality, high speed, free basic internet service is offered at more than 90 percent of its hotels and resorts. For guests who require additional bandwidth (for activities such as gaming or video editing) additional options are also available for a fee.
To meet the needs of modern business travellers, Four Seasons also offers company-wide, complimentary WiFi connections in house cars and contracted limo services at several Four Seasons locations around the world.
In 2012, Four Seasons Hotel Los Angeles at Beverly Hills rolled out another industry first, redefining business mobility with their Meetings on Wheels: an eight passenger Mercedes van equipped with two plasma screens, electrical outlets and unlimited WiFi, allowing small work teams to conduct meetings while on the go.
Four Seasons offerings for mobile and tech-savvy travellers include new property apps, Fast Track and Skype check-in in many of its house cars, to allow travellers to stay connected every step of their trip.
Four Seasons hotels and resorts also have trained technical staff on hand dedicated to assist guests with internet and computer inquiries, as well as a wide assortment of accessories for various devices.
Yes, You Can Live at Four Seasons
Beginning in the 1980s, Four Seasons residences, a luxury real estate offering for anyone who has ever experienced a Four Seasons stay and thought "I wish I could live here." Private Residences are a natural extension of the hospitality that Four Seasons extends to hotel guests. Today, nearly all new Four Seasons developments include a residential component, and many of these multi-bedroom units are available to travellers for short term stays as part of hotel inventory.
Boldly Going
The sky literally became the new limit in 2012, when Four Seasons first introduced around the world and themed regional private jet tours with guests staying exclusively at Four Seasons hotels and resorts.
In 2015, the industry's first fully branded jet will take to the skies. With Four Seasons on the fuselage and the iconic Four Seasons logo on the tail, the Four Seasons Jet, including on-board Four Seasons staff and crew, may also be booked privately.
---
---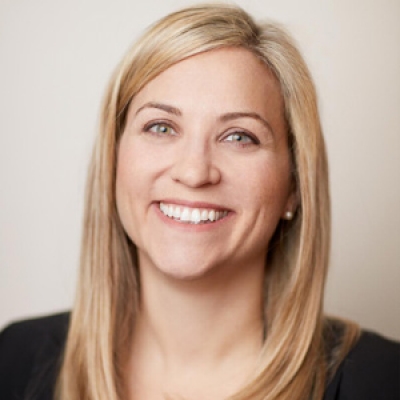 Sarah Tuite
Senior Director, Corporate Public Relations
1165 Leslie Street
Toronto, Ontario M3C 2K8
Canada
---