Back
The Balvenie Unveils DCS Compendium Chapter Three at Four Seasons Hotel New York, an Unprecedented Collection of Rare Whiskies Including the Oldest Balvenie Ever Released
The most handcrafted single malt scotch whisky releases one set of five coveted bottles from Malt Master David C. Stewart MBE exclusively at Four Seasons Hotel New York
October 25, 2017,
Following two esteemed chapters of The Balvenie DCS Compendium, Malt Master David C. Stewart MBE returns with the highly-anticipated launch of Chapter Three in November 2017. DCS Chapter Three (SRP USD 60,000), called "Secrets of the Stock Model," showcases the science, art and experience needed to master whisky, and contains five bottles to commemorate the newest series. A cornerstone of the launch, Chapter Three includes the oldest whisky ever released in The Balvenie's 125-year history, a 55-year-old single cask whisky that was laid down in 1961.
While previous chapters have been quickly secured by collectors in the US, one set of DCS Chapter Three will be featured exclusively at Ty Bar at Four Seasons Hotel New York and available for connoisseurs to sample by the flight for USD 5,000 or individual pours of each vintage with price varying per bottle.
"Secrets of the Stock Model" is so aptly named because the bottles represent the evolution of The Balvenie and the skillful forecasting from Stewart to anticipate future needs, tastes, patterns and consumer desires of whisky. The five bottles include various bottles from "lean" years when the distillery produced less as well as "plentiful" years of the whisky boom of the 1970s.
"As Malt Master, it is my privilege and duty to manage our whisky stocks, which we look to control despite all the elements the barrels are up against to reach maturation," says David C. Stewart MBE. "Through my 55-year tenure working with The Balvenie, I have come to understand the decisions we make when we originally cask, and how they will affect the company and stock models in years to come. I couldn't be more pleased with the expressions we chose for this chapter, specifically the 1961 single cask, which truly encompasses my career to date serving The Balvenie."
Stewart, the fifth and longest-serving Malt Master at the Speyside distillery, has created The Balvenie DCS Compendium to memorialise his contributions to the craft of whisky. The treasured collection in its entirety will showcase 25 rare and vintage casks released over five years and five chapters.
"To have this variety of rare vintages available in Chapter Three of the DCS Compendium truly speaks to the distillery's foresight, strategy, and ultimately, the incredible leadership under our Malt Master David C. Stewart MBE," says Greg Levine, Brand Director for The Balvenie. "We're also thrilled to finally offer the collection to eager imbibers at Ty Bar at Four Seasons Hotel New York, which will mark the first time in the world that non-collectors have the privilege to sample these rare whiskies."
"Four Seasons Hotel New York is the most exclusive hotel in Manhattan and one of the world's finest business hotels. Our guests challenge us, each day, to deliver the unique and the exceptional. Since our guests pay up to USD 50,000 a night to stay with us, we take their challenge seriously. Chapter Three of the DCS Compendium perfectly expresses what our guests crave: craftsmanship and artistry at the highest level. Ty Bar is proud to have the worldwide exclusive of Stewart's masterpiece," says Mehdi Eftekari, General Manager.
The Balvenie DCS Compendium Chapter Three whiskies are:
1961 Aged 55 years – Cask 4193, European oak Oloroso sherry hogshead, filled June 14, 1961, 41.7% ABV
1973 Aged 43 years – Cask 8556, European oak Oloroso sherry butt, filled June 7, 1973, 46.6% ABV
1981 Aged 35 years – Cask 7824, Refill American oak hogshead, filled October 29, 1981, 43.8% ABV
1993 Aged 23 years – Cask 11621, Refill American oak hogshead, filled December 6, 1993, 51.9% ABV
2004 Aged 13 years – Cask 741, European oak Oloroso sherry butt, filled January 19, 2004, 58.2% ABV
As with each chapter in The Balvenie DCS Compendium, Chapter Three is stunningly exhibited in a bespoke walnut and brass frame, crafted by Scottish wood craftsman Sam Chinnery. The rarity of each expression is highlighted by an individual number engraved on the presentation case, showing it is one of just 50 sets available worldwide.
Each set includes The Balvenie DCS Compendium book, written by The Balvenie Global Ambassador Samuel J. Simmons. Signed by Simmons, the book features rare archive imagery from The Balvenie distillery, along with information on each of the five DCS Compendium chapters, documenting the process taken by Malt Master David C. Stewart to curate the compendium. A second edition of the book will be released alongside Chapter Three, updated in light of Stewart receiving an MBE from the Order of the British Empire in 2016 for his services to the Scotch whisky industry.
The Balvenie DCS Compendium Chapter Three Full Tasting Notes
2004
Nose: Rich, with some orange peel against balanced oak tannins.
Taste: Silky mouth feel, dark fruits and sherry characteristics. Subtle and spicy.
Finish: Luxurious and honeyed with delicate spices and oak.
1993
Nose: Fragrant, fruity and floral.
Taste: Syrupy, toffee sweetness and honey, balanced against soft oak vanilla.
Finish: Delicate, sweet and fruity.
1981
Nose: Malty, vanilla toffee and heather honey with notes of lemon zest.
Taste: Maple sweetness, glazed pineapple and citrus with vanilla and cinnamon.
Finish: Malty and sweet with layers of spice.
1973
Nose: Deep, oaky and rich with dried fruit, marmalade, and spicy ginger.
Taste: Succulent spice followed by vanilla, dark chocolate, nuts and an earthy liquorice sweetness.
Finish: Luscious balance of dried fruits and spice.
1961
Nose: Sweet, honeyed, but intensely fragrant with rose petals, lavender, and a delicate spiciness.
Taste: Beautifully deep with soft brown sugar, toffee and butterscotch with lingering spicy cinnamon notes.
Finish: Floral, creamy vanilla and spice.
About The Balvenie
The Balvenie is a unique range of single malts created by David Stewart, The Balvenie Malt Master, who celebrated his 50th year at the distillery in 2012. Each has a very individual taste, but each is rich, luxuriously smooth and underpinned by the distinctively honeyed character of The Balvenie. The Balvenie is dedicated to the five rare crafts that are used to create The Balvenie's distinctive taste. It is the only distillery that still grows its own barley, uses traditional floor maltings and keeps both coppersmiths and coopers on site – making The Balvenie the most handcrafted of malts. The Balvenie Single Malt Scotch Whisky is produced by William Grant & Sons Ltd, an award-winning independent family-owned distiller founded by William Grant in 1886 and today run by his direct descendants.
The Balvenie core range includes The Balvenie DoubleWood 12 Year Old (USD 54.99), The Balvenie 14 Year old Caribbean Cask (USD 69.99), The Balvenie DoubleWood 17 Year Old (USD 149.99), and The Balvenie PortWood 21 Year Old (USD 219.99) in addition to a variety of limited release expressions.
About William Grant & Sons
William Grant & Sons Holdings Ltd is an independent family-owned distiller headquartered in the United Kingdom and founded by William Grant in 1887. Today, the global premium spirits company is run by the fifth generation of his family and distils some of the world's leading brands of scotch whisky, including the world's most awarded single malt Glenfiddich, The Balvenie range of handcrafted single malts and the world's third largest blended scotch, Grant's, as well as other iconic spirits brands such as Hendrick's Gin, Sailor Jerry Spiced Rum, Tullamore D.E.W. Irish Whiskey, Monkey Shoulder Blended Malt Scotch Whisky and Drambuie Scotch Liqueur.
William Grant & Sons has been honoured as "Distiller of the Year" by the prestigious International Wine & Spirit Competition and International Spirits Challenge 11 times over the past 16 years.
Founded in 1964, William Grant & Sons USA is a wholly-owned subsidiary of William Grant & Sons, Ltd. and features one of the fastest growing spirits portfolios in the USA with brands including Glenfiddich, The Balvenie, Hendrick's Gin, Sailor Jerry Spiced Rum, Tullamore D.E.W. Irish Whiskey, Drambuie, Milagro Tequila, Grant's, Hudson Whiskey, Gibson's Finest, Monkey Shoulder, Clan MacGregor, Reyka Vodka, Solerno Blood Orange Liqueur, Montelobos Mezcal, Ancho Reyes, Flor de Caña Rum, Art In The Age, The Knot and Raynal French Brandy.
---
---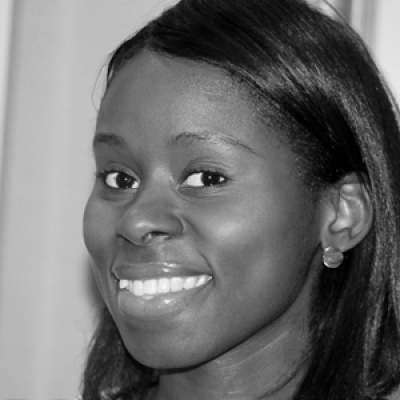 Nieves Alvarez
Digital Marketing Manager
57 East 57th Street
New York, NY 10022
U.S.A.
---
Four Seasons Hotel New York
PRESS KIT

Visit Four Seasons Hotel New York Website