Back
Four Seasons Hotel New York Downtown Expands Resident Healers Program with Addition of International Sonic Alchemist
March 8, 2019,
In celebration of International Women's Day today, The Spa at Four Seasons Hotel New York Downtown announces the expansion of the Resident Healers Program with the addition of Michelle Pirret, an international sonic alchemist, based in New York City.
Created by Spa Director Tara Cruz, the Resident Healers Program launched last year on International Women's Day to highlight three exceptional women with diverse offerings within the health and wellness space in New York City. Each of the three Resident Healers provide unique, mindful experiences for guests during one-one-one private appointments at The Spa. Deganit Nuur is an acupuncturist, herbalist and clairvoyant; Rashia Bell is a crystal healer and mediation master; and Snow Shimazu is a travel wellness expert, advanced body work educator and all around wellness guru. Each of these leading women offers guests seeking something greater than the traditional spa service.
"As the Resident Healers Program continues to thrive, the timing is perfect for the expansion of the program with the addition of international sonic alchemist Michelle Pirret to our inspirational roster of female healers. We are thrilled to welcome Michelle into the Four Seasons family and to have her join this incredible group of women, all of whom are leading figures in the health and wellness space. Our guests are always looking for transformative experiences and we are continually looking for new ways to evolve. With the addition of Michelle and her unique sonic talent, we look forward to introducing an even more diverse experiential offering to The Spa at Four Seasons Hotel New York Downtown," says Tara Cruz, Spa Director.
Already an established jazz vocalist, Michelle utilises her four-octave vocal range with vibratory instruments such as alchemy crystal singing bowls, archaic gongs and indigenous percussion. Michelle brings her magnetic blend of elemental sound and cosmic harmony that results in a uniquely profound auditory journey. Michelle's methodology – the skilful layering of frequencies from specialised overtone emitting instruments is carefully orchestrated to assist in the shifting of energy and discord from the body. Fusing elements of musicianship and wellness, Michelle's work centres on mindfulness – facilitating harmonic well-being and the expansion of individual consciousness.
Michelle has studied with leaders in the field including David Gibson of The Globe Institute for Sound and Consciousness in San Francisco; Alexandre Tannous at The NY Open Center; and the grandfather of the Sound Healing movement, Fabien Maman in Switzerland. She received her Sound Practitioner certification at The NY Open Center Integrative Sound and Music Institute, and Gong Master Certification under the legendary Don Conreaux at Integral Yoga Institute NYC. Michelle also holds a Certification in Integrative Thanatology from The Art of Dying Institute at the NY Open Center and has a special interest in contemplative care working with the energies of the physical and astral planes of the dying. As an international sound practitioner, Michelle has travelled the world and presented in solo concerts and sound meditation facilitations in the United States and across Europe.
International Women's Day is a day that celebrates the social, economic, cultural and political achievements of women across the world, with the objective being to pay homage to and show gratitude towards women's selfless contributions to people's lives and society overall. Each of the Resident Healers featured at The Spa is committed to teaching individual guests how to acknowledge their own unique gifts and potential, with the view that with encouragement and enlightenment, each client can reach their own pinnacle of personal success.
To book an individual consultation with Michelle Pirret or any of the Resident Healers, contact The Spa at Four Seasons Hotel New York Downtown on 646 880 1990.
---
---
Kristi Blake
Senior Public Relations Director
27 Barclay Street
New York, New York 10007
USA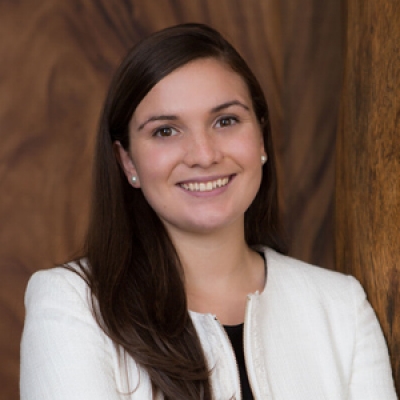 Katie Eldemery
Digital Marketing Coordinator
27 Barclay Street
New York, New York 10007
USA
---
Four Seasons Hotel New York Downtown
PRESS KIT

Visit Four Seasons Hotel New York Downtown Website