Back
CUT NYC Debuts Outdoor Dining Space: The CUT Terrace at Four Seasons Hotel New York Downtown
Wolfgang Puck's Manhattan outpost announces outdoor dining option for guests
September 14, 2021,
CUT by Wolfgang Puck at Four Seasons Hotel New York Downtown today unveils a new outdoor dining experience, the CUT Terrace. Located on Barclay Street, the CUT Terrace will serve as an extension of the indoor restaurant and feature additional seating for Hotel guests and locals who wish to dine outdoors to the sound of a curated playlist. The CUT Terrace will provide guests with a taste of Europe that offers international cuisine and serves as a new neighbourhood rendezvous with unmatched hospitality.
Chef Wolfgang Puck seeks to deliver dining concepts that make guests feel at home. The CUT Terrace delivers on his vision, with a curated menu and special ambiance that is both familiar and transporting.
"I strive to transform the expected into something entirely new, and the CUT Terrace is no exception," says Wolfgang Puck. "I want my guests to come here to relax, take in the view, listen to great music, enjoy great food, and experience exceptional hospitality."
The outdoor terrace, designed by Kimberly Brown Architecture PLLC ("KBA"), a women-owned global architecture firm, is luxurious and modern in its appeal. The plush velvety banquettes, imported from Italy, are custom-made to compliment the burgundy awnings. Lush planters and tall privacy hedges add natural elements to the space. The crescent-shaped tables provide all diners with an opportunity to watch the world go by without sacrificing space, bringing a special joie de vivre to downtown New York City.
"Our work on the new terrace at CUT elevates the outdoor New York dining experience by bringing the Jacques Garcia-designed interior onto the streets of TriBeCa. Creating this unique space was a collaborative effort with KBA, Alvise Orinsini (formerly of Jacques García) and Four Seasons Design Team led by Amy Feathergill. It's a space unlike any other that you'll find in New York City," says Kimberly Brown Architecture PLLC's founder Kimberly Brown.
CUT by Wolfgang Puck resides on the lobby level of Four Seasons Hotel New York Downtown, lower Manhattan's luxury lifestyle destination, offering guests unparalleled service and amenities. The CUT Terrace rounds out the property's most recent guest offerings including immersive local experiences such as Bike the City and Picnic in the Park.
"We are extremely excited about CUT's expansion plans. The addition of an outdoor terrace at the Hotel's front entrance will allow us to offer an upscale dining option to our guests, who have come to expect nothing but the best from us," says Thomas Carreras, General Manager of Four Seasons Hotel New York Downtown. "At Four Seasons Hotel New York Downtown, we are committed to celebrating the art of living. We enjoy creating incredible experiences that enhance our guest's daily lives that will ultimately become everlasting memories. The CUT Terrace will offer a little taste of European flair, while also being the quintessential New York City experience."
In celebration of the opening of the CUT Terrace, Four Seasons Hotel New York Downtown and CUT by Wolfgang Puck have collaborated on an overnight experience – A CUT Above. The overnight experience includes:
Preferential reservation for CUT Terrace
USD 100 CUT Credit to be enjoyed on the CUT Terrace (or indoors)
Overnight accommodation at Four Seasons Hotel New York Downtown
Autographed copy of Wolfgang Puck's Make It Healthy cook book
A CUT Above is valid from September 14 – November 14, 2021. Rates start from USD 895 per night. Reservations can be made online or by calling 646 880 1985.
The CUT Terrace will be open from 12:00 noon to 11:00 pm daily. Lunch will be served from 12:00 noon to 3:00 pm, followed by aperitif service, and dinner from 5:00 to 11:00 pm. The lunch menu will feature elevated bites such as chilled beausoleil oyster, fresh local burrata salad, baby gem smoky caesar salad, ricotta cavatelli and wagyu bolognese, Boston tuna sashimi, prime sirloin steak frites, and tropical fruit vacherin. During dinner service, CUT's full menu will be available on the CUT Terrace, including dishes such as Maryland blue crab and squash blossom cavatelli (baby zucchini, Calabrian chili neonatta, preserved meyer lemon, crispy bread crumb), grilled king prawns (smoked chili shallot sauce, cilantro, fragrant rice) and grilled Atlantic halibut (confit cherry tomatoes, heirloom tomato sauce vierge, basil oil) as well as a raw bar, inventive cocktails, and a full wine list.
About Wolfgang Puck Fine Dining
The name Wolfgang Puck is synonymous with the best of restaurant hospitality and the ultimate in all aspects of the culinary arts. The famed chef has built a brand that encompasses three companies: Wolfgang Puck Fine Dining Group, consisting of 12 owned, operated, and licensed fine dining restaurants across 12 cities in 6 countries; Wolfgang Puck World Wide, which has a portfolio of 20 US casual restaurants, 33 national and international airport locations in 8 countries and 30 retail locations, as well as branded consumer products; and Wolfgang Puck Catering, which is the catering service business that operates as a subsidiary of Compass Group. Wolfgang Puck's brand carries an undeniable cachet, synonymous with a bold, innovative style of cooking that has redefined the fine dining industry. His trademark dishes, coupled with his unmistakable panache and personality, have revolutionised the culinary trade.
---
---
Kristi Blake
Senior Public Relations Director
27 Barclay Street
New York, New York 10007
USA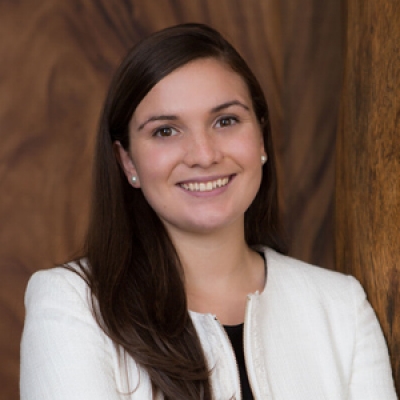 Katie Eldemery
Digital Marketing Coordinator
27 Barclay Street
New York, New York 10007
USA
---
Four Seasons Hotel New York Downtown
PRESS KIT

Visit Four Seasons Hotel New York Downtown Website