Back
Connect to the Ocean with the New In-Villa Bath Ritual at Four Seasons Residence Club Aviara
Just add water for an indulgent spa experience in the convenience of a villa – an ideal escape for parents
August 20, 2019,
Feeling connected to the ocean is one of the greatest pleasures of Four Seasons Residence Club Aviara, located just a few minutes from the beautiful Southern California beachfront. From the popular Surf Concierge service to the coastal cuisine at Seasons Restaurant and the marine design of the Driftwood Spa, the ocean serves to inspire and restore.
Now Four Seasons is making the ocean experience more convenient than ever with the new Serenity of the Sea In-Villa Bath Ritual, featuring innovative products from VOYA. Based in Ireland, VOYA specialises in organic skincare from the sea, blending hand-harvested seaweed and organic essential oils to help prevent the signs of aging and cellulite.
"We wanted to bring the Driftwood Spa directly to each guest's own villa, where there's a greater sense of privacy, comfort and relaxation," says Spa Manager Erin White. "It's ideal for a family vacation, when parents may feel guilty about spending hours at the Spa, away from the kids. This way they can enjoy some relaxing alone time with an in-villa spa treatment, whenever they wish."
All of the Residence Club's one- and two-bedroom villas include a spacious ensuite bathroom with a deep soaking tub. Guests just need to contact the Driftwood Spa to book a time with the Bath Butler, who will prepare everything for a complete bath ritual, including a dry brush for pre-bath exfoliation, a plush Four Seasons bathrobe to take home, a mini bottle of champagne, and a sachet of VOYA's exquisite Lazy Days detoxifying seaweed bath.
Seaweed baths have been used for generations in the care and repair of the skin, and have shown to help against signs of ageing and cellulite. Once immersed in a hot bath, the seaweed naturally re-hydrates and springs back to life, releasing its soothing and moisturising properties. The addition of Dead Sea salts strengthens the detoxifying component. This luxurious ritual gives a chance to drift away into a state of calm and tranquility, restoring a sense of well-being.
Afterwards, guests can hydrate their skin by applying a softening body moisturiser, VOYA's Softly Does It, distinctly scented with notes of citrus and the sea, and receive a full-sized bottle to take home. Then they can wrap up in a Four Seasons robe and apply a rejuvenating VOYA Marine Eye Treatment. The final step is sipping a hot cup of VOYA herbal tea – whether Chamomile Calm, Fennell Fusion or Peppermint Pleasure – with everything set up in advance by the Bath Butler.
As Erin says, "Our bath ritual is the perfect way to unwind after a busy afternoon, or to prepare for a great night's sleep last thing before bed. It's a little luxury that makes a big difference."
If guests are able to get away to the Driftwood Spa, they can couple their in-villa bath with a VOYA facial or body treatment, giving even better results. They can also continue the ritual at home by purchasing VOYA bath and skin products in the Driftwood Spa boutique.
To book the Serenity of the Sea In-Villa Bath Ritual at Four Seasons Residence Club Aviara, contact Erin White at 760 603 8668, or driftwoodspa.avr@fourseasons.com.
---
---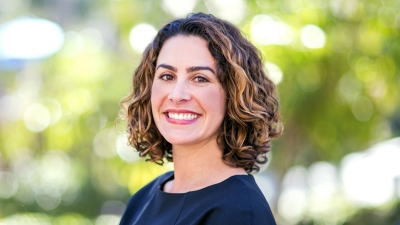 Jessica M. Roach
Director of Villa Sales and Marketing
7210 Blue Heron Place
Carlsbad, California 92011
U.S.A.
---
Four Seasons Residence Club Aviara
PRESS KIT

Visit Four Seasons Residence Club Aviara Website