Back
When the Stars Align: Introducing Starry Nights, a Limited-Time Pop-Up Cocktail Lounge, Curated by Four Seasons Residence Club Aviara, North San Diego
October 21, 2019,
Southern California evenings will be more beautiful than ever this winter, thanks to Starry Nights, a limited-time pop-up cocktail lounge at Four Seasons Residence Club Aviara in Carlsbad, just a half-hour north of San Diego. The outdoor veranda of Seasons Restaurant is being transformed into a starry utopia, complete with celestial cocktails, exclusively from November 1, 2019 to January 31, 2020.
Presenting a magical new winter destination – particularly for the festive season – Starry Nights features a heated outdoor patio, set beneath a canopy of twinkling lights. Seating options range from comfy lounge chairs beside two firepits to intimate tabletops and a long communal table for larger groups. It's the perfect setting for a romantic evening, or a fun place to hang out with colleagues after work.
"Starry Nights is our way to warm up the winter," says in-house mixologist Brandon Martin. "We've created an elevated Four Seasons experience, both for local residents and our international guests."
Born in Tucson, Arizona, Brandon first started bartending at Four Seasons Aviara in 2016. He was always intrigued by bartending because of his love for old movies and the classic lounge-bar vibe. Now Brandon applies his love for Hollywood to his new career behind the bar, taking traditional cocktails and infusing them with current trends – creating classic elegance with a twist.
For the Starry Nights theme, Brandon has designed two must-try cocktails, inspired by the celestial theme. Both the Luna Llena and the Nebula are ideal for lovers of strong, traditional drinks, and both show a thoughtful sense of craftsmanship. The drinks are accompanied by a creative selection of light bites.
The Luna Llena – Spanish for "full moon" – is a fresh take on the gin and tonic that starts with a sprig of rosemary that is smoked beneath the glass, lending a beautiful herbal nuance to the cocktail's refreshing nature. The taste is light and frosty like a winter's night, and the glass contains a large ice sphere – just like a full moon.
As a contrast, the stellar Nebula cocktail is stern and direct. Topped by a glass dome, each glass arrives filled with applewood smoke, which lends a strong smokiness that hits the nose first and beautifully complements the cocktail's smooth apple-brandy base. There are also intriguing herbal notes from two Italian liqueurs, Luxardo and Fernet-Branca.
Brandon prides himself on his "gift of gab" and he loves speaking with guests of all ages. "Millennials are often looking for instant gratification," he says – and his drinks are definitely Instagram-worthy! "But I'm hoping to slow things down and share some knowledge, getting people more interested in the art of mixology and classic cocktails."
Children are just as welcome at Starry Nights. The menu features a special hot chocolate with homemade square marshmallows, prepared by Four Seasons pastry expert Wendy Williams.
Starry Nights at Seasons Restaurant runs nightly from 5:00 to 9:00 pm, starting just as the sun sets, exclusively from November 1, 2019 to January 31, 2020. Wednesday evenings feature live music from 6:00 to 9:00 pm.
For reservations, contact 760 814 8677.
---
---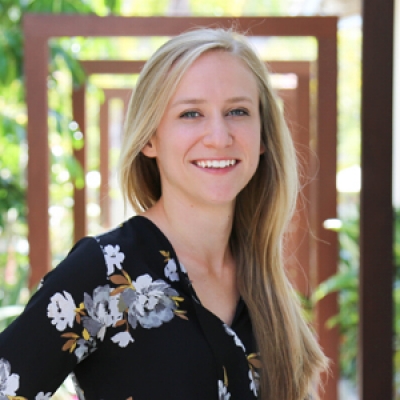 Kelly Wilson
Public Relations and Communications Manager
7210 Blue Heron Place
Carlsbad, California 92011
USA
---
Four Seasons Residence Club Aviara
PRESS KIT

Visit Four Seasons Residence Club Aviara Website