Back
Fall Flavours Arrive at Seasons Restaurant at Four Seasons Residence Club Aviara
Chef James Waters takes his inspiration for innovative fall fare from local farms and waters
October 16, 2020,
Fall has officially arrived at Seasons Restaurant, the signature-dining venue at Four Seasons Residence Club Aviara in Carlsbad, California. Under the direction of Chef James Waters, the restaurant has unveiled its new fall menu and it is brimming with autumnal flavours and local ingredients, making for dishes that will awaken and excite the palate.
Chef James makes regular excursions to the area's local farmers markets to seek out the fall's best produce and to find inspiration. Locally grown hearty greens and root vegetables find their way into rustic and comforting preparations. Standout dishes include the tender prime filet mignon featuring beef sourced from local Brandt Farms roasted with caramelised apples and finished with a Julian Cider demi-glace and horseradish gremolata. Guests looking for vegetable-based fare will take delight in the earthy flavours of roasted cremini, maitake, and chanterelle mushrooms folded into a beautifully rich mascarpone risotto.
The waters just off the San Diego coastline also offer up a bounty of culinary treasures for the Seasons team to work with. At dinner, line-caught swordfish is braised and served in a white wine reduction and finished with tomato and grape preserves, olives and crispy garlic chips - an artfully crafted preparation rich in fall flavours.
By connecting to the local community of purveyors and artisans in San Diego's food community, Chef James and his culinary team have elevated the style of heart-warming, home-style cooking that people crave when the weather starts to get chilly and the days become shorter. Exceptional ingredients, creativity and care are all at the heart of Seasons new fall menu, now being served at lunch and dinner.
Seasons is open daily from 11:00 am until 9:00 pm. For reservations, contact 760 814 8677.
---
---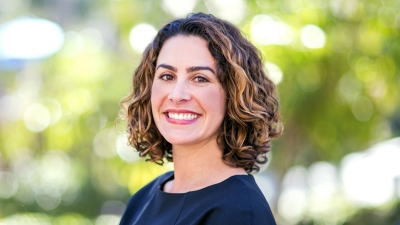 Jessica M. Roach
Director of Villa Sales and Marketing
7210 Blue Heron Place
Carlsbad, California 92011
U.S.A.
---
Four Seasons Residence Club Aviara
PRESS KIT

Visit Four Seasons Residence Club Aviara Website