Back
Welcoming Chef Jerade Hill – Just in Time for Fall Dining at Four Seasons Residence Club Aviara
New fall menu celebrates the season's finest ingredients
October 13, 2022,
To get ready for autumn, Four Seasons Residence Club Aviara recently welcomed new Chef de Cuisine Jerade Hill, who is overseeing the signature Seasons Restaurant and all food and beverage operations, including the property's two poolside cafés and In-Villa Dining.
"We are very excited to welcome Chef Jerade and we're already enjoying his delicious food," says Mathieu Rapp, Resort Manager of Four Seasons Residence Club Aviara. "He brings more than 20 years of hospitality experience and vast knowledge of diverse cooking techniques. Chef Jerade has worked with master chefs, Michelin-starred chefs, and James Beard Award winning chefs from all over the world."
Originally from Cincinnati, Ohio, Jerade learned at a young age the importance of food and its social benefit of bringing people together. As he says, "My grandmother cooked every meal for our family and she poured her entire heart into it, knowing she was cooking for the people she cared about most. This genuine love for food and community was instilled in me as a child and continues to inspire me in the work I do every day."
Educated at Midwest Culinary Institute at Cincinnati State in 2009, he soon began to work for Jean-Robert de Cavel, a French master chef in Cincinnati, and Michelle Bernstein, a James Beard and Iron Chef winner in Palm Beach. They motivated him to continue his learning by studying under chefs who were best at specific crafts. Over the years, Jerade has built his expertise in Latin, Italian, and French cooking styles.
Eventually he landed at Four Seasons Hotel Washington, DC, working at Bourbon Steak for celebrity chef Michael Mina, and later, he worked again for Michael Mina at Bourbon Steak in Los Angeles. Chef Jerade then moved to various restaurants and culinary businesses in Los Angelese, developing his own personal cooking style, before coming to Four Seasons in San Diego.
Chef Jerade's first fall menu at Aviara reflects his passion for farm-to-table cuisine and his early learning that menu creation must begin with the availability of ingredients. "I create menus based on the seasonality and locality of food. This foundation has stuck with me forever." The new menu features many classic fall ingredients, such as game, mushroom, nuts, squash, and root vegetables – with recipes influenced by Chef Jerade's background in French and Italian cooking. Among the must-try signature dishes:
To start, Chef Jerade presents Beets & Berries – what he calls his first-ever California dish. He originally created this plate while cooking in Santa Monica and it showcases ingredients from local Southern California farms, such as Laura Chenel goat cheese, locally grown baby beets and berries, as well as candied cocoa nibs and torn mint.
A savoury appetizer with a hint of sweetness is the Acorn Squash Cappelletti, featuring acorn squash, sage, brown butter, almond biscotti crumble, and house-made cappelletti. Chef Jerade created this dish based on a technique he learned from an Italian chef in Cincinnati, using the same authentic Italian pasta dough recipe he's used for years.
For an entrée, the star is the Braised Lamb Shank, enhanced by polenta, lamb jus, and glazed autumn vegetables. The polenta has the creamy texture of a cloud, and the glazed vegetables complement rich, savoury lamb that falls off the bone. As Chef Jerade says, "This dish embodies the heartiness of the season. It's a warm, cozy meal that's perfect for crisp fall evenings."
To enhance the fall dining experience, live music plays on Friday evenings from 5:00 to 8:00 pm. Additionally, to mark the start of Breast Cancer Awareness Month in October, Seasons is donating 10 percent of proceeds from the delicious Guava Surf Cocktail/Mocktail to Susan G Komen for the Cure. The cocktail contains fruits such as guava, raspberries, and blueberries – all with cancer-fighting properties.
Located in Carlsbad, just a half-hour north of San Diego, Seasons Restaurant is open daily for breakfast, lunch, and dinner, and also for weekday Happy Hours and Saturday and Sunday brunch. For reservations, contact 760 814 8677.
---
---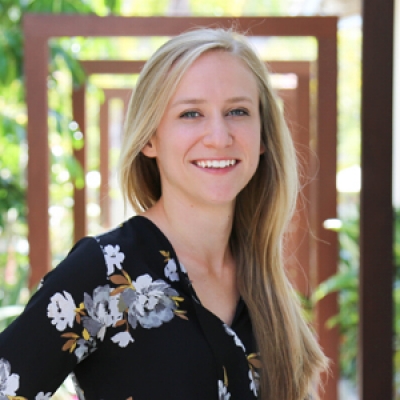 Kelly Wilson
Public Relations and Communications Manager
7210 Blue Heron Place
Carlsbad, California 92011
USA
---
Four Seasons Residence Club Aviara
PRESS KIT

Visit Four Seasons Residence Club Aviara Website