Back
Say I Do Where Heaven Meets the Earth: Four Seasons Resort Oahu at Ko Olina is Hawaii's Ultimate Wedding and Honeymoon Destination
Customised ceremonies in an historic wedding chapel and stunning ocean front settings
Creative receptions for two to two thousand guests
Personalised honeymoons to suit every couple's interests
Vow renewals and other expressions of love, Hawaiian style
August 8, 2017,
As the sun dips below a panoramic Pacific horizon, and clad in flowing white with your toes in the warm sand, you declare your forever love amid the exotic scents of tropical flowers to the sound of softly played slack key guitar, and it's another magical Hawaiian wedding. Could there be anything more?
Imagine sharing vows in a place of special mana, surrounded by swaying palms and the breezy trade winds at pristine Lanikuhonua – "where heaven meets the earth" – a sacred place frequented by Hawaiian royalty and blessed by generations of kahu. Imagine being enveloped by the rugged beauty of Oahu's leeward coast on one side and a world-class oasis of luxury on the other, where miles of undiscovered paradise await; where wandering pathways and streams lead from the elegant simplicity of a classically designed resort and stunning ocean front infinity pool to secret beaches and an intimate, historically inspired chapel that evokes the Hawaii of a previous era. Imagine toasting each other in a tropical garden enclave, adorned with ginger and plumeria, on the starlit terrace at Noe, where "Capri meets Oahu," presided over by Michelin starred Japanese Italian chef Ryo Takatsuka.
At Four Seasons Resort Oahu at Ko Olina, one of Travel + Leisure's World's Best Resorts in 2017, bespoke itineraries for destination weddings and incredible honeymoons are just the beginning.
"Hawaii has long been a favoured destination for wedding couples, and with good reason – the islands are beautiful and welcoming, and of course the sun's almost always shining," says Amanda Belton, the Resort's Director of Catering and Conference Services. "Today's brides and grooms want more than that though; creating an event-of-a-lifetime, something that fulfils every fantasy and expresses who they are, is every couple's dream, and at Four Seasons, it's our mission."
Seasoned wedding planner Belton works with a team of Hawaiian and multi-lingual specialists at Four Seasons in Ko Olina, where every couple is promised a fully personalised event, from settings and themes to florals, food and entertainment. From the moment couples decide to say "I do," Belton and her team are on board to create the wedding of one's dreams, accompanied by breathtaking sunsets, unparalleled ocean views, stunning Hawaii inspired florals, secluded romantic dining spots, couples spa treatments in traditional Hawaiian healing hales and an array of bespoke honeymoon adventures to enchant couples from anywhere in the world.
Wedding and Honeymoon Planning
As a starting point for planning, Four Seasons Resort Oahu at Ko Olina has created a series of wedding packages, with pricing to help couples budget for the big event. "Some couples prefer the simplicity of booking a package rather than spending months planning and making hundreds of decisions, so these packages are turnkey," notes Belton. "But for others, getting there is half the fun, so our packages offer a flexible baseline from which to customise their own unique program."
The Resort's wedding experts and culinary team work closely with a list of preferred vendors on the island to ensure the very best quality in every detail. The paperwork couldn't be easier as Four Seasons offers on-site licensing for both opposite and same-sex marriages. Officiates can be arranged for specific faiths and religions, traditional Hawaiian or non-denominational services.
Japanese and Chinese Weddings
Four Seasons Resort Oahu has specialist wedding consultants on staff, tailored Japanese menu planning by the Noe culinary team, and arrangement of traditional Chinese tea ceremonies.
Four Seasons Wedding Chapel and More Romantic Settings
Location, location, location … even if vows are only exchanged once, the possibilities for rehearsal dinners, weddings receptions, next day brunches and more are as endless as the gorgeous photo opportunities at Four Seasons Resort Oahu.
With more than two dozen event spaces, Four Seasons Resort Oahu hosts parties large and small indoors, and outdoors on pristine lawns and soft-sand beaches, or amid lush landscaping, a sculpture garden and even a rustic organic farm nearby. The adjacent Lanikuhonua estate is a magical ten acre (four hectare) oceanfront site that can accommodate small parties or up to 1,500 guests.
Other venue options include the Ko Olina, Ocean, Malolo and Lurline Ballrooms – several of which spill onto private terraces and lawns – and the more intimate Mariposa and Matsonia rooms. For the ultimate in privacy, the secret beach beckons, tucked away in a natural cove reached via a lovely path winding down to the ocean from the Resort.
Four Seasons Wedding Chapel
Built to exacting standards, the Four Seasons Wedding Chapel is a charming, freestanding building topped by a bell tower on the sun-drenched leeward coast of Oahu on a beautiful white sand beach. A cedar-shingled roof shelters the wedding party in a lava-stone structure with large windows on two sides that welcome natural light and cool ocean breezes and an arched stained glass window that frames the breath-taking west side sunsets. The Wedding Chapel can be booked as is, or customised with florals and draping, including a wedding arch as well as seat decorations. Full service wedding packages are available through Arluis Weddings in Japan.
Sensual detail
Every sensual detail comes together on the big day, from the sounds of music and ocean waves to the tastes of a personalised menu, the feel of one's feet in the sand, and the incredible beauty of Oahu's west coast.
"When it comes to scent, there's no more magical place that Hawaii, where all manner of stunning flowers and greenery are always in season, and always freshly picked," says Belton. "Whatever your floral fantasies, we can make it happen – bouquets, boutonnieres, corsages and wristlets, flower girl baskets, table centrepieces and garlands, petal-strewn pathways, and of course, Hawaiian leis that can be designed, including the more exotic Hawaiian haku floral crown head piece."
Four Seasons works with the island's best photographers and videographers, and for couples who prefer to DIY along with their guests, the Resort will arrange a virtual artist's studio that helps guests capture every moment.
Hawaiian Touches
Traditional island music has long been favoured by wedding couples, and today, Hawaii's thriving music scene offers even more options. Four Seasons Resort Oahu can book local acts including guitarists and ukulele players, soloists, harpists and violinists or combos, and when it's time to dance, a DJ. Lei greeters, torch bearers, hula dancers and conch shell blowers bring authentic touches to a Hawaiian wedding.
Embracing Culture: A Fully Personalised Honeymoon
For many couples, the honeymoon is the real prize after months of planning and all the excitement of the wedding day. At Ko Olina, the possibilities are limited only by one's imagination, with the help of the creative romance specialists at Four Seasons.
Active couples will find myriad pursuits from the exclusive Ko Olina Golf Club to Oahu's breathtaking hikes and the North Shore's legendary surf. Need clubs, a board, perhaps a bike? Done. A gourmet picnic basket for the road? Four Seasons can do that too.
Ko Olina offers the island's only privately owned deep draft marina, with a multitude of luxury vessels available for snorkelling, diving, whale watching and deep sea fishing.
Cultural explorers will find adventure on Oahu, whether it's a tour of Hawaii's famous food trucks and shrimp shacks or a day spent delving into history at Pearl Harbor and America's only royal palace. Honolulu's shopping and Waikiki's nightlife are minutes away from the Resort.
#FSWayfinders
Oahu's western coastline is home to revered cultural storytellers, artisans, crafters and some of Hawaii's most fascinating living legends. From watermen to kupuna, artisans to designers, these kama'aina are the breath of life to Hawaii.
Inspired by the ancient Polynesian navigational traditions of wayfinding – to voyage and navigate canoes to unchartered areas, Four Seasons showcases #FSWAYFINDERS, an ongoing weekly series featuring art, culture, history and in-depth workshops. Couples can discover first-hand myriad new experiences relating to Hawaii and the Pacific, weaving together traditions of the past with an occasional modern spin. Workshop opportunities include bamboo wood carving, haku lei making, hula, lauhala weaving, ancient healing practices and sarong dying, just to name a few.
Luxury Rooms and Suites
Trendy couples are also bringing friends and family on honeymoon to continue the party. With 370 rooms and suites and several private dining rooms – plus any number of group activities from beach yoga classes to sunset cruises and guided island tours – there's no reason not to have loved ones share in the celebration.
"But if all you want to do is lock the door to your suite for a week, we're good with that too – breakfast in bed, in-room massages, a candlelit dinner on your private lanai, or even a bucket of popcorn and a bottle of champagne to go with a movie can be delivered to your room," says Belton.
Romantic Dinners
Four Seasons recommends a customised dinner at sunset on a private luxury yacht, a torch-lit dinner on a secluded point (request Pokahu Point with optional fireworks), Noe Island or Fish House's Hale Wa'a, an indulgent afternoon in a luxury cabana by the pool, or a chef's tasting menu in one of the Resort's three destination restaurants. Any number of special surprise treats for the couple can also be arranged.
Exquisite La Perla Turndown Amenities
In partnership with Four Seasons Resort Oahu, La Perla will provide two sets of silk pajamas for the couple for this special night. If scheduled prior to the visit, the La Perla pieces can be embroidered with initials or a special message.
On request to the concierge, La Perla will provide a curated selection of three lingerie sets in three colourways. Each evening the couple will receive a beautiful box featuring one of her lingerie sets, paired with a sweet treat and champagne selected to reflect the design of the garment.
Couples are invited to experience the intimacy and exclusivity of a private in-room shopping experience by scheduling a complimentary La Perla swimwear or lingerie fitting in the privacy of their hotel suite.
Sumptuous Suites
Pacific Suite: A one-of-a kind gem with a walk out plunge pool, the Pacific Suite is the ultimate honeymoon suite, overlooking the infinity pool with stunning west coast sunsets.
Presidential Suite: At USD 17,000 a night, the Resort's Presidential Suite might be considered the domain of, well, presidents. But consider the idea of a fully contained Presidential Suite wedding experience – where the couple advantages the two bedroom suite, dining room and service kitchens, private screening room and Sky Terrace entirely for themselves for an unforgettable overnight wedding and honeymoon – a truly unique Four Seasons experience with officiant and private butler, and more.

Penthouse Suite: The ultimate honeymoon stay, with an 800 square foot (74 square metre) terrace on the 17th floor, the Penthouse Suite offers a panoramic view of the Pacific and uninterrupted views for whale watching.
Pure Indulgence: Naupaka Spa & Wellness Centre
Inspired by ancient Hawaiian healing traditions, the Naupaka Spa & Wellness Centre is a luxurious haven for innovative treatments, complemented by local indigenous practices. Brides and grooms can book relaxing massages as well as special occasion grooming, while bridal parties can indulge in a day of pampering together.
Hawaiian healing hales – Surrender to the tranquil allure of Naupaka's exclusive spa hales overlooking the Lanikuhonua Cultural Estate. Traditional Hawaii healing treatments ease stress in an intimate zen-inspired outdoor setting to elevate one's sense of being. Couples are invited to experience the powerful healing powers of a local lomi lomi practitioner, and then refresh in an in an adjacent outdoor shower and enjoy an intimate dinner for two served just outside the hale.
Billy Yamaguchi Salon - Celebrated for introducing feng shui to hair styling, Yamaguchi's signature consultations focus on the five elements – fire, earth, metal, water and wood – drawing on an individual's core energy to inspire colours and styles that naturally complement features and reflect inner beauty.
Sodashi - Sanskrit for "wholeness, purity and radiance," Sodashi has successfully harnessed the benefits of powerful therapeutic grade essential oils and plant essences to create award-winning, luxurious, anti-ageing, chemical-free products with incredible results. Sodashi therapies are a unique, results-focused, holistic experience, designed to promote inner peace, offered exclusively by Four Seasons on Oahu.
Named by Forbes as one of the top four spas on Oahu, Naupaka's 35,000 square foot (3,250 square metre) facility on four levels includes 16 treatment rooms, three healing hales, two salt chambers, two hammams, a barbershop, indoor/outdoor relaxation lounges, change rooms, saunas and steam rooms. Kristen Wood Lash of Luxury, offered weekends, brings Oahu's top lash expert to Four Seasons.
On the sixth floor, the Resort's 24/7 fitness centre is stocked with state-of-the-art cardio and weight training equipment, with daily ocean front yoga, group classes and personal training available. There are abundant water sports and a full tennis facility onsite, and guests of Four Seasons have special privileges at the Ko Olina Golf Club.
Extraordinary Experiences
Every couple hopes that their family and friends will enjoy the wedding as much as they do, and there's no better choice than Four Seasons to ensure that every guest feels special. Before and after the wedding, on site specialists can put together a schedule of events from a traditional luau to a formal reception or even a friendly tennis or beach volleyball tournament. The Resort's expert concierge team can recommend the island's best natural wonders and historic sites, as well as restaurants, shops and Oahu's hidden gems.
Four Seasons excels at going beyond the ordinary and Four Seasons Resort Oahu at Ko Olina is no exception. Couples can book an exclusive Earth, Wind & Fire day charter to Hawaii Island, explore regenerative farming with the Resort's Executive Chef, hike to the island's western tip with an award winning Kumu Hula from Waianae, land atop Kualoa Ridge, where Jurassic Park was filmed, or explore Oahu's awesome underwater world with marine biologist and conservationist Ocean Ramsey.
Arrive in Style with the Four Seasons Luxury Fleet
Airport Transfers
For an extraordinary arrival and departure experience, Four Seasons Luxury Fleet is available to transport guests to and from Honolulu International Airport. The fleet includes a dedicated Four Seasons yacht, helicopter, Mercedes Maybach or vehicle of choice.
Tesla Drive and Delight
Specialty suite guests have access to a complimentary Model X or Model S Tesla for 48 hours of cruising around the island.
Getting Started
To begin planning a wedding or honeymoon in paradise, visit Four Seasons Resort Oahu at Ko Olina, or contact the Resort's wedding specialists online or by calling 1 800 819 5053. Guests are invited to stay longer with the Fourth Night Free package, currently available in Hawaii only on Oahu.
---
---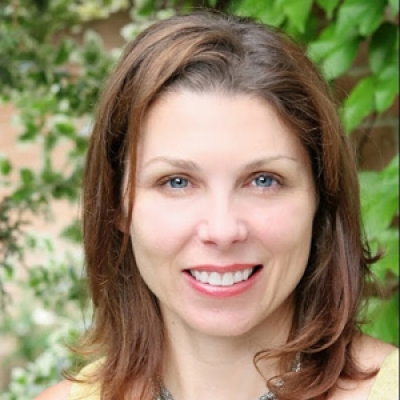 Yvonne Hunter
Director of Public Relations
92-1001 Olani Street
Kapolei, HI 96707
U.S.A.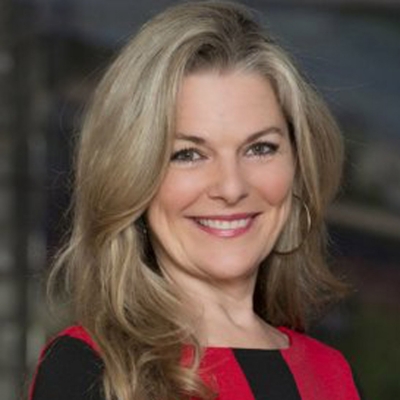 Laura Fairweather
Director of Public Relations, Americas
1165 Leslie Street
Toronto, Ontario M3C 2K8
Canada
---
Four Seasons Resort O'ahu at Ko Olina
PRESS KIT

Visit Four Seasons Resort O'ahu at Ko Olina Website