Back
Going Green by Going Blue: Four Seasons Resort Oahu at Ko Olina Embraces Sustainability with The Blue Zones Project
January 24, 2019,
As the leeward coast of Oahu's first Blue Zones Approved worksite, Four Seasons Resort Oahu at Ko Olina supports a national community movement inspired by Dan Buettner, a National Geographic Fellow who identified five regions of the world - or Blue Zones - with the highest concentration of people living to 100 years or older.
Brought to Hawaii through an innovative sponsorship by HMSA and Sharecare, Inc., Blue Zones Project is a community-led well-being improvement initiative designed to make healthy choices easier through permanent changes to lifestyle, environment, policy and social networks.
One of the world's original Blue Zones is Okinawa , which Buettner describes as "sort of a Japanese Hawaii." For almost a thousand years, the Pacific archipelago has maintained a reputation for nurturing extreme longevity. The Okinawan sweet potato and one or two other staples are known to have sustained generations for thousands of years, in the same way taro has sustained generations of Hawaiians.
A focus of the movement is that food and lifestyle decisions should flow from the environment. Communities naturally benefit from the impact of sustainable change – in significant medical cost savings, productivity improvements, increased economic vitality and lowered obesity and smoking rates. Ultimately, the result is a better quality of life.
"No one person can create a Blue Zone but in the case of Four Seasons, more than 750 people collectively can make a difference," says Joseph Hodnette, Director of People and Culture at the Resort.
As a triathlete, Hodnette is passionate about creating an environment that encourages healthy eating and an active lifestyle, on a part of the island where fresh fruits and vegetables are readily available and the rugged beauty of Oahu's western coastline is only steps away.
In Ko Olina, Four Seasons launched a Blue Zones Project initiative called "The Polu Project" (polu meaning Blue in Hawaiian). The Resort joined with other community partners in west Oahu to create a kickoff event called Kupuwai | Cultivating Healthy Communities, featuring plant-based cooking demonstrations using native Hawaiian ingredients, gardening workshops with indigenous plants, cultural games, children's activities and more.
As a Blue Zones Project Approved worksite and first Four Seasons location nationwide to be recognised as so, the Resort has implemented several features to optimise health and well-being. These include a weekly Farmer's Market with nearby Kahumana Farms, employee yoga classes, healthy food options in the employee restaurant, a new mother's area where moms can express and store breast milk, easy access to walking, biking and other fitness programs, and locations with self monitoring health equipment including scales and blood pressure monitoring systems.
The focus on sustainability extends to procurement and community building initiatives. Sourcing ecologically friendly products is a priority. Paper straws have replaced plastic straws throughout the Resort. The goal in food services is to use 100 percent compostable and biodegradable product.
"The challenge is for eco-friendly suppliers to meet demand," says Four Seasons Oahu's Director of Food & Beverage Martin Knaubert. "Supplier preference is often given to mandated states and cities but we are committed to making a long term impact in the Hawaiian Islands."
Buying local fish and whole produce is part of the solution and Four Seasons is reaching out to other restaurants to share information about what the Blue Zones Project can do in serving Hawaii communities, from kitchen composting to patronage of local farms.
In shaping the restaurant concepts and menus at Four Seasons, Executive Chef Richard Polhemus is inspired by the many farmers and fishermen on the island. The culinary team at Four Seasons Resort Oahu works directly with island fishermen and farmers along the Waianae coast, sourcing and serving the freshest quality ingredients sourced just miles from the Resort.

"Food needs to be true to itself and relevant to where it comes from. One should be able to smell the soil where the carrot was grown. That's how close it should be," Polhemus says.
Spa options further accentuate the wellness focus. Treatment choreographies at Naupaka Spa draw inspiration from a rich healing history at Ko Olina that dates back centuries. Annually each June, Four Seasons celebrates Global Wellness Day. On Oahu, programs include free morning yoga, lomi-lomi (massage) workshops and poi and taro inspired culinary options.
Each September, Four Seasons Resort Oahu at Ko Olina presents Race Ko Olina, with an emphasis on family fitness, inviting adults to test their endurance in a Sprint Triathlon or 10K and 5K runs, with an Aquathlon and 1K Run for keiki. Registration fees support Kapiolani Medical Center.

"The programming intention is holistic," says Four Seasons General Manager Charlie Parker. "Travellers are looking for immersive, transformative experiences. This can only come from a Resort-wide focus on sustainability and wellbeing, shared by our employees. The philosophy is to leave a better world for generations to come."
About Blue Zones Project
Blue Zones Project is a community-led well-being improvement initiative designed to make healthy choices easier through permanent changes to a city's environment, policy, and social networks. Established in 2010, Blue Zones Project is inspired by Dan Buettner, a National Geographic Fellow and New York Times best-selling author who identified five regions of the world - Blue Zones - with the highest concentration of people living to 100 years or older. Blue Zones Project incorporates Buettner's findings and works with cities to implement policies and programs that will move a community toward optimal health and well-being. Currently, 42 communities in nine states have joined Blue Zones Project, impacting more than 3.3 million Americans nationwide. The movement includes three beach cities in California; 15 cities in Iowa; Albert Lea, Minnesota; the city of Fort Worth; and communities in Southwest Florida, Hawaii, Oklahoma, Oregon, and Wisconsin. Blue Zones Project is a division of Sharecare. To learn more about becoming a Blue Zones Project Approved worksite in Hawaii, contact the Blue Zones Project team in Hawaii at BlueZonesProjectHawaii@sharecare.com.
About HMSA
Caring for the people of Hawaii is HMSA's promise and privilege. Working with employers, providers, government decision makers and consumers, its aim to reach a Māhie vision of a community health system: a system to support the many health and well-being programs and projects that are already underway in the state. HMSA reaches out to people where they live, learn, work and play, so it can empower each and every person to take control of their own health and well-being. HMSA is the most experienced health plan in the state, covering more than half of Hawaii's population. As a recognised leader, HMSA has a commitment to develop reliable, affordable health plans; support members with clear, thoughtful guidance; and embrace its responsibility to strengthen the health and well-being of its community.
About Sharecare
Sharecare is the digital health company that helps people manage all their health in one place. The Sharecare platform provides each person – no matter where they are in their health journey – with a comprehensive and personalised health profile, where they can dynamically and easily connect to the information, evidence-based programs and health professionals they need to live their healthiest, happiest and most productive life. With award-winning and innovative frictionless technologies, scientifically validated clinical protocols and best-in-class coaching tools, Sharecare helps providers, employers and health plans effectively scale outcomes-based health and wellness solutions across their entire populations.
---
---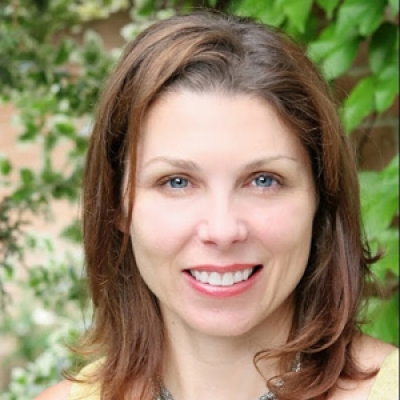 Yvonne Hunter
Director of Public Relations
92-1001 Olani Street
Kapolei, HI 96707
U.S.A.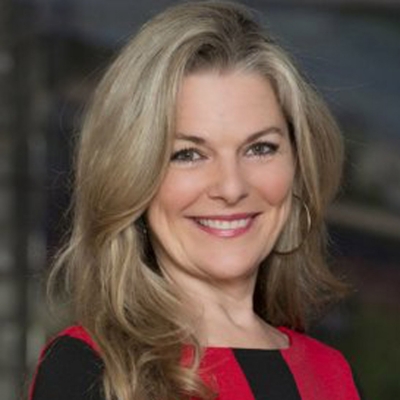 Laura Fairweather
Director of Public Relations, Americas
1165 Leslie Street
Toronto, Ontario M3C 2K8
Canada
---
Four Seasons Resort O'ahu at Ko Olina
PRESS KIT

Visit Four Seasons Resort O'ahu at Ko Olina Website