Back
Celebrate the Magic of the Season at Four Seasons Resort Oahu at Ko Olina
From skateboarding camp to resin painting workshops, Ko Olina creates the most coveted holiday wish-list for discerning travellers
December 2, 2021,
Four Seasons Resort Oahu at Ko Olina, an award-winning private destination resort on Oahu's tranquil western coast, is making its list and checking it twice, all in preparation for a joyful lineup of one-of-a-kind seasonal offerings. Between December 18, 2021 to January 3, 2022, guests are invited to celebrate the season with myriad bespoke experiences, including family-friendly events, artisan workshops, concerts by acclaimed musicians, evening star gazing, wellness activations, holiday dining, and more. 'Tis the season – and time, to embrace a warm escape to paradise.
"After almost two years of holidays and celebrations spent apart, it's time to once again cherish time together with family and friends," notes Michael Mestraud, Senior General Manager of Four Seasons Resort Oahu at Ko Olina and Vice President Residential Operations of the Americas. "Hawaii is always a good idea, but especially during the holidays. Anchored by a modern Hawaii vibe, the Resort has thoughtfully curated daily programming that ranges from contemporary music and arts, to unique fitness classes and hiking expeditions, and plenty of time to relax and reset for the new year."
Holiday programming highlights include:
High-X Class with Tahiti Kemper - Naupaka Spa & Wellness Center
December 18, 2021; 8:30-9:30 am
Get ready to sweat, reset and live well with renowned fitness instructor Tahiti Hernandez Kemper during the resort's new high-energy and adrenaline-infused class. The High-X Class focuses on strength training and endurance during this circuit-training style movement class.
Mantra + Moonlight Retreat - Naupaka Spa & Wellness Center
December 18, 2021; 6:00-7:30 pm
Join a unique transformational wellness retreat to explore metaphysical healing and strengthen mind, body and spirit. Set under the full moon on the Spa's rooftop, enjoy an evening of guided yoga, meditation, and a crystal sound bath.
Kaula Piko - The Source of Strings Exhibit and Talk Story
December 20 and 28, 2021; 1:00-4:00 pm talk story; and 4:00-5:00 pm concert
It's a special exhibit and talk story session to explore the lineage of Hawaii's musical history, including the pioneering influence of the actual design and construction of string instruments. Learn about the introduction of these instruments, such as the ukulele and guitars, which became an integral to Hawaiian music by the late 1800s. A special musical performance by Alan Akaka will follow the talk story.
Poke Culinary Demonstration
December 22 and 29, 2021; 2:00-3:00 pm
Join Chef Michael Arnot as he demonstrates how to make poke, a staple in Hawaii, using a variety of fresh catch. Poke, which means "to slice or cut" in Hawaiian refers to cubes of raw, marinated fish, which is then tossed over rice and topped with vegetables and umami-packed sauces.
Muhala Sound Journey – Sound Bath Experience
December 23 and 30, 2021; 9:00-10:00 am
Relax to a meditative state during this guided sound bath experience with Pi'iali'i Lawson, an intuitive energy re-alignment practitioner. Using crystal sound bowls, chimes and a tuning fork, sound therapy helps to reduce stress, calm the mind, relieve anxiety, realign and balance energetic bodies, and much more.
Ron Artis II – Solo Sunset Concert
December 23, 2021; 5:00-6:00 pm
Enjoy a sunset concert with multi-talented singer-songwriter and instrumentalist Ron Artis II. Raised on Oahu's North Shore, Artis II is well-known for his solo career, along with his collaborations with Mick Fleetwood, Jack Johnson, Jake Shimabukuro, and G Love.
Ko Olina Express – Train Ride
December 24 and 28, 2021 - 1:00-2:30 pm
All aboard the Ko Olina Express! Join Four Seasons for a scenic and festive train ride with Hawaiian Railway Society. Learn about the history of the railways in Hawaii, including the sugar trains during the sugar plantation days, while taking in the beautiful ocean views. There will be plenty of holiday cheer and a sweet surprise. The ride is complimentary, with limited space. Sign up with Concierge in advance.
Story Time with Mrs. Claus
December 24, 2021; 6:00-8:00 pm
On Christmas Eve, join Mrs. Claus under a starry sky on the Hokulea lanai for an evening of hot chocolate and holiday stories.
Santa's Visit and Keiki Party
December 25, 2021; 10:00 am – 1:00 pm
Santa's stopping by paradise after a long journey around the world. Catch Santa paddling to shore on a traditional outrigger sailing canoe as he makes his way to the sandy shores of Ko Olina. Family-friendly activities, including hot chocolate, holiday crafts, jumping castles, face painting, and more will be offered at the keiki holiday event.
Artist in Residence: Nick Kuchar – Artist Workshop
December 28, 2021; 10:00 am - 1:00 pm
Join Nick Kuchar, Four Seasons Artist in Residence, for an open-house style artist workshop. Spread some holiday cheer and work alongside Nick to create custom art. All ages welcome.
Proper Rideshop x Four Seasons Skateboarding Camp
December 31, 2021 and January 1, 2022; 9:00 am – 2:00 pm
Join Proper Rideshop – Hawaii's premier youth development skateboarding training facility, for a special skate camp "dropping in" over the holidays. Mini-shredders ages 7-17 will learn the fundamentals of skateboarding and safety skills, while also building social, mental and physical skills.
New Year's Eve Celebration
December 31, 2021; 9:00 pm – 12:00 midnight
Ring in the New Year in paradise. Enjoy live musical entertainment at the Ohana Pool and countdown to 2022 with family and friends. Cheers to a happy and healthy year ahead.
To learn more about the holiday offerings and special events, contact the Concierge at 808 679 3333.
---
---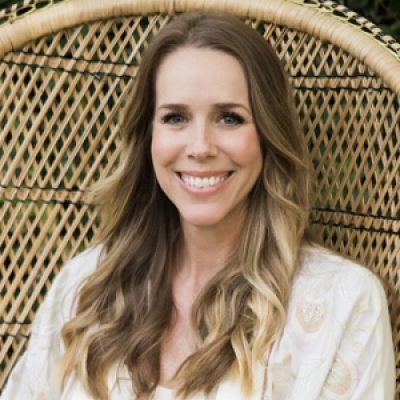 Michelle Edwards
Director of Public Relations and Marketing Communications
92-1001 Olani Street
Kapolei, Hawaii 96707
USA
---
Four Seasons Resort O'ahu at Ko Olina
PRESS KIT

Visit Four Seasons Resort O'ahu at Ko Olina Website