Back
Celebrate an Endless Summer at Four Seasons Resort Oahu at Ko Olina
Resort unveils collection of bespoke programming the entire family will enjoy – from skateboarding camp to wellness rituals, stargazing and culinary classes
May 4, 2023,
Four Seasons Resort Oahu at Ko Olina, an award-winning oceanfront destination resort on Oahu's tranquil western coast, unveils a collection of immersive experiences to celebrate Hawaii's endless summer. Designed to awaken the senses, welcome connections and create unforgettable memories that capture a sense of place on the island, captivating experiences await. Curated experiences range from cultural immersion and wellness rituals to culinary workshops, and outdoor adventures in nature.
"Hawaii is an incredible destination year-round, however there's something even more magical about summertime travel that sparks connection and nostalgia," notes Jason de Vries, Resort Manager of Four Seasons Resort Oahu at Ko Olina. "The Resort has curated a thoughtful activities calendar that focuses on a variety of themes the entire family will enjoy."
The endless summer sampling of activities include:
Spa, Wellness and Fitness
Healer in Residence – Dana Childs - Join Dana Childs, a multi-talented energy healer, intuitive and author – and the Resort's Healer in Residence - for an immersive menu of wellness offerings that combines the power of inner exploration with the dynamism and tranquil beauty of Hawaii. The program includes group guided meditations, individual Oracle card readings, and individual or couple's energy sessions.
Mu Hala Sound Journey - Relax to a meditative state during this guided sound bath experience with Pi'iali'i Lawson, an intuitive energy re-alignment practitioner. Using crystal sound bowls, chimes and a tuning fork, sound therapy helps to reduce stress, calm the mind, relieve anxiety, realign and balance one's energetic body, and much more.
Smudge Stick - Plant Gathering Workshop - A gathering ritual for healing and spiritual practice, join Pi'iali'i Lawson to forage plants around the Resort with prayer and intention. Create a sacred smoke wand to energetically clear the space, items and oneself in the 90 minute workshop.
Pickleball Round Robin Tournament - Join Four Seasons for a friendly pickleball round robin tournament, followed by a Mimosa toast for the group.
Family
Proper Rideshop x Four Seasons Skateboarding Camp - Join Proper Rideshop – Hawaii's premier youth development skateboarding training facility - for a special skate camp "dropping in" over the summer. Mini-shredders ages 7-17 will learn the fundamentals of skateboarding and safety skills, while also building social, mental and physical skills.
Glamping at Camp Kohola, A Kids For All Seasons Program - Enjoy an evening of adventure with crab hunting on the beach, roasting s'mores, dinner, movie, and much more.
Culture
Hike the Realm of the Gods to Kaena Point - Embark on a spiritual journey at Ka'ena Point, a remote and scenic nature reserve at the westernmost tip of Oahu. Hike a little over a mile (1.6 kilometres) to Ka'ena Point, where Kumu Hula La'akea Perry shares stories of the Leaping Rock, long held to be a sacred place where mortal souls make the final leap into the realm of the gods.
Culinary
Poke Bowl Class - Join Executive Chef Michael Arnot as he demonstrates how to make poke, a staple in Hawaii, using a variety of fresh catch. Poke, which means "to slice or cut" in Hawaiian, refers to cubes of raw, marinated fish, which are then tossed over rice and topped with vegetables and umami-packed sauces.
Noe Mixology Masterclass - Sip, shake and stir things up with the engaging and hands-on mixology class at Noe bar. From gin, bourbon and rum to mescal and tequila, the experienced Noe bartenders explore different ways to prepare various spirits during the hands-on, intimate one-hour lesson. Along with the myriad spirits, the masterclass explores all aspects of the art of cocktails – from tools of the trade to the use of fresh ingredients and dehydrated garnish techniques, seasonal purees, fruit infusions, aromatic tips and house-made syrups.
Special Events
Movies Under the Stars - Under a starry Hawaiian sky, sit back, relax and enjoy a movie under the stars on the Ocean Lawn.
Hula Performance with Ke Kai O Kahiki - With a stunning backdrop of the Pacific Ocean, join Kumu Hula La`akea Perry and Hālau Ke Kai O Kahiki, an award-winning hula hālau based in Wai'anae from the west side of Oahu. Enjoy live music, hula, fire knife dancing, and much more.
In addition to the Resort's special summer programming, the ongoing weekly workshop series #FSWAYFINDERS is also available for guests to experience. The program includes a collection of on-site artisan-guided workshops to allow guests to discover first-hand the culture, art, and experiences that make Hawaii unique. Offerings include lauhala weaving, hula lessons, resin wooden surfboard painting, astronomy and stargazing, lei and haku flower crown making, and more.
Whether discovering Oahu for the first time, or rediscovering the allure of the island once again, Four Seasons invites guests to celebrate with a Fourth Night Free offer. One more day to reset, reconnect, and indulge in paradise this holiday season. To elevate the experience even further, The Specialty Suite Lifestyle is the Resort's new luxury suite program providing myriad bespoke access to amenities and experiences ranging from spa and dining to adventure and special services.
To make a reservation, book online or call 808 679 0079.
---
---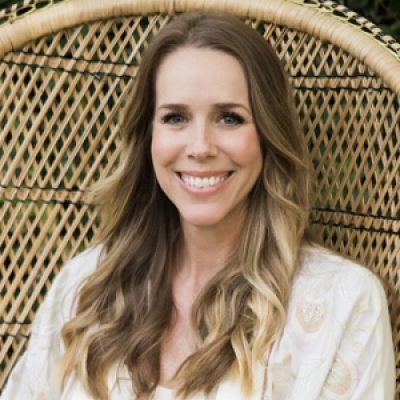 Michelle Edwards
Director of Public Relations and Marketing Communications
92-1001 Olani Street
Kapolei, Hawaii 96707
USA
---
Four Seasons Resort O'ahu at Ko Olina
PRESS KIT

Visit Four Seasons Resort O'ahu at Ko Olina Website