The art of bathing isn't entirely about getting clean. It's about a ritual. Baths dates back thousands of years to ancient times. Whether nourishing, detoxing, healing or cleansing the body, it's about self-care and taking time for yourself.
Are you ready for a good soak? Amanda Schmiege, Director of Spa at Naupaka Spa & Wellness Center at Four Seasons Resort Oahu at Ko Olina, is sharing her "art of bathing" secrets to elevate your bath ritual. Using a few natural ingredients including Epsom salt, sea salt and baking soda, take the plunge with her relaxing cocktail recipe for the skin.
"Creating a bath ritual – one that is customised to your needs, fosters self-care and is truly a simple pleasure that has myriad powerful health benefits," notes Amanda. "From relaxation and stress reduction, to respiratory and digestion, bathing detoxifies the body's overall system."
Here Amanda shares The Art of Bathing basics and recipe:
Bath Basics
Glycerin and castile soap will create the bubbles for the bath.
Temperature – recommend keeping the bath temperature around 99 to 100 degrees F (37-38 C), which is just above the average body temperature. Test the water on your wrist to gauge if it's a comfortable temperature.
Add a few drops of glycerin and castile soap to create bubbles..
Steam room ambiance – close the bathroom door to create steam, which aids breathing and the respiratory system.
Recommend soaking for at least 20 minutes to maximise the benefits.
Natural Bath Salt
1 cup of Epsom salt
½ cup of course sea salt
¼ cup of baking soda
Carrier oil such as coconut, avocado, olive or almond oil or 1 tsp glycerin
10-15 drops of essential oils
Lavender or rosemary for relaxation
Citrus or lemongrass to uplift your mood and rejuvenation
Peppermint or eucalyptus to aid headaches and ignite energy
Clary sage, rosemary, frankincense for anti-inflammatory benefits
Rosemary for focus
Chamomile for sleep
Waterproof jar or container
Mix together all ingredients in a bowl with a wire whisk - 1 cup of Epson salt, ½ cup of course sea salt, baking soda, carrier oil or 1 tsp. glycerin, 10-15 drops of essential oils. Once blended, add one cup to the bath water; remainder add to your jar or container for safe keeping. Light a candle, play music, close your eyes and soak for 20 minutes.
To learn more about Naupaka Spa & Wellness Center or to join the resort's Aloha at Home workshop sessions, visit Four Seasons Resort Oahu Facebook Calendar of Events page.
---
---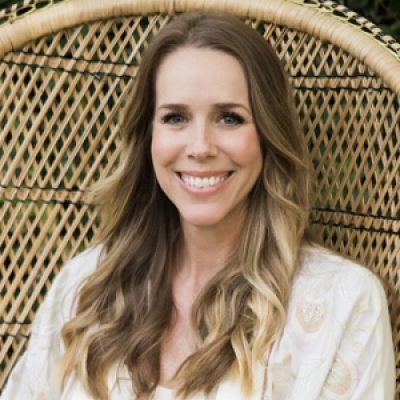 Michelle Edwards
Director of Public Relations and Marketing Communications
92-1001 Olani Street
Kapolei, Hawaii 96707
USA
---
Four Seasons Resort O'ahu at Ko Olina
PRESS KIT

Visit Four Seasons Resort O'ahu at Ko Olina Website