Back
Party Planning 101: How to Make a Four Seasons-Style Charcuterie Board
For most of us, it's easy to spend countless hours scrolling through Pinterest and Instagram for party inspiration and ideas, only to be overwhelmed or intimidated by the endless amounts of flawless content. Now, Four Seasons Resort Oahu Director of Catering & Conference Services – and party planner extraordinaire - Amanda Douglas is sharing her expertise for creating an approachable, beautiful and seasonal charcuterie board for your next gathering. The step-by-step process breaks down the details from selecting the board depending on the occasion to selecting the ingredients.
Charcuterie boards are an idyllic and effortless starter for a casual gathering or a formal occasion. "There really is no right or wrong way to prepare a board, it really comes down to personal preferences and a few stylised tips to arrange the items to impress your guests." Part of Amanda's proven technique for selecting and arranging the items is to mix and match, with the majority of the items found in her pantry.
As Amanda notes, "Charcuterie technically refers to only a selection of cold prepared meats, but I like to think of the spread as more of a 'choose your own adventure,' combining a variety of other elements to balance the meats with a variety of bold flavours – from cheeses and nuts, to jams and crackers."
Here, Amanda shares tips to make a charcuterie board in less than 10 minutes:
Select your board based on how many guests and how many items you plan to display. Think of the board as the backdrop or palette. Use smaller bowls and cups to anchor the arrangement, especially for items such as jams, nuts and olives. Pro tip: in keeping with an eclectic look, the smaller bowls and dishes do not need to match and you do not need to cover the entire board.
Now for the arrangement. Build a base with the larger items first and then work towards the smaller-sized pieces. Place the largest item, such as brie for example, in the centre. This will be your starting point for the placement, and then similar to arranging flowers, you will work around the largest item, placing the remainder of ingredients around the largest focal point.
Choose a variety of meats and cheese, this can be a mixture of mild, medium and bold flavours. Again, this is all based on your personal preference and ideally you can select 2-3 of each based on the size of the spread.
Next, add seasonal and dried fruit, such as oranges, grapes, figs, apricots, dates or sliced apples. The fruit adds vibrant colour and balances the flavours. Along with the fruit, sprinkle in a variety of nuts such as almonds, walnuts or roasted pumpkin seeds.
Include 1-2 jams, including apricot or raspberry, and 1-2 spreads such as hummus or a tapenade. The combination offers a sweet and salty balance for the overall flavour palate.
Last, place a variety of crackers and sliced breads throughout the board to pair with the meats, cheeses and spreads.
For more inspiration or to join the join the Resort's Aloha at Home workshop sessions, visit Four Seasons Resort Oahu Facebook Calendar of Events page.
---
---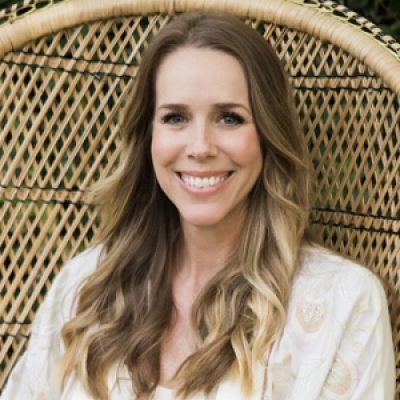 Michelle Edwards
Director of Public Relations and Marketing Communications
92-1001 Olani Street
Kapolei, Hawaii 96707
USA
---
Four Seasons Resort O'ahu at Ko Olina
PRESS KIT

Visit Four Seasons Resort O'ahu at Ko Olina Website