Back
Reeling in Our Very Own Fish Sommelier
One fish, two fish, red fish, blue fish! At Mina's Fish House, the acclaimed line-to-table beachside restaurant at Four Seasons Resort Oahu at Ko Olina by James Beard Award-winning Chef Michael Mina, the theme goes something along the lines of the iconic rhyme, but with a Mina's twist - "ono, ahi, mahi mahi." The mouth-watering list of fresh catch is recited tableside by none other than the Resort's very own fish sommelier.
Similar to a wine sommelier, a knowledgeable and highly-trained wine professional who specialises in every aspect of wine service including pairings with food, a fish sommelier is just that (just swap out the wine bit and replace with fish!). Created by Chef Mina, the fish sommelier's unique role is to offer guests a tableside education on Hawaiian fish, along with recommendations on pairings, including the restaurant's signature whole-fish preparations. Again, like a wine sommelier, the fish sommelier takes the time to greet guests tableside and discuss their seafood preferences, make suggestions based on texture, preparation and taste.
The fish sommelier exists to make the Mina's Fish House experience engaging and enriching for guests – inviting a deeper connection to Hawaii's rich culture and spirit of aloha. One of the most satisfying elements of the fish sommelier role is to expand the guest's culinary horizons to discover delicious fish beyond Hawaii's well-known staples of mahi-mahi and the now globally renowned ahi-tuna poke. Guests learn that fish flavours can range from delicate and sweet to rich, meaty and full. Local choices include opakapaka, opah, onaga, swordfish and kampachi.
Taking it a step further, Mina's Fish House offers a "Fish with the Somms" program. Guests of Four Seasons have the option of fishing with the fish sommelier team, including night fishing on Pohaku Point, just steps from the restaurant. Inquiries can be Mina's Fish House or the Concierge Desk for fishing experiences ranging from a few hours to a full day.
About Mina's Fish House
Mina's Fish House re-imagines the Hawaiian fish house theme by combining the seafood bounty direct from pristinely clear Hawaiian waters. Featuring a vibrant tiki-themed cocktail program and wines designed to elevate every dish, Mina's Fish House offers guests a unique beachside dining experience. Aged with a warm patina throughout, the restaurant seamlessly connects the inside with the outside and gracefully plateaus from the interior bar and dining room space down multiple exterior decks, ending with beachside "feet in the sand" dining options. Rustic, island-inspired design elements anchor the space, creating an irresistibly warm ambiance for locals and travellers: from a large, custom bar and pool table to comfortably clustered "living rooms" in the interior, to the terraced, sun-bleached deck leading down to the beach.
Mina's Fish House is open daily for a 3:00 to 5:00 pm happy hour, followed by dinner service. Reservations are available on OpenTable or by calling 808 679 3042.
---
---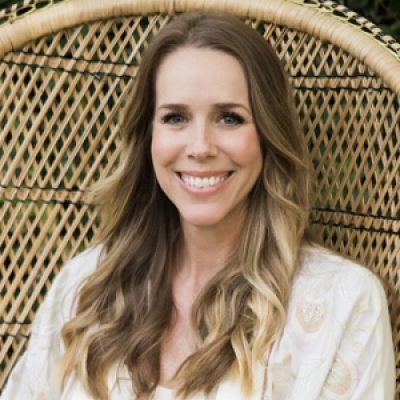 Michelle Edwards
Director of Public Relations and Marketing Communications
92-1001 Olani Street
Kapolei, Hawaii 96707
USA
---
Four Seasons Resort O'ahu at Ko Olina
PRESS KIT

Visit Four Seasons Resort O'ahu at Ko Olina Website