Back
Lokahi's Story: Rare Ni`ihau Shell Jewelry Maker a Feature at Four Seasons Moonlight Market
"I came about doing this five years ago," says craftsman Lohaki Orian of Ha`aheo Hawaiian, born and raised in Waianae. "I met my kumu, Kele Kanahele, at a workshop similar to the ones I do at Four Seasons Resort Oahu at Ko Olina. Kele is from Ni`ihau and I fly back and forth to Kauai to get the shells off the beach or I get finished pieces that I sell for the family. Only a handful of people are allowed to pick the shells. Certain colours and shells come up on the beach and some colours are more rare then others."
Ni`ihau (known as "the forbidden island") retains a mysticism in the Hawaiian Islands for both locals and visitors. The shells cannot be found anywhere else in the world.
Every piece is distinct, Orian says. The uniqueness of each piece adds to the value. Some of his leis have many strands. Depending on the type of shell and the colours, it can take anywhere from a few weeks to a year or two years to finish a single piece of jewelry. Long leis with multiple shell strands take longer. Short necklaces and bracelets are easier to acquire. The term lei, in Hawaiian, is an adornment: a lei a e po`o (worn around the head), lei 'A`i (worn around the neck) or lei kupe`e (worn around the wrist or ankle.)
Although science may elucidate the process by which the shells are formed, Lohaki says Hawaiians appreciate the mystery of their origin. There are three types of Ni`ihau shells: momi (pearl), kahelelani (pathway to heaven) and laiki (shells resembling rice.) Momi shells come in five colours, kahelelani in twelve and rice shells come in five colours. All of this, and the intricate craftsmanship involved, Lohaki learned from his kumu.
The master craftsman also mentors with Kay Yasuda, a kumu who has been lauhala weaving for more than twenty years. Six years ago, Yasuda took Orian on as her apprentice. Lauhala is one of most stable plants in all of Polynesia and for generations. Hawaiians have relied on it for their everyday needs: weaving baskets, mats, hats and even sails for their canoes. From lauhala, Lokahi designs the earrings, bracelets and clutches that are on display at Four Seasons Moonlight Market.
"I like to work with my hands," Lokahi says. "I like working with small intricate things, sewing or origami or shell jewelry making. Connecting to the shells and finding a Hawaiian cultural purpose became my passion."
Celebrating culture, craftsmanship and connection to place is a central theme at Four Seasons.
Lokahi Orian is one of more than 30 Hawaiian artists and crafters presenting custom designed one-of-a-kind products at Four Seasons quarterly Moonlight Market. Open to the public, the Moonlight Market evolved as a collective of the artists and artisans featured in the Resort's #FSWayfinders program and has grown to a curated exhibition of more than thirty vendors whose work captures a deep sense of place in Hawaii.
---
---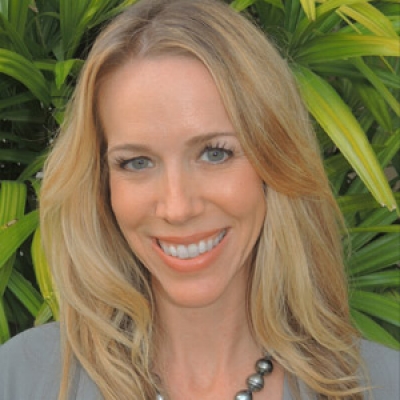 Michelle Edwards
Director of Public Relations and Marketing Communications
92-1001 Olani Street
Kapolei, Hawaii 96707
USA
---
Four Seasons Resort O'ahu at Ko Olina
PRESS KIT

Visit Four Seasons Resort O'ahu at Ko Olina Website