Back
An Evening with Chef Jean-Georges Vongerichten at The Ocean Club, A Four Seasons Resort
Chef's heartfelt return to The Bahamas will raise funds for Hurricane Dorian food relief
October 17, 2019,
World-renowned Chef Jean-Georges Vongerichten resumes command of his namesake restaurant at The Ocean Club, A Four Seasons Resort on Friday, October 25, 2019. At a time when travel to The Bahamas is most needed, he hosts an evening of cordiality, hospitality and delicacy at DUNE restaurant. Proceeds from menu sales will go to World Central Kitchen, among the first charitable initiatives on the ground in areas distressed by Hurricane Dorian.
On his timely return to The Ocean Club, Chef Jean-Georges Vongerichten comments, "I have been coming to The Bahamas and staying at The Ocean Club since we opened DUNE in October 2000. Over the last 19 years, I have grown to love the island, its culture and the people. I have witnessed the effects of Mother Nature several times on The Bahamas and have always seen it prevail; this time is different. I am making it my priority to give back to the community that has welcomed me and so many visitors over the years. It's a pleasure to host this event in benefit of the ongoing relief World Central Kitchen provides to those affected by Hurricane Dorian."
The Resort, surrounding Paradise Island and Nassau were unaffected by the recent storm that left devastation to life and property on the northern islands of Grand Bahama and The Abacos.
Humbled to be spared, DUNE is the only oceanfront evening restaurant in the area; the idyllic backdrop for this evening of upscale Bahamian hospitality. Starting with a hosted social event at DUNE Bar, guests will whet their appetites with menu classics such as truffle fritters; chicken samosa with cilantro yogurt sauce; and seasonal and newly-introduced cocktails. The evening continues with a four-course set menu, showcasing fresh inspirations and inclusive of an amuse-bouche from Chef Jean-Georges' newly opened restaurant at Four Seasons Hotel Philadelphia.
Chef Jean-Georges in conjunction with The Ocean Club, A Four Seasons Resort, presents the following menu:
Egg toast caviar
Yellowfin tuna tartare, yuzu mustard sauce, shaved fennel
Strawberry grouper, lemon-turmeric emulsion, slowly roasted carrots and tarragon
Wagyu beef tenderloin, house-made goat chili butter, baby bok choy and crushed sesame
Carrot cake sundae; and chocolate mousse with peanut caramel, chocolate crunch, passion fruit sorbet, vanilla ice cream
Reservations are limited and necessary. Call +1-242-363-2501 for seatings.
The four-course dinner is priced at USD 275++ per person, and is available at DUNE by Jean-Georges on Friday, October 25 and Saturday, October 26, 2019. Chef Jean-Georges will be present only on Friday, October 25.
Ongoing Relief Efforts
The need for relief is ongoing, with the Resort sending financial contributions to International Medical Corps and World Central Kitchen. Available through December 21, 2019 is the Stronger Together offer, which includes a USD 200 donation from the Resort to International Medical Corps.
About World Central Kitchen
World Central Kitchen, founded in 2010 by Chef José Andrés, uses the power of food to strengthen communities through times of crisis and beyond. WCK has transformed the field of disaster response to help devastated communities recover and establish resilient food systems. Since its founding, WCK has served more than 10 million meals to survivors of natural disasters and other crises around the world. Most recently, WCK has been feeding survivors of Hurricane Dorian in The Bahamas, where they've served more than 1 million meals.
---
---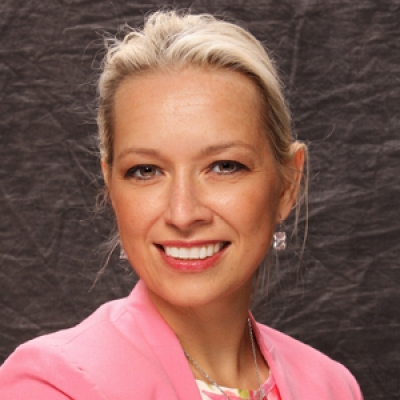 Viktoria Riley
Director of Marketing
777 Yamato Road, Suite 502
Boca Raton, Florida 33487
USA
---
The Ocean Club, A Four Seasons Resort, Bahamas
PRESS KIT

Visit The Ocean Club, A Four Seasons Resort, Bahamas Website