Back
Unveiling New Two-Bedroom Plunge Pool Villas: The Ocean Club, A Four Seasons Resort, Creates the Ideal Haven for a Retreat to The Bahamas
December 18, 2019,
Dreams of turquoise waters lapping white sand beaches, trimmed in emerald jungle, blend into reality at The Ocean Club, A Four Seasons Resort, Bahamas. The world's most discerning travellers have made their home here for generations, revelling in the legacy of the Caribbean's most iconic Resort. And as these dedicated travellers have matured, raising families of their own, The Ocean Club has continuously elevated its offerings, most notably, through the renovation and transformation of garden cottages into the luxe hideaways now known as the Two Bedroom Plunge Pool Villas.
Secluded within the garden grounds, these two idyllic villas offer a secluded beachhouse retreat at the edge of the Resort. Return from a day at the beach to a private courtyard with decadent plunge pool, enclosed for absolute privacy and al fresco entertaining under the clear Bahamian sky. Sliding door access to the master bedroom is separate from the main entrance, which opens through French doors to a bright and airy interior. Hardwood floors and a graduated ceiling pull the eyes to every corner of these stand-alone hideaways. Appointed and inspired by the Resort's white sand beach, cosy-yet-refined furnishings make families and friends feel everlastingly at home. Each of the two bedrooms offer a double-vanity, en-suite bathroom; the master includes a glass shower and eggshell bathtub. Bedroom configurations include a master king bed and double queen beds. A convertible sleeper sofa in the living area brings occupancy to a maximum of eight guests.
"Privacy is paramount within these grounds," says General Manager John Conway. "Our new plunge pool villas are meant to offer long-term residence in the Resort with close proximity to our famed beach and iconic Versailles Gardens. We've created them for families and guests seeking the refined opulence of a Bahamian beachhouse with utter seclusion."
Bookings for the new Two Bedroom Plunge Pool Villa are available from mid-December 2019. Prices start from USD 3,500 per night, subject to local tax and service charge.
---
---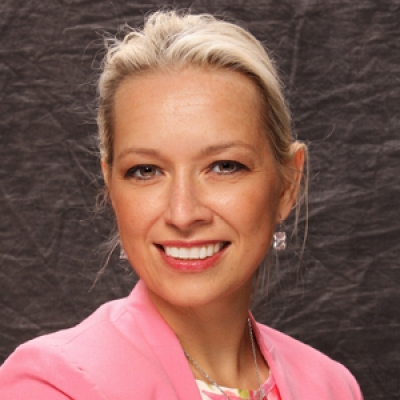 Viktoria Riley
Director of Marketing
777 Yamato Road, Suite 502
Boca Raton, Florida 33487
USA
---
The Ocean Club, A Four Seasons Resort, Bahamas
PRESS KIT

Visit The Ocean Club, A Four Seasons Resort, Bahamas Website