Back
The Ocean Club, A Four Seasons Resort, Bahamas and Château d'Esclans Introduce a Rosé Paradis Garden
The pop-up experience will arrive on Paradise Island in November 2021
October 22, 2021,
The Ocean Club, A Four Seasons Resort, Bahamas, in partnership with Château d'Esclans, announces the upcoming opening of a Rosé Paradis Garden, an enchanting pop-up experience transporting guests from the storied Versailles Gardens of Paradise Island to the south of France. Opening on November 11, 2021, guests are invited to enjoy Whispering Angel as well as rosés from the Château d'Esclans portfolio within The Ocean Club's expansive Versailles Terraced Gardens. With a history that echoes the glamour and luxury for which the Resort is famed, this idyllic setting reminiscent of the Cote D'Azur will serve as a place for guests to enjoy a special rosé pairing menu in lounge style seating.
"We are thrilled to be bringing to life the iconic Versailles Gardens in this magical way for our guests," says John Conway, General Manager of The Ocean Club, A Four Seasons Resort. "In the lead up to our Diamond 60-year anniversary in 2022, this partnership will kick off an exciting year of activations at our glamorous Resort. As guests experience the vibrant Rosé Paradis Garden, they will feel as if they've been transported to days long ago while sipping wines from Château d'Esclans as part of this special experience."
Tucked away within the Resort's grounds, guests will descend past the photogenic Versailles Pool and Terrace to the first tier to enter the Rosé Paradis Garden. This quarter mile stretch of impeccably manicured greenswards houses a personally curated collection of stone and bronze statues imported by George Huntington Hartford II, heir to A & P Tea Company and former owner of the Resort and Paradise Island. The Gardens ascend to 12th century cloisters overlooking Nassau Harbour for a truly remarkable experience like no other.
The thoughtfully curated menu includes dishes from the field, sea, land and heart with a robust offering of Château d'Esclans rosés and rosé bubbles. Guests will indulge in the finer things such as ossetra caviar blinis or foie gras au torchon while sipping on wines by the glass or bottle.
The furniture featured in the pop-up was sourced from various antique markets and shops throughout the south of France. Each item was refurbished in the exact same shade of lush pink as Whispering Angel rosé. Special fabrics were also curated to create the perfect marriage of Provence and Paradise Island vibes during the restoration of the collection of garden furniture.
Idyllically situated in the heart of Provence, Château d'Esclans is a prestigious estate and winery producing category-leading rosé wines. Co-owner Sacha Lichine oversees one of the most highly regarded portfolios of high-quality rosé expressions: Whispering Angel, Rock Angel, Les Clans and Garrus. Initially conceived with the late Patrick Léon, its founding consulting oenologist, and his son Bertrand Léon, Château d'Esclans' technical director, the wines are made with an unmatched sense of accumulated detail and remarkable precision. Château d'Esclans and Domaines Sacha Lichine, from where Whispering Angel, today's worldwide reference for rosé, was conceived, is the fastest growing range of fine wines to be introduced to the world from France. Since its first vintage in 2006 and during the past two decades, the portfolio has achieved unprecedented growth within the rosé category.
"Our team couldn't be more thrilled to have our entire portfolio of luxury rosés as part of this exciting partnership and menu pairing for The Ocean Club's guests," says Paul Chevalier, Vice President Château d'Esclans at Moët Hennessy USA. "We hope this activation transports guests to the most beloved and iconic French destinations – a royal Versailles Gardens experience while sipping rosés from the heart of Provence."
About Château d'Esclans
Château d'Esclans, a magical property, is situated in the heart of Provence, northeast of St. Tropez overlooking the Esclans Valley with the Mediterranean coast in the faint distance. The vision of Sacha Lichine with his acquisition of the Château in 2006 was to create the greatest rosés in the world igniting the "Rosé Renaissance."
---
---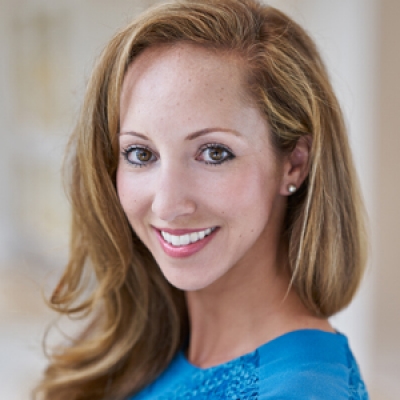 Dana Berry
Senior Director of Public Relations
10100 Dream Tree Boulevard
Orlando, Florida 32836
USA
---
The Ocean Club, A Four Seasons Resort, Bahamas
PRESS KIT

Visit The Ocean Club, A Four Seasons Resort, Bahamas Website