Back
The Ocean Club, A Four Seasons Resort, Bahamas Unveils Commemorative Coffee Table Book in Partnership with Assouline
The limited-edition tome celebrates 60 years of glitz and glamour on Paradise Island with never-before-seen archival images
January 30, 2023,
The Ocean Club, A Four Seasons Resort, Bahamas announces a partnership with luxury publisher Assouline to launch a limited-edition commemorative coffee table book. Discover one of the globe's most storied and iconic hotels in The Ocean Club, the definitive tome on the Bahamian property founded by notorious supermarket heir Huntington Hartford in 1962. A favourite haunt of Slim Aarons and the jet-set crowd, and the location of a James Bond movie, the Resort, now celebrating its sixtieth anniversary, continues to set the standard in singular and star-studded tropical luxury. A limited number of books will be available for purchase on Assouline's website in February 2023.
Featuring the remains of a twelfth-century Franciscan monastery imported from France and regal terraced gardens in the style of Versailles, the hotel opened with a gala, the legendary Bal du Paradis, covered all around the world and attended by Zsa Zsa Gabor, five United States senators, and Europe's most glamorous prince and princesses. Over the years, the Ocean Club would continue its legacy-building, hosting the Beatles, a career-making performance by Whitney Houston, the wedding of Cindy Crawford to Casamigos creator Rande Gerber, and, most memorably, the 2006 James Bond movie Casino Royale starring Daniel Craig.
"I'm delighted to produce the first commemorative book in The Ocean Club's incredible 60 years, with esteemed publishing house Assouline," says Viktoria Riley, Director of Marketing, The Ocean Club. "This beautifully designed book is destined to be a favourite of those fond of our iconic destination. The Ocean Club's guests, many who return year after year, and those who have celebrated a special occasion with us, such as a wedding in our gorgeous Versailles Gardens, will undoubtedly wish to own a copy. The pages of this book inspire and delight, while sharing the history of our beloved resort. Our entire team is honoured to collaborate with Assouline on this keepsake."
In 2017, the Ocean Club became a Four Seasons Resort, a development that has only burnished the property's luxury credentials as one of the Caribbean's most exciting destinations. Today, guests can sample cuisine from chef Jean-Georges Vongerichten's ocean-side restaurant DUNE, indulge in three pools and an award-winning spa, play golf and tennis at the hotel's best-in-class course and courts, and delight in the Ocean Club's most precious resource, its collection of long-time employees, some of whom have been working there since day one.
"It's 35 acres for 107 room keys. That will never happen again, especially on a location like this," says the Resort's General Manager John Conway. Indeed, for six decades The Ocean Club has offered its guests a very special experience: their own piece of paradise.
The author of the book James Reginato is a writer-at-large for Vanity Fair and is the author of Growing Up Getty: The Story of America's Most Unconventional Dynasty; Great Houses, Modern Aristocrats; and The Carlyle. A graduate of Columbia University, he lives in New York City.
The Ocean Club will be available for purchase directly on the Assouline web site and select copies will be available for purchase at the Resort. For more information on The Ocean Club, A Four Seasons Resort, Bahamas visit the Resort's press kit and for additional details on The Ocean Club visit the book's press kit here.
About Assouline
Founded in Paris in 1994 by Prosper and Martine Assouline, Assouline is the first luxury brand on culture. It began with the desire to create a new, contemporary style of book, using the couple's experienced eye for visually rich stories and compelling narratives. Guided by their passion for knowledge, culture and travel, the Assoulines have since expanded their vision to 1,700 titles in three main collections, along with special editions and unique library accessories - a grand oeuvre of inspiring creations. Throughout the last quarter of a century, the brand has established a network of international boutiques in prominent locations across the globe. Assouline has also inaugurated a curated library service, working closely with clients to visualize, design, and develop bespoke, one-of-a- kind libraries. With a distinguished team of creative talents - which includes the founders' son Alexandre - the brand continues to reinvent the notion of true luxury. Assouline's roster of collaborators includes some of the world's most respected brands, artists, photographers, writers and designers. Assouline continues to exude an unparalleled signature style and elegant savoir faire, which has globally redefined modern publishing.
---
---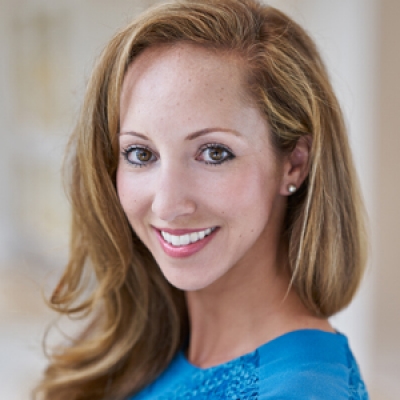 Dana Berry
Senior Director of Public Relations
10100 Dream Tree Boulevard
Orlando, Florida 32836
USA
---
The Ocean Club, A Four Seasons Resort, Bahamas
PRESS KIT

Visit The Ocean Club, A Four Seasons Resort, Bahamas Website