Back
A Celebration of Summer: Four Seasons Hotel One Dalton Street, Boston Gives Guests Plenty of Reasons to Stay and Experience the City This Summertime
July 29, 2019,
Boston One Dalton, U.S.A.
Summer is a great time to explore Boston. "America's Walking City," as it has come to be known, is perfect for strolling between diverse neighbourhoods, allowing visitors to discover the city at their own pace. Those seeking a more animated experience and a deeper connection with the city of Boston can find a vibrant summer program of music, entertainment and dining-driven events that locals and visitors alike all enjoy. Perfectly located in the Back Bay, Four Seasons Hotel One Dalton Street, Boston offers the ideal jumping off point for any summer stay, regardless of one's chosen itinerary.
Music fills the air throughout the summer with concerts of all genres across multiple city locations. On the Esplanade, the GroundBeat Riverfront Music Series showcases a diverse set of musical styles and performers fill a schedule from June to September each year. The linear park that traverses Boston's Downtown neighbourhood, otherwise known as the Greenway, hosts the NEMPAC Jazz in the Park Series, as well as Berklee College of Music's very own calendar of concerts at the same location. Visitors are encouraged to bring a picnic and enjoy the sounds of some of the Berklee's finest musicians. Finally, City Hall Plaza's long running Dorothy Curran Wednesday Night Series feature exciting entertainment for music lovers of all ages.
This summer, passports are not required to immerse one's self into Boston's cross-cultural festivals that celebrate the traditions, cuisine, music and dance of other nations. Boston's Trinidad-style Carnival takes place in August the weekend before Labor Day. A feast of sights and sounds complement the authentic cuisine of the Caribbean on offer, as visitors get the chance to see colourful costumes, decorative parade floats and witness the infectious percussion rhythms of the steel drum bands as the carnival makes its way to its main staging point at Franklin Park.
Boston's famed Italian neighbourhood in the North End celebrates the 100th Annual Saint Anthony's Feast street festival August 22-25, 2019 where visitors can expect parades, strolling singers, live entertainment, authentic Italian street food and of course, a variety of outdoor religious ceremonies to wonder at.
For those who seek out a culinary journey in the city, Boston has a seemingly endless supply of street-side cafes and bistros already. To add to the already vast range of dining options in the city, hungry patrons are presented with the annual Dine Out Boston event every August. Formerly known as Restaurant Week Boston, visitors get an opportunity to sample area restaurants at special prices with participating restaurants offer prix fixe menus for lunch and dinner. In the first weekend of August, Boston's historic Fish Pier plays host to the Annual Boston Seafood Festival. A family-friendly event that celebrates New England's maritime heritage and seafood cuisine, food and festivities will satisfy all appetites for entertainment.
World class entertainment is within walking distance of Four Seasons Hotel One Dalton Street, with live open-air music concerts at the historic Fenway Park. Exciting line-ups includes headline acts such as Zac Brown Band, and later in the season the venue plays host to The Who and Billy Joel.
For visitors seeking outdoor escapes, the city boasts a number of green spaces such as The Emerald Necklace Conservancy's historic park system that provides its very own summer line up of concerts, fitness activities and movies - endless opportunities to reconnect with nature just a stone's throw from Four Seasons Hotel One Dalton Street, Boston.
Stay in Boston's newest Four Seasons this summer: A special Summer Opening Offer features 20 percent savings on the regular room rate through September 6, 2019. For all reservations, call 1 800 819 5053 or book online.
---
---
Kristi Blake
Director of Public Relations and Communications
1 Dalton Street
Boston, Massachusetts 02115
USA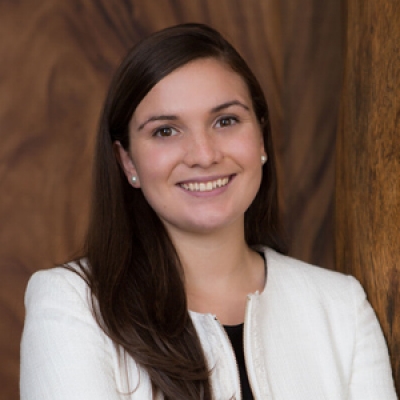 Katie Eldemery
Digital Marketing Coordinator
1 Dalton Street
Boston, Massachusetts 02115
USA
---
Four Seasons Hotel One Dalton Street, Boston
PRESS KIT

Visit Four Seasons Hotel One Dalton Street, Boston Website