Back
Two Perfect Ways to Say "I Love You" at Four Seasons Hotel One Dalton Street, Boston
Create special memories with a loved one this Valentine's Day with a choice between an elegant dining experience at One+One Restaurant, or a thoughtfully curated luxury Wellness Staycation package
January 22, 2020,
Boston One Dalton, U.S.A.
Four Seasons Hotel One Dalton Street, Boston provides a pair of beautifully crafted options this year for guests to mark Valentine's Day with that special someone. From a bespoke romantic stay package with a focus on wellness, to a high-end dining experience, there is every reason to make Four Seasons the perfect venue to celebrate love and romance.
Aneesh Sharma, the Hotel's Director of Food and Beverage and the driving force behind the dining experiences at Four Seasons Hotel One Dalton Street, Boston, proudly presents the inaugural event of his new concept, "The One+One Exclusive Dining Series" beginning this Valentine's Day with an elegant four-course menu inclusive of wine pairings, priced at USD 165 per person.
One+One, the second-level restaurant that has fast developed a reputation as Boston's chic new destination for breakfast and Weekend Brunch, transforms with ease by night into a sophisticated dining venue for special events and functions, as will be the case on February 14, 2020 when Four Seasons Hotel One Dalton Street, Boston unveils the Exclusive Dining Series, with the Hotel's expert chefs having masterminded a sumptuous menu designed to celebrate the season of love.
"This Valentine's Day is the perfect opportunity for us to launch an exclusive series of dining events for 2020 that will showcase the culinary prowess of the team here at One Dalton," explains Aneesh.
"I'm so excited to see our guests enjoying this elegant menu in the wonderful atmosphere we intend to create, and I'm thrilled to be able to announce that we've secured high quality live entertainment to match," he smiles, pointing to the confirmation that Berklee College of Music graduate and singer/songwriter Jillian Chamberlin will be performing live for diners in One+One for the occasion, accompanied by a keyboard player.
The four-course dining experience includes Champagne and red and white pairings throughout the meal and is presented for the price of USD 165. A food-only package is offered for USD 115.
Senior Sous Chef Kelley Schmidt, a Four Seasons culinary veteran with previous postings including Denver, Colorado and Oahu, Hawaii, presents an exquisite amuse bouche of Russian ossetra caviar served with Champagne as a prelude to a lovingly presented corn agnolotti starter with porcini-parmesan foam, with black truffle shaved tableside.
Chef Kelley demonstrates his unrivalled passion for using only the highest quality ingredients by presenting two choices of main course between a delicately prepared Dover sole imported from its source in the English Channel and a wagyu tenderloin from Miyazaki in Japan. Both entrees are accompanied with Chef's choice of sides to share including horseradish creamed spinach, heirloom carrots and dukkha and butter poached asparagus.
Executive Pastry Chef Rob Differ arranges a finale with suitable sophistication and style, with a choice for guests between an expertly prepared meyer lemon givre with lemon sorbet and a Manjari chocolate namelaka with passionfruit and a "liquid brownie." And upon departure, Chef Rob has ensured that diners will be presented with a thoughtfully arranged box of chocolate confections, hand-made by the expert pastry team of Four Seasons Hotel One Dalton Street, Boston.
With spaces limited, and only one seating per table for the evening to allow for an intimate experience for guests to savour, early reservation is recommended by OpenTable or by calling +1 617 377 4888.
Love Alchemy Stay Package
One can go one step further to create special Valentine's Day memories, bringing sweethearts closer together with a romantic stay package at Four Seasons Hotel One Dalton Street, Boston.
The Love Alchemy Package includes:
A one-night stay for two guests, in choice of guest room or suite
A Champagne welcome amenity
The Love Alchemy 80 minute spa treatment at The Wellness Floor for two guests
Matching April Soderstrom crystal bracelets, and a beautifully packaged rose quartz love heart gift
In room dining breakfast
Complimentary late checkout
The package has been crafted by McKenzie Cassidy, The Wellness Floor at One Dalton's dedicated Wellness Manager. Recognising that outside visitors to the Hotel's spa are increasingly short of time away from the distractions of daily life to spend with loved ones, she has put together an experience that guests can enjoy as part of their quality time together at The Wellness Floor.
"I'm so pleased to offer the Love Alchemy treatment as part of this package. It's the perfect spa treatment for two guests to enjoy together, with two therapists expertly delivering a side-by-side massage for the couple," explains McKenzie, who goes further to explain how the package gives guests more time together. "The Wellness Floor is a perfect space to unwind together after a treatment, the stunning indoor pool is perfect for that and we now have a superb Wellness menu served there so our guests can linger for longer!"
In partnership with The Wellness Floor at One Dalton, artisan jewellery maker April Soderstrom contributes the thoughtful addition to the Love Alchemy Package experience, with two very special gemstone bracelets for the couple to keep as a memory of their time together. The bracelets are arranged with stones that possess symbolic meanings and allow "good energy flow" to the wearer, making them a perfect gift to a friend, family member, or anyone in need of a boost from Mother Earth.
In the spirit of allowing guests to take their time during the Love Alchemy Package, the experience concludes with breakfast served to the guest room or suite, and a guaranteed check-out, allowing guests to savour and reflect on an experience to cherish.
Make Valentine's Day an extra special occasion with Four Seasons Hotel One Dalton Street, Boston. To create a romantic journey, call 1 800 819 5053 or book online.
---
---
Kristi Blake
Director of Public Relations and Communications
1 Dalton Street
Boston, Massachusetts 02115
USA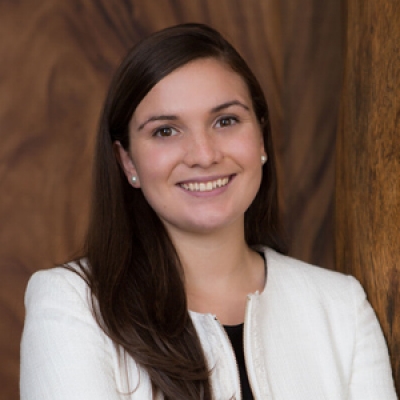 Katie Eldemery
Digital Marketing Coordinator
1 Dalton Street
Boston, Massachusetts 02115
USA
---
Four Seasons Hotel One Dalton Street, Boston
PRESS KIT

Visit Four Seasons Hotel One Dalton Street, Boston Website