Back
Four Seasons Hotel One Dalton Street, Boston Launches a Dedicated College Campus Experience
Curated specifically for welcoming prospective students, graduates, alumni and families to the best college town in the USA
April 28, 2021,
Boston One Dalton, U.S.A.
Boston is renowned for being one of the best college towns in the United States, with more than 35 colleges in the metropolitan area and a plethora of opportunities for students. With this in mind, Four Seasons Hotel One Dalton Street, Boston launches a dedicated College Campus Experience with a variety of offerings to welcome graduates, alumni and families to the city.
"Boston is home to some of the most prestigious colleges in the country and offers an unprecedented number of opportunities for students and families visiting the city. We are delighted to be offering a number of unique experiences, designed specifically for prospective students, alumni and their families. Our goal is to make this special time completely seamless and to provide a wonderful stay for our guests so they can enjoy all that Boston has to offer, while simultaneously being prepared for campus tours, gatherings, reunions and graduations," says Reed Kandalaft, General Manager.
College Campus Overnight Experience
Researching and discovering a future university or college is an exciting time for any parent or student. Four Seasons Hotel One Dalton Street, Boston has thoughtfully curated a dedicated College Campus overnight experience, which ensures that the prospective student or alumni and their families are set up for success and well prepared for the days ahead.
Guests who book this overnight experience will receive a college-themed amenity specific to their college of choice, a branded Four Seasons backpack filled with bottled water and snacks for the day, notebook and pen ready for taking notes in an instant, a college-themed postcard with an insider tip by alumni specific to the college of choice, and an overnight stay at the Hotel. As many of the One Dalton team have personally attended local Boston colleges, the Hotel team is also able to offer suggestions and recommendations and give prospective students the inside scoop on college life at any of these prestigious schools.
Reservations for the College Campus Experience can be made online.
Rates start at USD 695 per night and are valid throughout the year until December 30, 2021.
City and University Tours
For first-time visitors to Boston or visitors who would like to spend some time exploring the city and various university campuses, Four Seasons Hotel One Dalton Street, Boston can arrange a private chauffeur-driven tour for the entire family. The designated university and city tour guide will work hand-in-hand with the guest to design a specially curated two to three hour tour based on individual guest preferences. Additionally, the team at One Dalton can liaise with the admissions office of choice and assist with setting up a campus tour for prospective students and families.
For reservations, call 617 530 1388.
Behind-The-Scenes One Dalton Experience
For any students attending hospitality programs at local colleges, Four Seasons Hotel One Dalton Street, Boston offers a complimentary behind-the-scenes Hotel tour with Reed Kandalaft, General Manager, or another department head or Hotel leader, based on availability. This once-in-a-lifetime tour allows students a "real world" experience and is intended to build upon the theories that students are learning in the classroom related to tourism and hospitality studies. This experience is available exclusively to guests of the Hotel and must be booked in advance.
For reservations, call 617 530 1388.
---
---
Kristi Blake
Senior Public Relations Director
1 Dalton Street
Boston, Massachusetts 02115
USA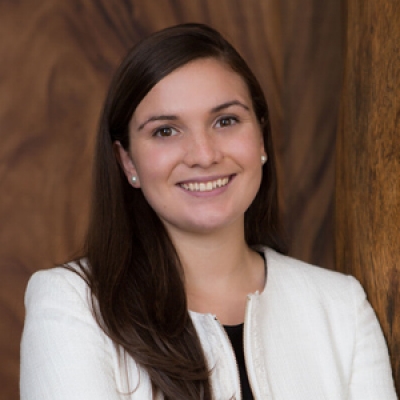 Katie Eldemery
Digital Marketing Coordinator
1 Dalton Street
Boston, Massachusetts 02115
USA
---
Four Seasons Hotel One Dalton Street, Boston
PRESS KIT

Visit Four Seasons Hotel One Dalton Street, Boston Website