Back
Celebrate an Intimate Soiree at Four Seasons Hotel One Dalton Street, Boston
The perfect setting for intimate celebratory gatherings
February 24, 2021,
Boston One Dalton, U.S.A.
With the new year in full swing, large, formal events have taken a backseat to smaller, more intimate gatherings, and this year is now the perfect time to make the most of special moments with loved ones. With this in mind, Four Seasons Hotel One Dalton Street, Boston has curated a special experience - An Intimate Soiree - designed for more intimate celebratory affairs that exude elegance and exclusivity throughout.
At Four Seasons Hotel One Dalton Street, Boston, the Events Team has thought of everything to ensure that each event is stunning in every way. Designed for small yet special celebrations for birthdays, engagements, bachelorettes, weddings and anything in between, the team will ensure every celebration is extraordinary.
An Intimate Soiree offers a variety of stunning specialty suite options to host the main event, including the Charles Suite, the Cambridge Suite and the Presidential Suite. All of the specialty suites feature floor-to-ceiling windows with stunning views across the Back Bay neighbourhood and greater Boston. Some suites feature gorgeous outdoor terraces so the party can move indoors to outdoors throughout the event, with all of the specialty suites featuring a separate foyer area.
Upon entering the luxurious residential-style accommodation, the suite will be pre-set with beautiful displays of seafood, cheeses and more as well as a stunning floral display. Guests are invited to mix and mingle while sipping hand crafted cocktails and enjoying a wide selection of different bites. As the evening progresses, additional canapés will follow. Additionally, an Event Concierge will be on hand to assist with any personal requests throughout the event.
Keeping in mind that every guest's level of comfort is slightly different at this time, An Intimate Soiree provides two different options of service – traditional service or contact-less service. The Hotel's traditional service will feature passed canapés by the Events Team and the contact-less offering will feature a pre-set suite prior to arrival. The following courses will then be delivered to the suite foyer via One Dalton's white glove drop-off service. The level of contact in no way dictates the level of attention, service or personalisation throughout the event.
An Intimate Soiree is the perfect opportunity to establish individual traditions and to celebrate the most meaningful events in life with the most meaningful people, while also keeping safety and security in mind. An Intimate Soiree includes:
Large floral arrangement for the suite
Complimentary welcome amenity
Mediterranean mezze display
Shellfish tower
Cheese and charcuterie display
Grilled vegetable platter
Selection of canapés
Display desserts or small wedding cake
Open bar with signature cocktail
Bottle of Veuve Clicquot served for a champagne toast with dessert
Dedicated staff member and one dedicated manager
Votive candles
Package rates start at USD 4,000 for 10 people.
A full menu with detailed information can be found online.
For bookings, contact the Events Team at 617 530 1846 or email sales.onedalton@fourseasons.com
---
---
Kristi Blake
Senior Public Relations Director
1 Dalton Street
Boston, Massachusetts 02115
USA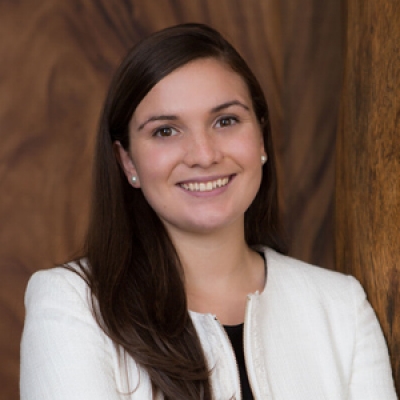 Katie Eldemery
Digital Marketing Coordinator
1 Dalton Street
Boston, Massachusetts 02115
USA
---
Four Seasons Hotel One Dalton Street, Boston
PRESS KIT

Visit Four Seasons Hotel One Dalton Street, Boston Website