Back
Four Seasons Hotel One Dalton Street, Boston Makes the Most of Thanksgiving with Beautifully Crafted Culinary Delights
Indulge in spending time with loved ones this year with specialty menus to be enjoyed in One+One, at home, in-room or with a bespoke private event
October 7, 2021,
Boston One Dalton, U.S.A.
With one of the most special times of year fast approaching, Four Seasons Hotel One Dalton Street, Boston has curated a selection of bespoke menus for Thanksgiving. Created by Chef Daniel Burger with a specialty beverage selection by Assistant Food and Beverage Director Julia Casale, the four distinct offerings feature a delicious gourmet selection that can be enjoyed at home or in the Hotel with friends and family.
"As the unofficial kick-off to the festive season, Thanksgiving holds a special place on the social calendar for us in the culinary world. Without a delicious meal to share with family and friends, Thanksgiving is just another day. And without love, Thanksgiving is just another meal. In these perplexing times, I have endeavoured to create Thanksgiving menus that bring joy and comfort to those who enjoy them and give our guests a reason to gather with loved ones, near and far," says Chef Daniel.
As a perfect complement to Chef Burger's bespoke menu, Julia Casale has hand-selected an exquisite beverage pairing. "I've compiled a selection of wines that will pair perfectly with our various Thanksgiving offerings while simultaneously surprising our guests. Expect to try some unique varietals from different regions around the world," says Julia.
Celebrate with Loved Ones at One+One
One+One is the Hotel's stunning a-la-carte restaurant, offering a chic and casual dining option with abundant natural light and views across Boston. Chef Daniel Burger has designed a delicious three course Thanksgiving menu for guests to enjoy at their leisure throughout the day. Featured appetisers include the options of roasted kaboucha squash soup with crispy prosciutto and toasted pepitas, or a poached pear salad with kale, brussels sprouts, cranberries, goat cheese and pear-shallot vinaigrette. The entrée course offers a selection of roasted turkey breast with chestnut stuffing, haricot verts, turkey gravy and cranberry sauce; roasted ribeye with pommes puree, brown sugar-glazed baby carrots and red wine jus; or a seasonal vegetarian option. The delectable dessert buffet features pumpkin pie, apple crisp, pecan pie, cranberry-mascarpone verrine with walnut cake and vanilla; and chocolate entremet with chocolate mousse, ginger and peated-whiskey ganache.
One+One's special Thanksgiving menu is offered from 1:00 to 7:00 pm on Thursday, November 25, 2021. Adults are USD 95 per person; children are USD 45 per child. Children under the age of five dine complimentary. Wine pairings are also available for an additional USD 45 per person. Reservations are essential and can be made by calling 617 936 4876.
Elevate Thanksgiving at Home
Have Thanksgiving dinner prepared by the culinary team at Four Seasons Hotel One Dalton Street, Boston and enjoy it in the comfort of home among family and friends. The three-course menu features all the trimmings of the traditional Thanksgiving dinner, elegantly packaged and ready to serve family-style.
The appetiser is a delicious salad featuring roasted squash, pumpkin seeds, pomegranate arils, chevre and port wine vinaigrette. The main star of the event is the Misty Knoll Farms whole turkey breast with turkey gravy and fresh cranberry sauce and a variety of sides including truffle-yukon gold puree, macaroni and cheese, chestnut stuffing, caramelised brussels sprouts with pancetta, and sautéed green beans with roasted garlic. A selection of pumpkin pie, pecan pie or apple crisp are offered for dessert.
Thanksgiving dinner will be ready for pick-up on Thanksgiving Day between 8:00 am and 12:00 noon. Instructions to reheat at home will be included, and if desired, the Hotel team will be happy to carve the turkey in advance.
Thanksgiving dinner serves four to six people and is available for USD 500 per family. A selection of wine pairings is also available at various prices per bottle. Orders may be placed with the Food and Beverage team by calling 857 449 2435. Orders must be placed by 5:00 pm on Thursday, November 18, 2021.
Indulge with In Room Dining
Indulge in an in-room celebration with a specialty Thanksgiving In-Room Dining menu, created by Chef Daniel Burger. Sit back, relax and enjoy the most incredible views across Boston, while dining on a bespoke menu with all of the traditional trimmings including Misty Knoll Farms whole roasted turkey breast, pommes puree, caramelised brussels sprouts, whole poached cranberry gastrique with chestnut stuffing and turkey gravy.
The specialty Thanksgiving In-Room Dining menu is available from 11:00 am to 11:00 pm on Thanksgiving Day for USD 80 per adult or USD 45 per child. Children under the age of five dine complimentary. Wine pairings are also available with each course at an additional cost.
Celebrate in Style with a Private Thanksgiving Event
Make the most of an intimate celebration this year with a small gathering in one of the smaller meeting spaces or a larger specialty suite at Four Seasons. Revel in celebrating a special time with family and friends while the culinary team takes care of everything.
One Dalton's Thanksgiving Family Buffet includes all the trimmings of the traditional Thanksgiving dinner featuring local farm-to-table ingredients and a selection of homemade local sweet pies for dessert.
The Thanksgiving Family Buffet is available for USD 165 per adult or USD 45 for children under the age of twelve. Children under the age of five dine complimentary. Wine pairings with each course are also available for USD 45 per person.
Private events can also be enhanced with an additional décor and ambiance package that includes themed floral, chargers, beautiful linens, elegant dining chairs and background music. The Hotel also offers on-site valet parking at a preferred price for all event attendees.
For bookings or enquiries, contact the events team on 617 530 1846.
---
---
Kristi Blake
Senior Public Relations Director
1 Dalton Street
Boston, Massachusetts 02115
USA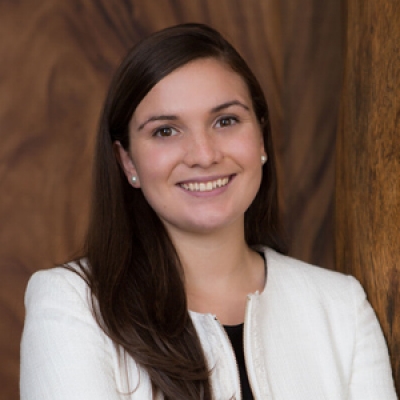 Katie Eldemery
Digital Marketing Coordinator
1 Dalton Street
Boston, Massachusetts 02115
USA
---
Four Seasons Hotel One Dalton Street, Boston
PRESS KIT

Visit Four Seasons Hotel One Dalton Street, Boston Website